My Final Weekend in the Final Frontier
As many of you already know, I'm moving from Alaska next week and it's somewhat of a bittersweet moment for me. On one hand, I'll be opening doors to new adventures and friendships and on the other, I'll be leaving the one place I truly consider to be my home. Alaska has been nothing but fantastic to me and it will always hold a place in my heart, but it is time to move on.
I always knew from the day I arrived here that I couldn't stay forever, but it wasn't until about a year ago, last summer when I finally realized that the end of this journey was near. I did my best to make the most out of my final year here. I took more trips, I explored new places, made new friends and visited old ones as well. But I still feel like I haven't even scratched the surface here, so I'll surely be back for more. And although I filled my final year to the brim, here we are, my last full weekend in Alaska.
And of all the trips we could have made this weekend, we chose to close this time with a short outing in Denali National Park. This is opening weekend for camping along the entire park road and we were lucky enough to score the final tent site out at Wonder Lake. So tonight we'll head out and hop on the bus in the morning to see what the park has in store for us. Hopefully, it's sunny and clear, but knowing Denali it will probably rain on us and we won't see the mountain. On average, the mountain is only visible one out of every three days during the summer months. So the odds are against us, but we're determined to see one last sunset on the great mountain before I depart.
Last year, we were fortunate enough to win the lottery to drive the park road. It was an absolutely fantastic trip filled with beautiful sunset sights and adventure. Even if I could have a mere glimpse of that again, it would make the 4-hour drive and 11-hour bus ride worth it! I've included some pictures below from previous trips to the park. I'm really hoping to have some new ones after this time around. I guess we'll see what we come back with on Monday!
---
Shot just before sunset, this is a capture of the reflection of the Alaska Range on Wonder Lake: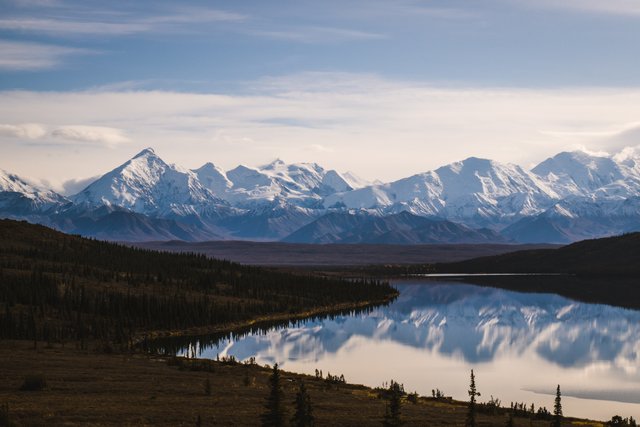 ---
Looking back over the park road near Mile 50: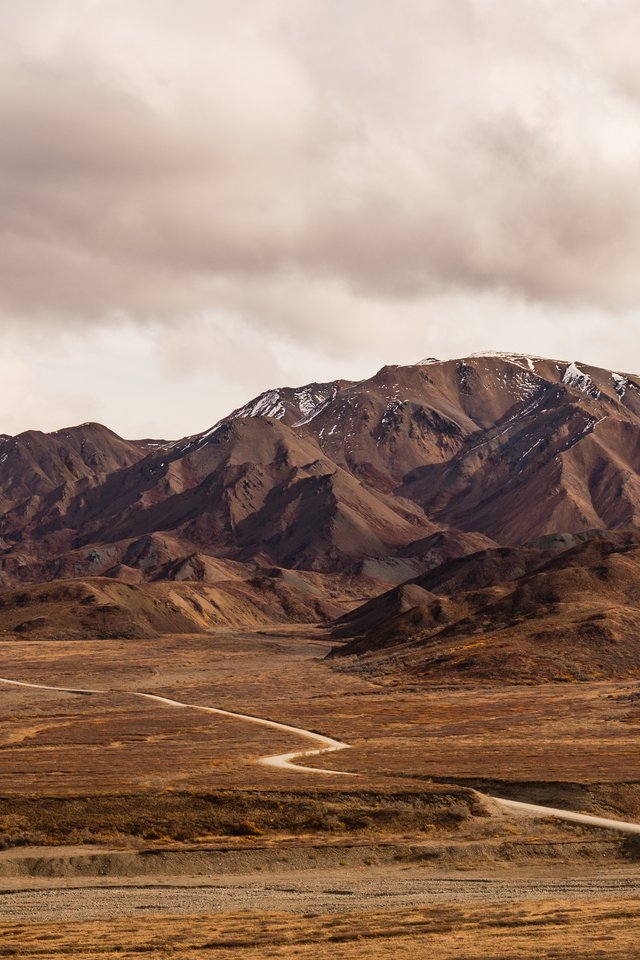 ---
Captured from Mile 15 near Savage River, during the Spring thaw: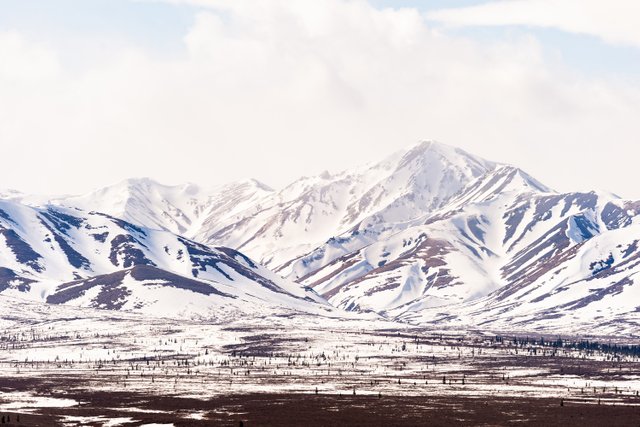 ---
This is my friend, Teo, climbing out on a ledge to get a better view of the painted hills that lie at the bottom of the Alaska Range: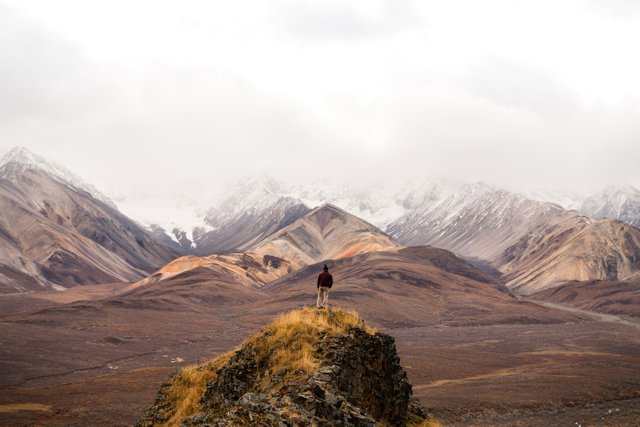 ---
Have you ever been to Denali National Park? Did you get to see the mountain? And if not, what's your favorite park that you have been to? I'm trying to visit as many as I can, so i'd love to know about your experince as well!
Thanks for following along today!
-Dimitri