85 Miles of Isolated Thunderstorms + Three Blonde Grizzly Bears!
This past weekend, a few of us went out Denali National Park for the official opening weekend. We were able to secure the last tent site at the Wonder Lake Campground, just 85 miles into the park. And although we had hoped for the best, we were never greeted with clear skies, just on-again-off-again thunderstorms all day long.
In order to get to the campground, you must take a 5 to 6-hour bus ride, as personal vehicles are not allowed on the park road. This meant getting up at 4 am to pack up, cook breakfast, and walk to the bus stop to make the 615 am boarding time. Our bus driver, Wayne, was said to be the best in the park. He stopped every time we saw any wildlife and also pulled over a few times so we could enjoy the best views.
After we arrived at our campsite, there wasn't much to do aside from hunker down and try to stay dry. We, of course, were totally unsuccessful as it was just relentless and wouldn't let up for more than 15 minutes at a time. We enjoyed it as much as we could and even tried swimming in Wonder Lake. It was pretty cold, but worth the laughs and views we got along with it. Although we made the best of it, we decided that instead of staying much longer, we would take the first bus out in the morning.
After a long night and a lot more rain, we awoke to a cloudy, dark, rainy morning. After a short wait for the bus, we climbed aboard and rode the 85 miles back out, collecting more and more views along the way.
Here are some photos from our trip! Hopefully, I can at least do the beauty of the land some justice and you'll see a bit of what we experienced.
---
Shooting with a long lens through the rain and fog made the colors of Polychrome Pass appear as if they were painted onto the mountains: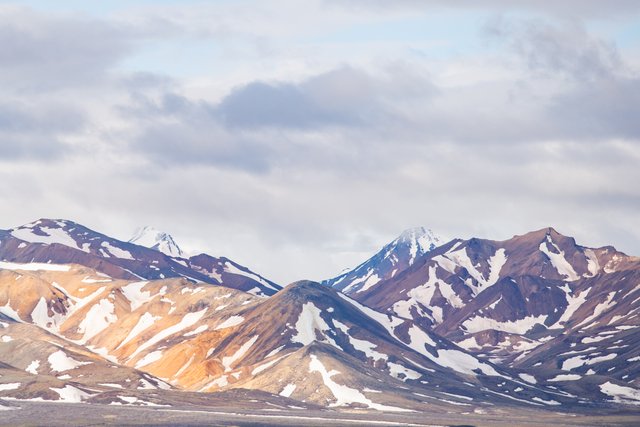 ---
The textures in the hillsides were just incredibly beautiful: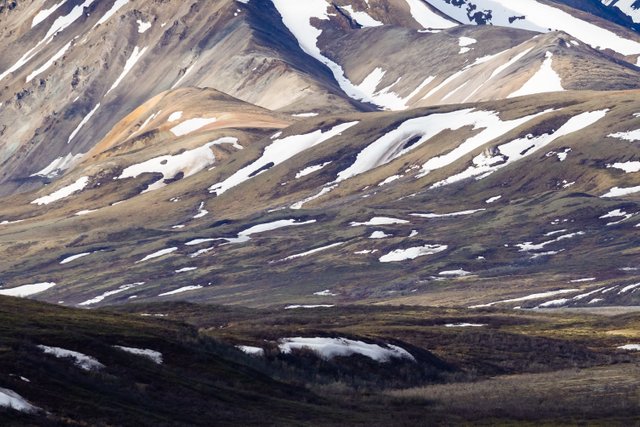 ---
Three other photographers, including @chaseburnett, shooting the pass out of the bus window: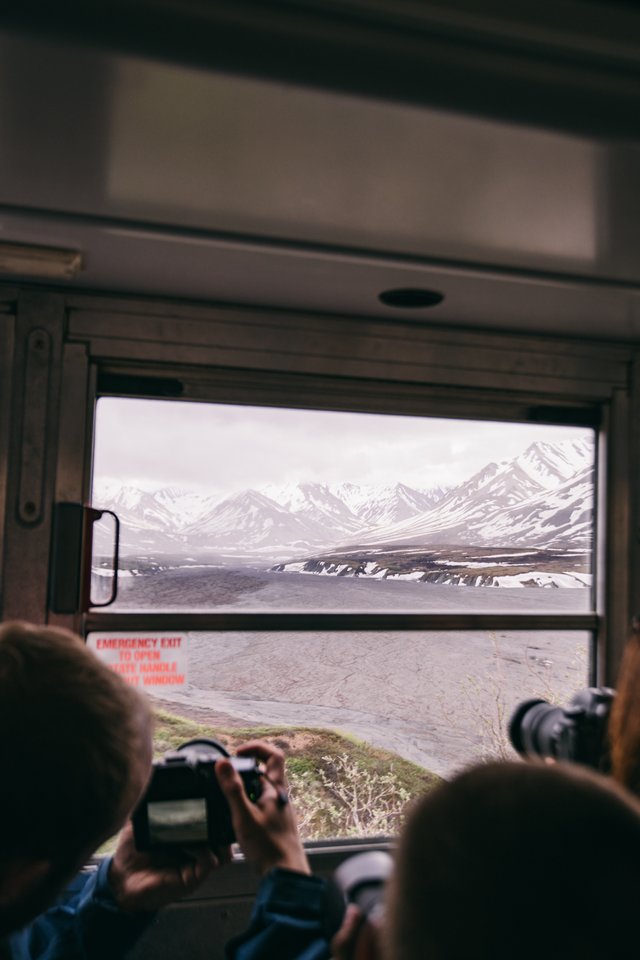 ---
This was from a combination of isolated thunderstorms, endless valleys, mountains of all shapes and sizes, and a dirty bus window: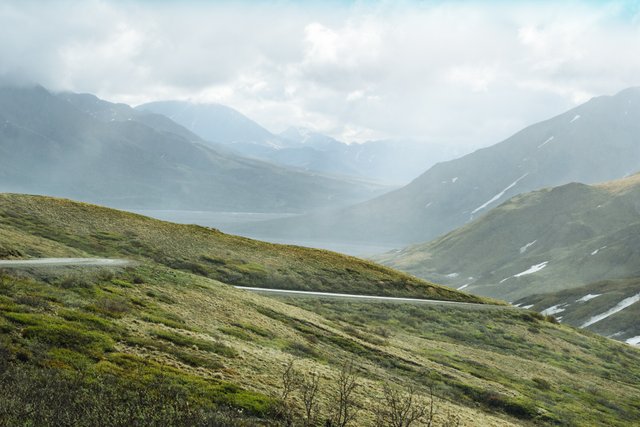 ---
Early morning in the park: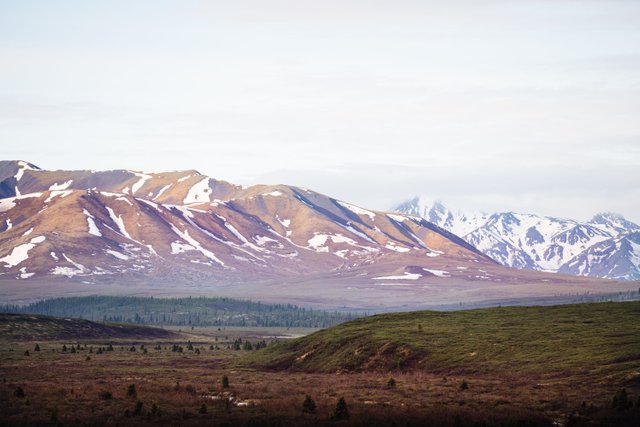 ---
Polychrome Pass: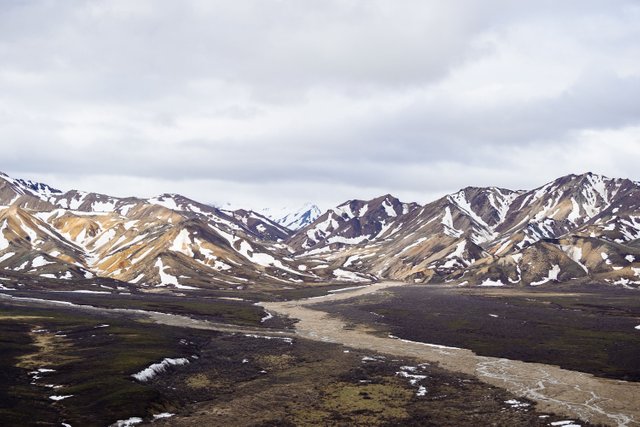 ---
Three blonde Grizzly Bears were forging for food: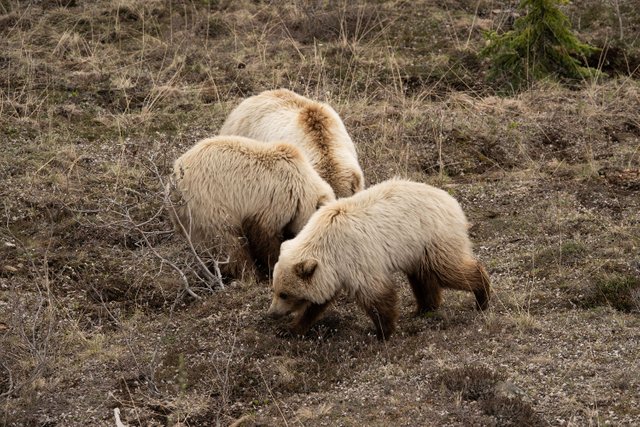 ---
Looking out from the Eielson Center: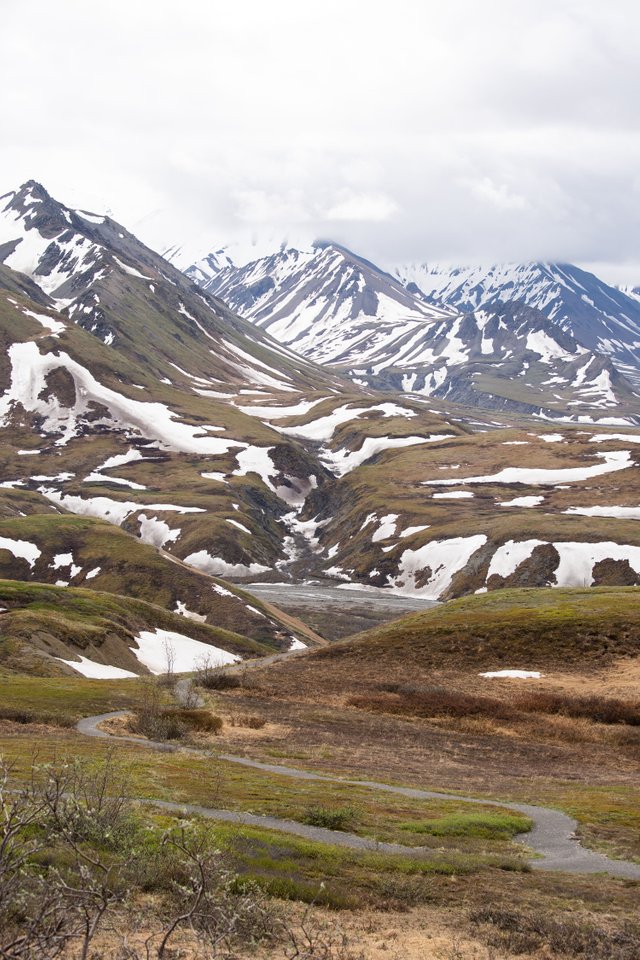 ---
Most of the area deeper in the park is similar to tundra, where only the top layers of soil freeze in the summer and the rest is permafrost: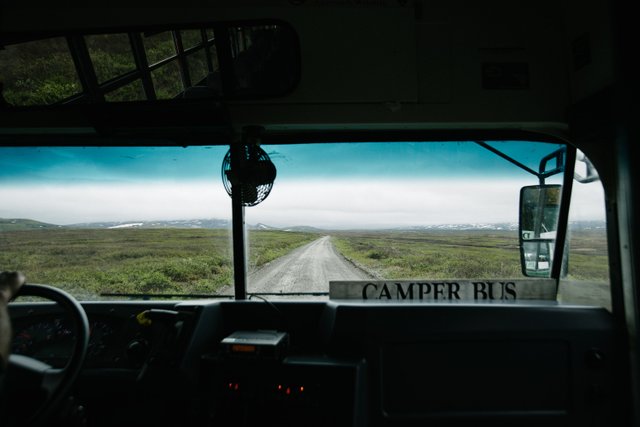 ---
There is only one road throughout the entire park and in some places, it can sit over 1,000 feet elevated above the river bed below: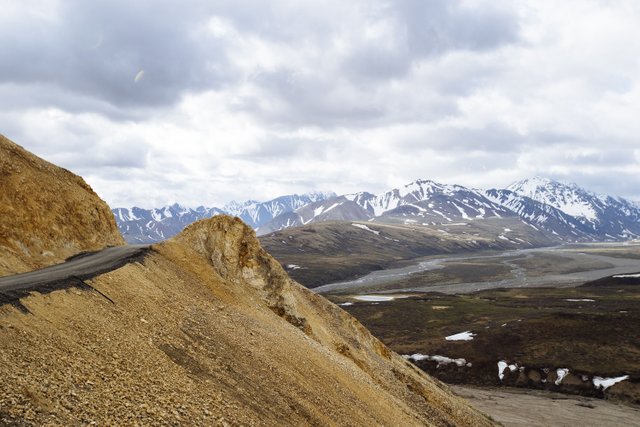 ---
Our bus driver knew every turn and bend in the road and was able to navigate us flawlessly through the fog along the cliffside: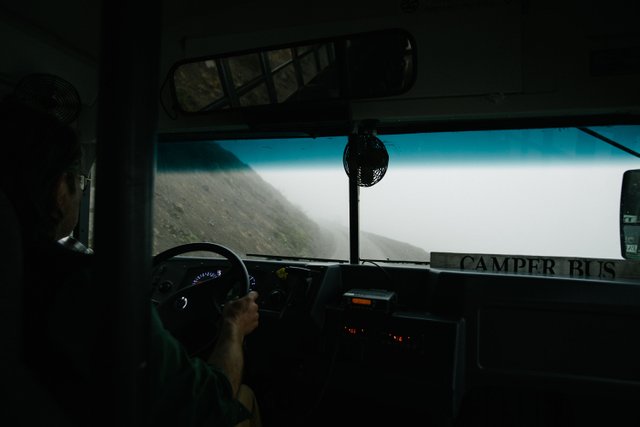 ---
If it were a clear day, Denali would be towering over these mountains: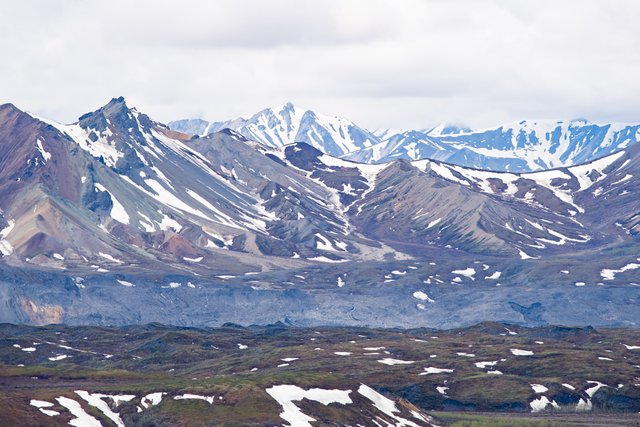 ---
Thanks for following along! Just a few more days now and I'll begin a 60-day long drive, stretching over 14,000 miles across North America. It should be a good time with lots of photo opportunities. Hopefully, you all will enjoy the moments I capture this summer.
Sincerely,
-Dimitri
p.s. I'll be doing my best to post on here every day of the trip, but the easiest way to follow along is on Instagram: @smith_dimitri