Fairy light portraits are something that I think every photographer wants to try at some point in their photography life. It's one of the coolest types of photos that you often see around, but never get the chance to try yourself. To me it was exactly that anyway.
A few months ago I bought two sets of lights for about $3 online with the intention of sometime getting the chance to use them in my photography. But finding someone willing is also a task, and then actually getting around to it takes even more time.
But finally (and to my happiness!) I managed to get everything sorted and got the perfect opportunity to try out this kind of photography. I am not really that happy with the results, but I would like to share them all the same!
Fairy Lights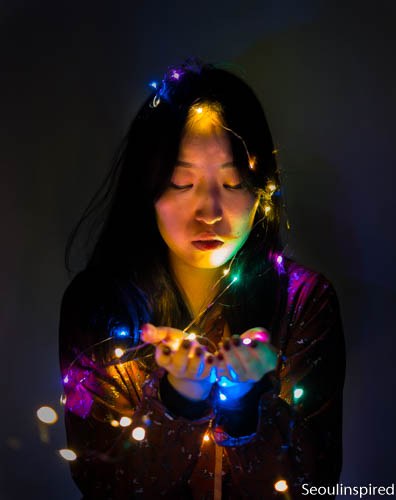 Sony A7Rii | 50mm FE1.8
I think that wire on the lights is a little bit too obvious, and the background lighting was also a bit off. But I am happy with my first attempt anyway! It is definitely more difficult than I had first anticipated. I think a bit of Photoshop could make this image far better, and I will try that when I get some free time!
We used two separate light strips, one coloured light strip, and one normal warm light strip. I think the combination of them looks good, what do you think?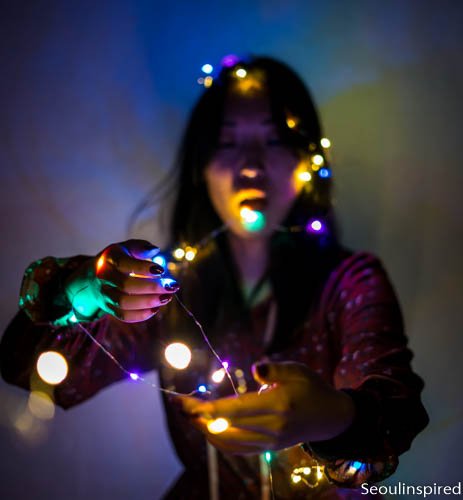 Sony A7Rii | 50mm FE1.8
You can also make some pretty cool abstract images if you limit the focus to something like the hands! I don't know why, but I quite like this shot. It reminds me of a horror movie for some reason... No idea why though! This image is one of my favourites just due to the abstract nature of it.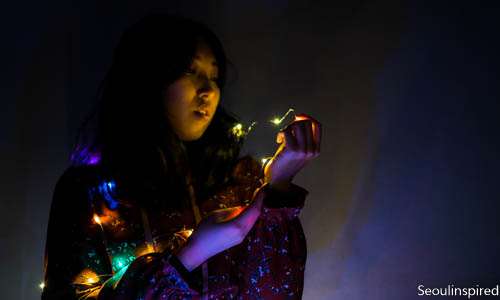 Sony A7Rii | 50mm FE1.8
This image makes me think of someone talking to a fairy in their hand. Something mysterious is going on! This is another of my favourite images for sure.
It's really hard to capture the right area in focus as the aperture was at a low F number while I was shooting. I could definitely have gone higher (as I was only at about ISO 500), but I have a weird love for small focus points and depth.
This was only my first attempt, but I will definitely be trying more as soon as I get the chance! It is a really fun style of photo to take, but also quite difficult to get perfect. Let me know what you think!