The meerkat or suricate is a small carnivoran belonging to the mongoose family Herpestidae.
It is the only member of the genus Suricata.
Meerkats oryginaly live in all parts of the Kalahari Desert in Botswana, in much of the Namib Desert in Namibia and southwestern Angola, and in South Africa.
A group of them is called a "mob", "gang" or "clan".
Clan often contains about 20 meerkats, but some super-families have 50 or more members.
In captivity, meerkats have an average life span of 12–14 years, and about half this in the wild.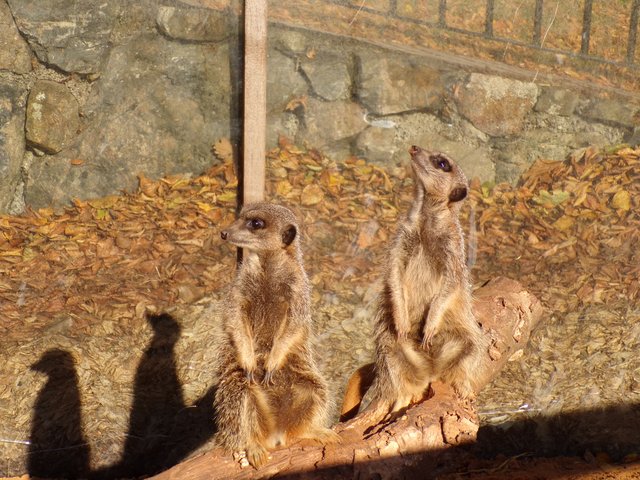 Predators are martial eagles, tawny eagles and jackals are the main predators of meerkats.
Sometimes they die of snakebite in confrontations with snakes.
Meerkats are primarily insectivores, but also eat other animals :
---
lizards,
snakes,
scorpions,
spiders,
eggs,
small mammals,
millipedes,
centipedes
more rarely a small birds,
also plants and fungi.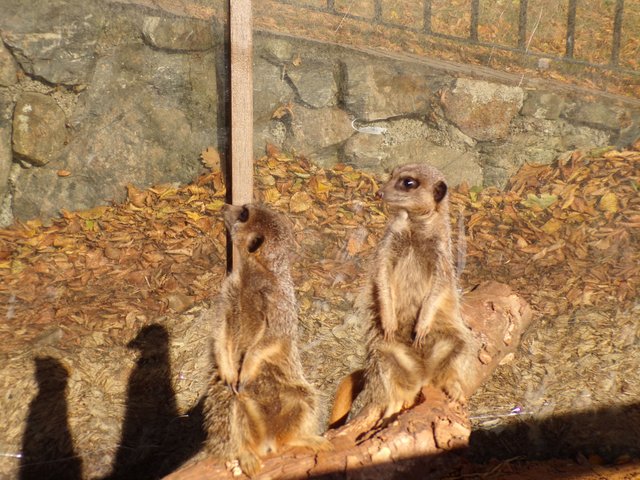 Meerkats are immune to certain types of venom, including the very strong venom of the scorpions of the Kalahari Desert.