Tiny Thunderstorm past our House #longexposure
I told you once and and will explain again. Longexposure is my favorite type of photography.
When this thunderstorm passed by, I felt the urge to test my 50mm prime lens which I got for my birthday.
Thanks again @guchtere for this amazing present.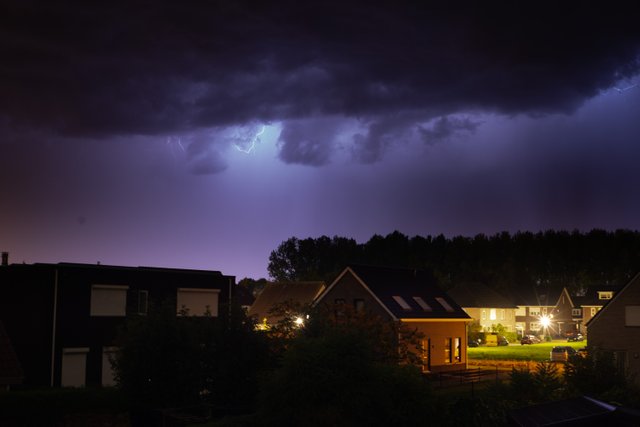 Shooting from outside my window wasn't my first choice, but I didn't really prepare for this night of photo's. To be honest, it woke me up in the middle of the night and I couldn't resist to get my tripod and point it towards the horizon.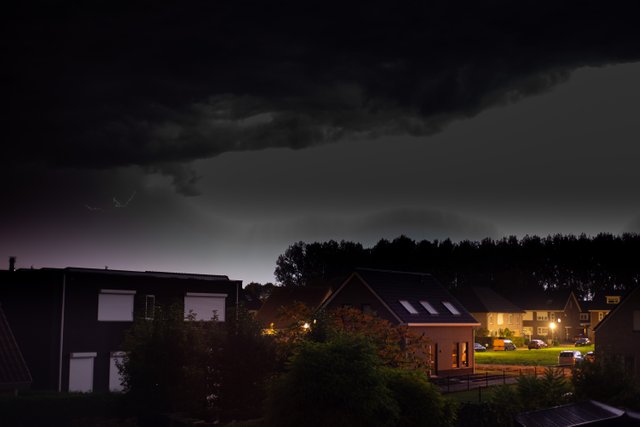 Aiming in pitchblack isn't the easiest thing. It took me several photo's and more than one lightning strucks off camera to set up my gear the way I wanted to. Unfortunately the wind was strong and it took the storm over my house in no-time.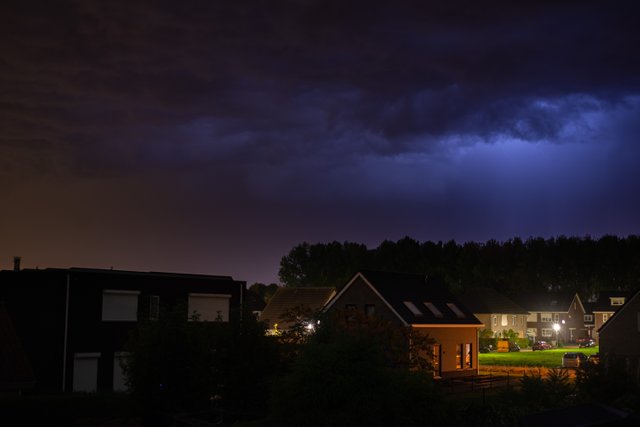 Better luck next time! And it defenitely got me excited to change more storms (but bigger onces).
Have you ever captured storms? Let me know ...