On What Side can I Find the Pot of Gold?
I told you I was aiming to chase more storms and for this storm I was a little late. The storm I'm talking about was near my hometown which is close to the water. I climbed up a dyke which we have a lot in the Netherlands as you may know and tried to capture the mighty clouds that passed by.
Pointing South I saw this: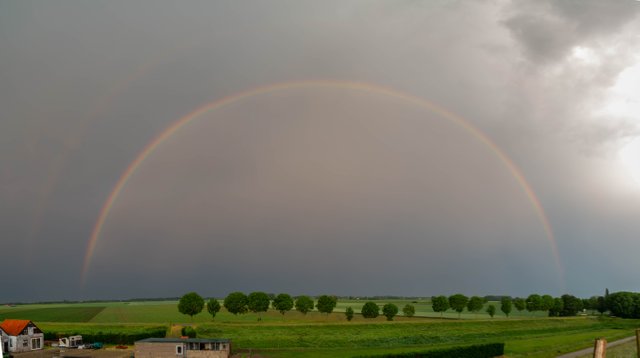 Please tell me, on what side can I find the pot of gold if I'm able to see both ends? Thanks to the magic of Lightroom I had the full rainbow in one image. Which btw was massive.
Pointing West, you could see the difference between rain and free air without clouds. They greyness of the rainy clouds has that wipe effect because the wind was pretty strong. It passed by in no-time and as some say in Holland: if you don't like the weather, wait a few minutes.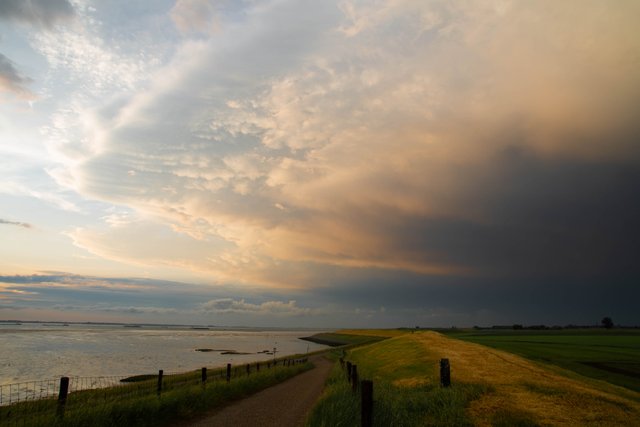 Pointing my camera North I could see the air opening up allready. It gave this magical sunset after a heavy rainstorm.
It makes me realize how powerful mother nature can be and what a little bit of sun can mean to us.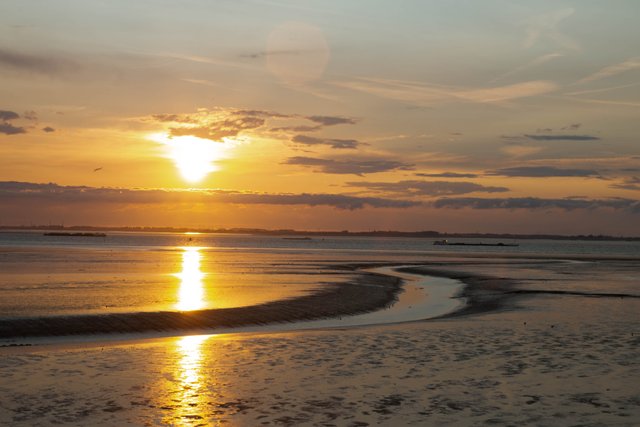 Let me know what you think!
---
Thank you for taking the time to read this. Leave a comment, resteem and upvote this post. It is highly appreciated.