Spring is my favorite time of year to explore, and especially in the yard. You never know what you'll discover. Creating habitat spaces to protect an assortment of wildlife is encouraged around here. All images captured on my iPod.
Chipmunks live in underground burrows. They will forage around birdfeeders, but that leaves them vulnerable to prey (hawks for one) if out in the open. Plants like daylilies and hostas offer quick escapes for them, as well as stacked log piles. Here, I am hand-feeding one such visitor sunflower seeds. Here's looking at you, kid.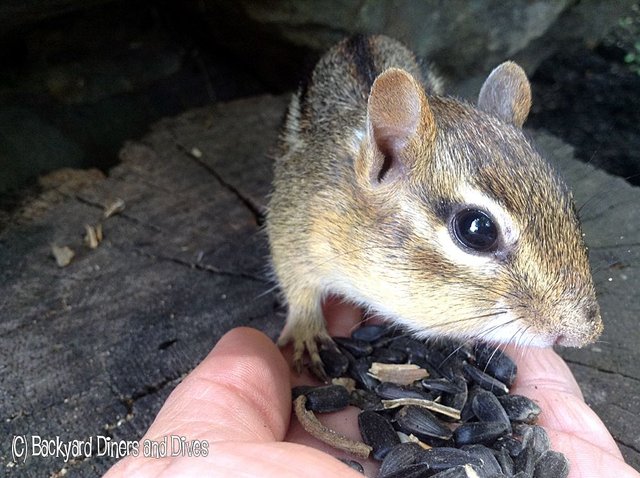 Jungle Princess Daylily provide gorgeous blooms.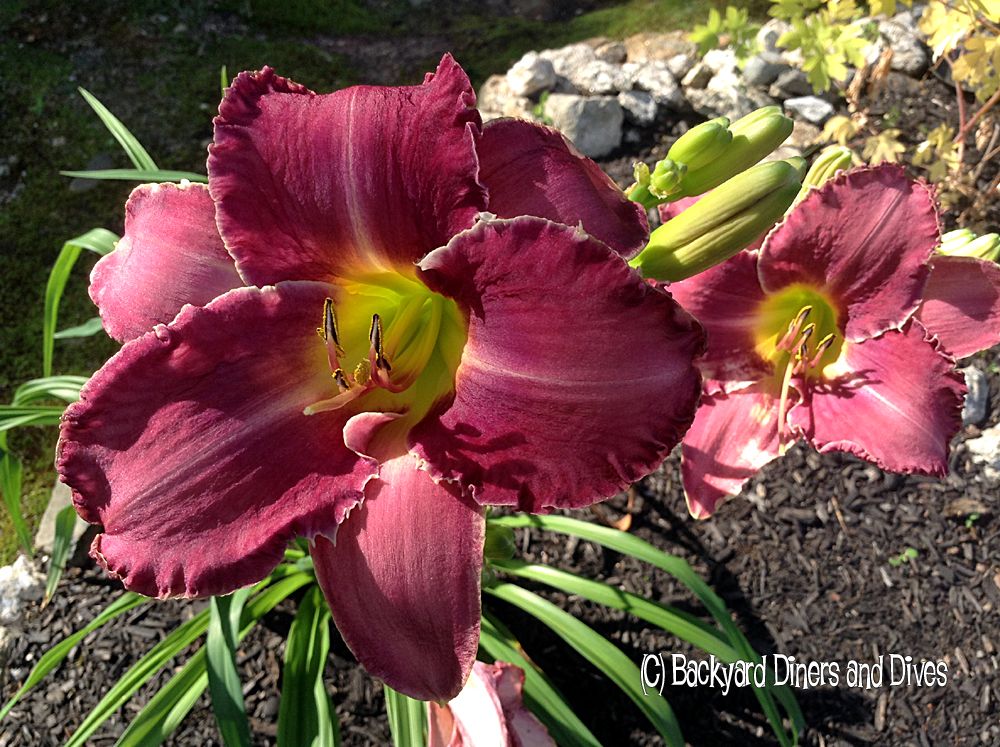 A cardinal's nest in an evergreen tree.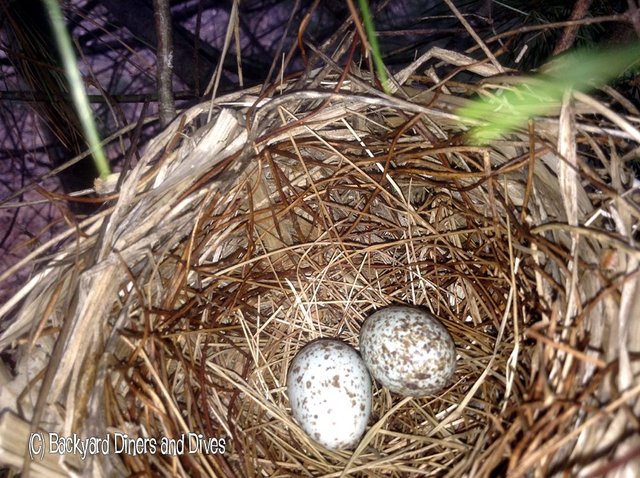 Among my favorite daylilies are the Stella D'oros.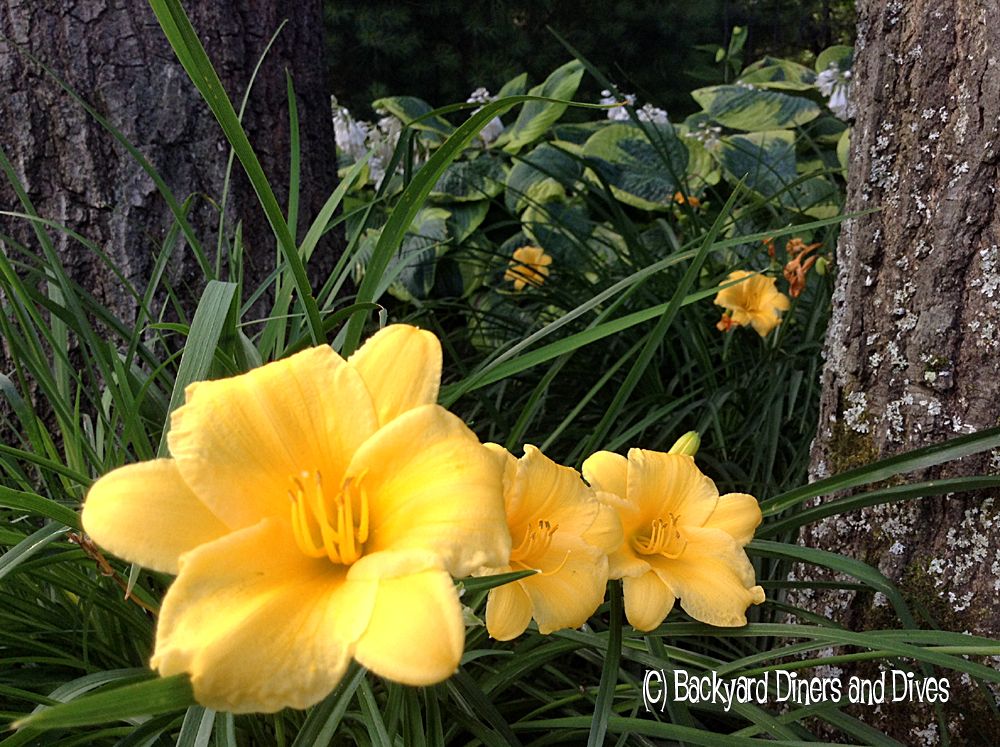 A robin's nest in a rhododendron.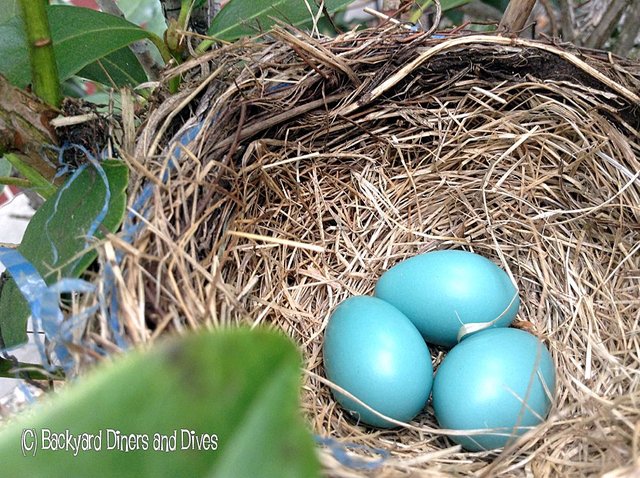 Prairie Blue Eyes daylilies! Stunning paired with white daylilies.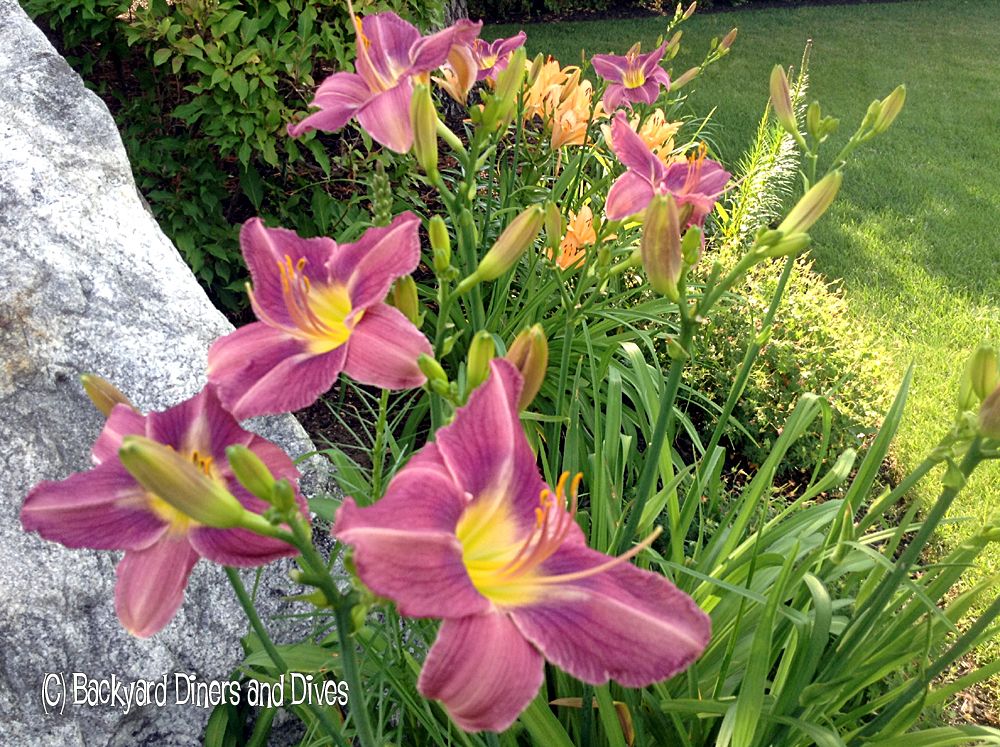 To view more of my backyard visitors, please visit: https://steemit.com/photography/@dawnmarie/5-minutes-with-the-chipmunk-whisperer-or-backyard-habitat-photos