Cartagena, Colombia - Night Images
We just finished our first visit to Cartagena de Indias in Colombia.
Here's a small sample of the pictures we took there.
To prevent a huge post, I have divided the photos into two posts: Night Images and Day Images.
Plaza de los Coches
Most of the plazas, parks, and streets are illuminated during the Christmas season.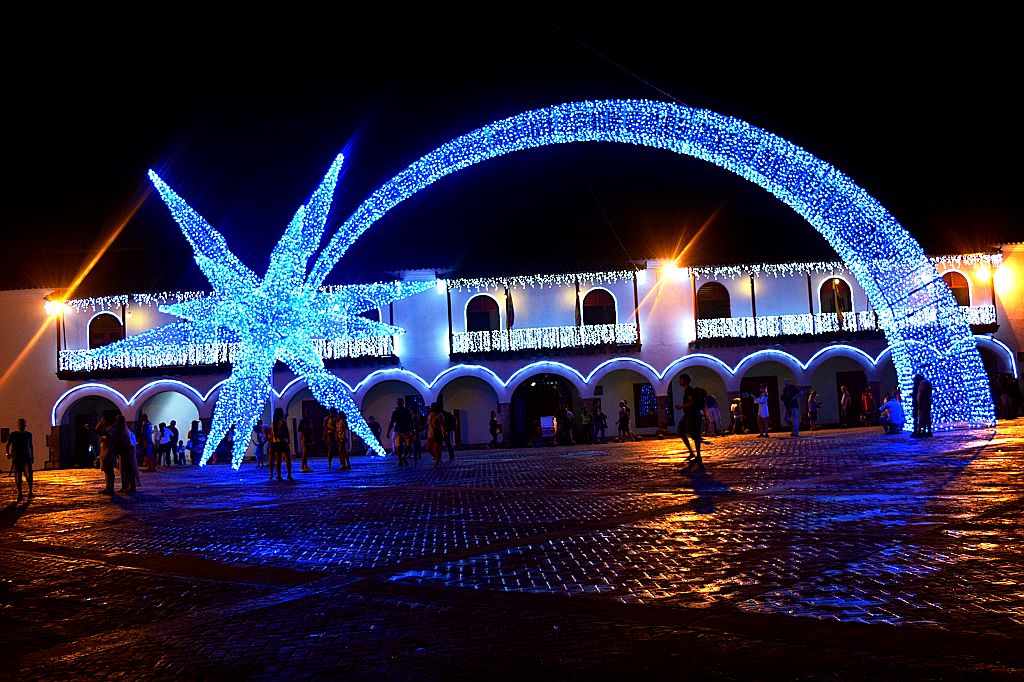 Restaurant at Night
Marzola Parrilla Argentina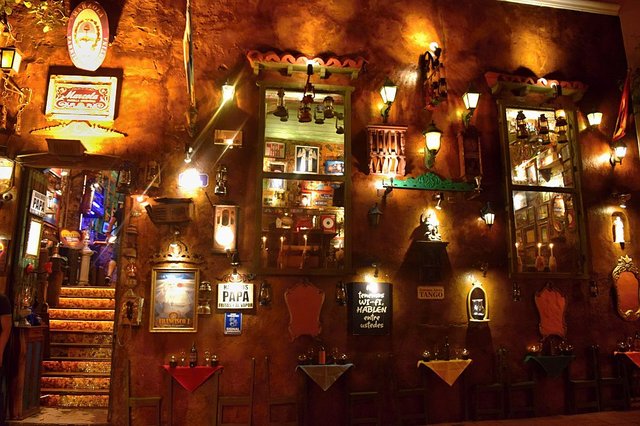 Blue Haze
Effect of the blue street lights on the building and street.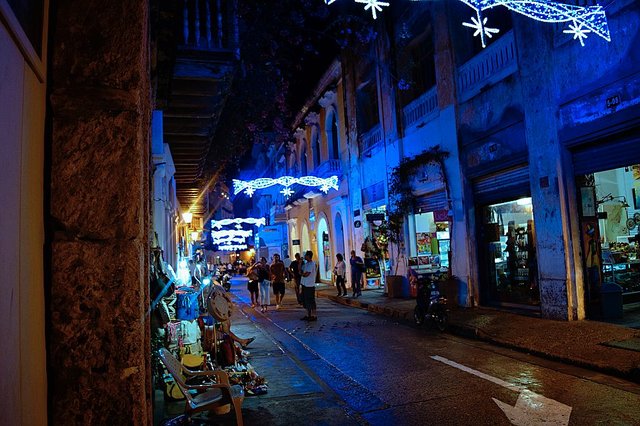 KGB Russia Bar
A great opportunity of coming into the "Red Zone"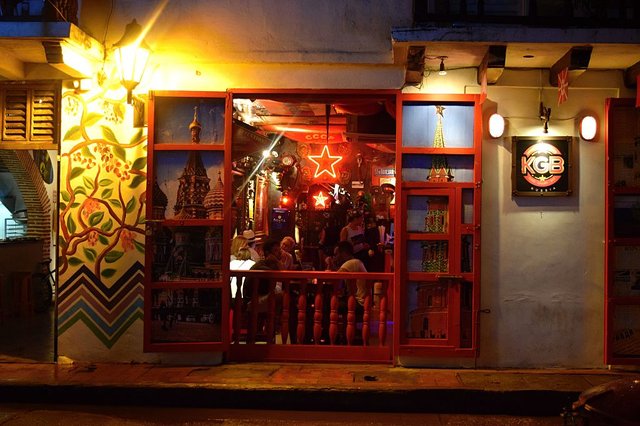 Choco Museo
A chocolate products store.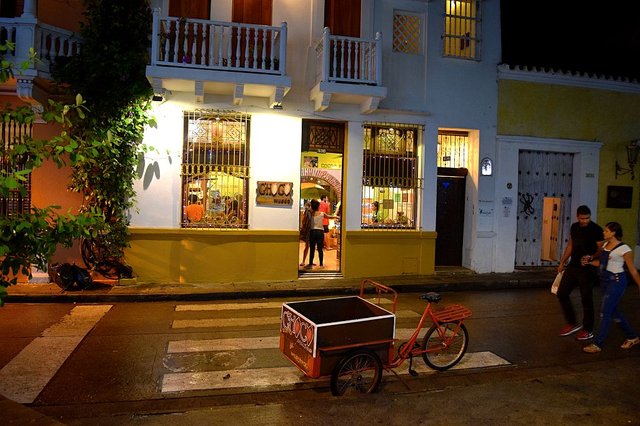 Teatro Heredia
An obligatory stop for the picture if you get the horse carriage tour.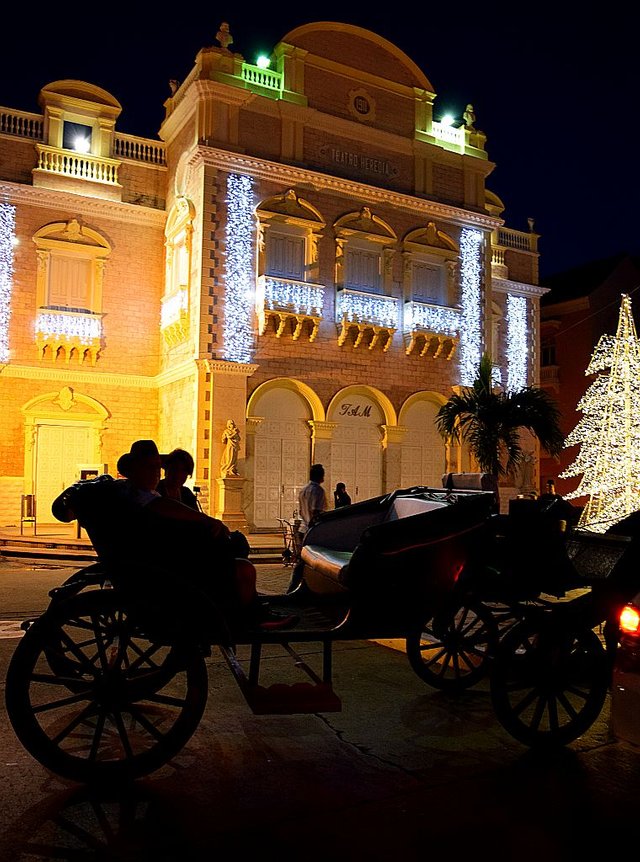 Street Scene
Easy-going locals chatting on the street.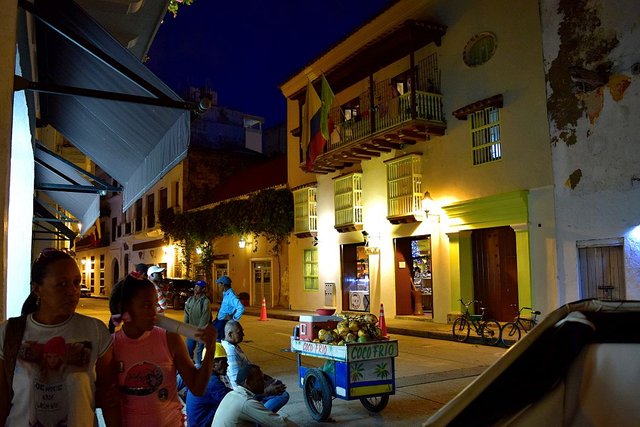 Pope John Paul II
Bronze statue at church entrance.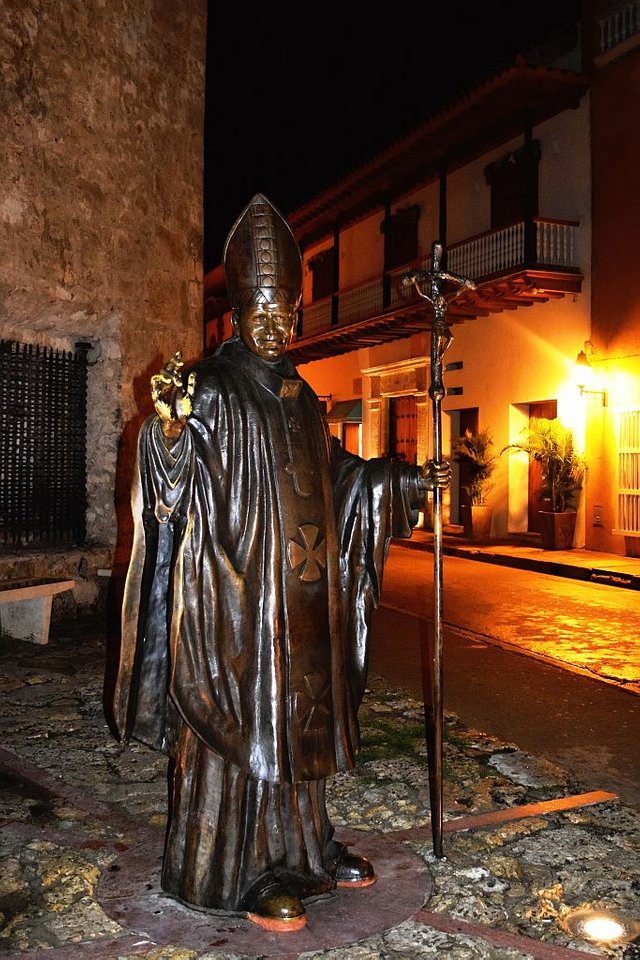 You can click on the picture to download a 1024px wide image for free if desired.
Enjoy!