The sun rising in the morning and setting in the evening, especially when there are some clouds in the sky is the most magical time of day. I love being on the beach at that time to capture some magical photos.

Here in Uruguay the local people have a tradition when it comes to sunsets. Little groups of people gather at the beach to watch the sunset and when it has finally disappeared from sight altogether everybody claps their hands. I had never witnessed this before anywhere in the world. It is most unusual but I think it rather nice. its a way of saying "thank you" to the miracle of nature.

Every summer season, which extends from December to end of March we get the cruise liners stopping in the bay. This was one of them and I managed to capture a nice shot of it just as the sun was setting behind it.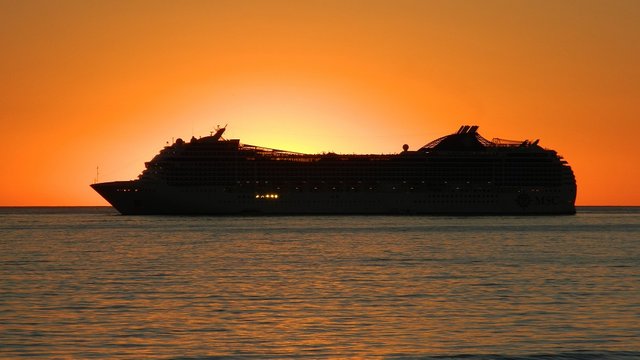 photo was taken by @claudiaz



CLICK HERE TO JOIN US!