Sunset of the Day - The Beautiful Sky of Talise Beach - Keindahan Langit Pantai Talise
Hello, Steemian!
It's very nice to greet you again.
Do you love to enjoy the beautiful scenery of beach and sunset?
In this chance, I successfully captured the wonderful view of sunset at Talise Beach, which is located in Palu, Central Sulawesi. It's like fire on the sky. You will find such phenomenon at about 6 p.m to 6.30 p.m. There are many street vendors sell some snacks such as fried banana, roasted corn, and Saraba, a kind of traditional drink made from ginger and milk.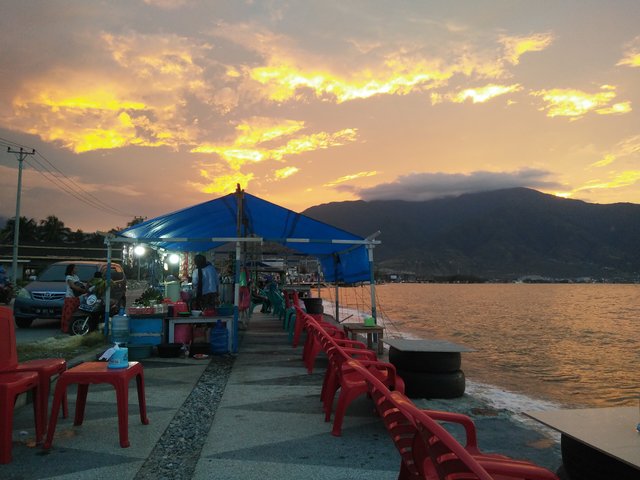 Enjoying the dusk, make me feel free and peace, even though I knew that the place was in Tsunami tragedy on 28th October 2019. However, it has been already four months and the crowd of people are normal at the moment. My friends and I could observe that this place is one of well-known tourist destination in Palu now and before Tsunami occurred.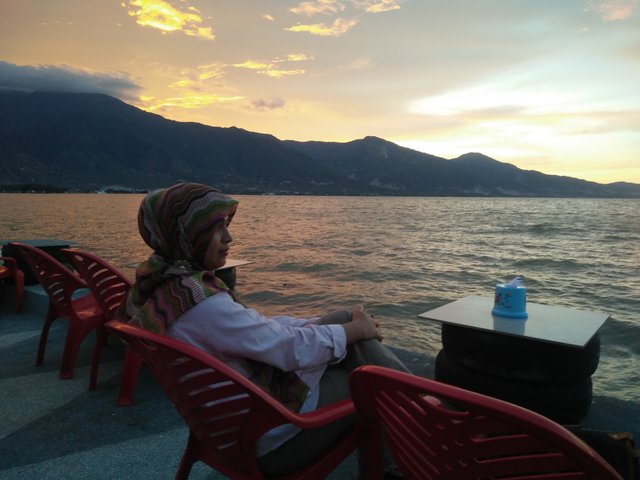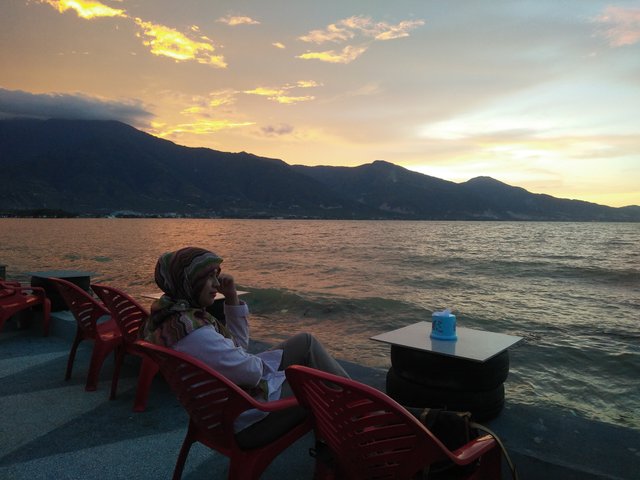 So guys, take a couple of time to visit this place with your family or friends, and then feel amazing and thankful to the God for this such great and lovely creature in this world.
That's all my short story today. See you in the next story.
Best Regards,
@city29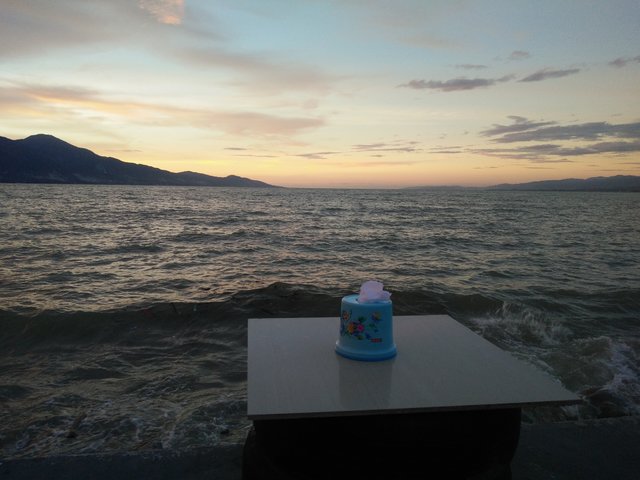 Pantai Talise, Palu, Central Sulawesi