Yup I have a cell phone and I take pictures on it. Shocking, I know. See below for the photographic evidence.
---
Sunset at Heron Playground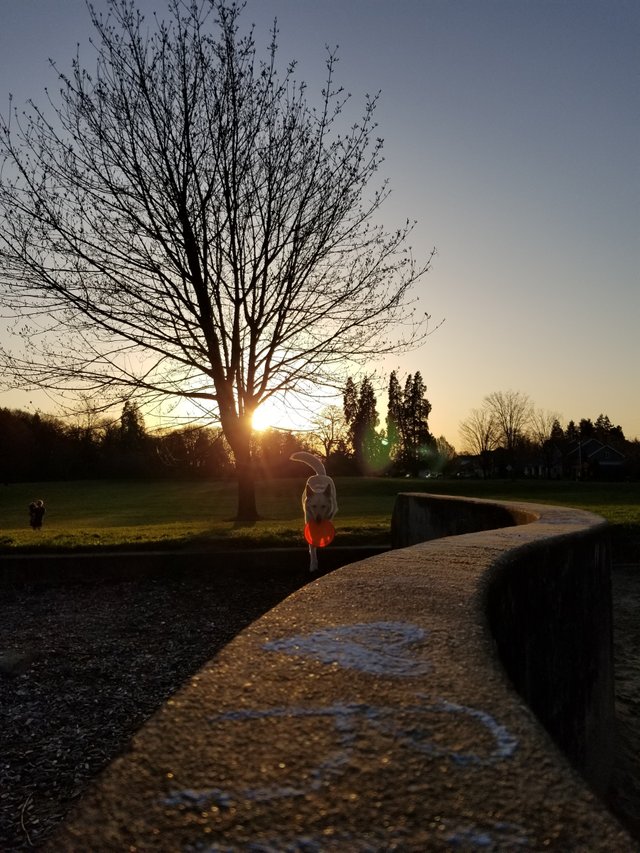 I like this picture compositionally, with the s-shaped wall creating nice movement toward the sun setting behind the tree, and the orange frisbee held by Yeti the dog serving as a secondary focus point. I also like that @dillemma and @thingtwo are hiding out in plain sight to the left :) The blue heart in chalk on the wall is a sweet subtle detail.
---
And I shall call him fluffy...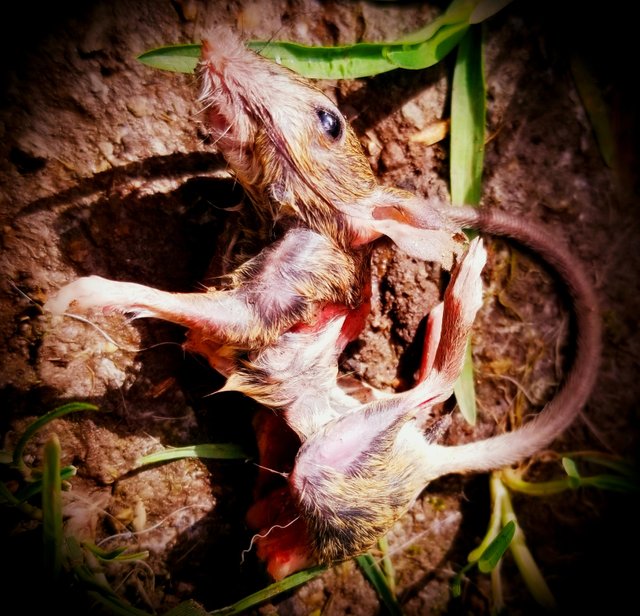 Fluffy the mouse has seen better days. I think Django the cat got the last word here. I have always been fascinated with the macabre to a certain extent, and something about the way Fluffy's hind legs are twisted really grabbed me.
---
Odd Fungus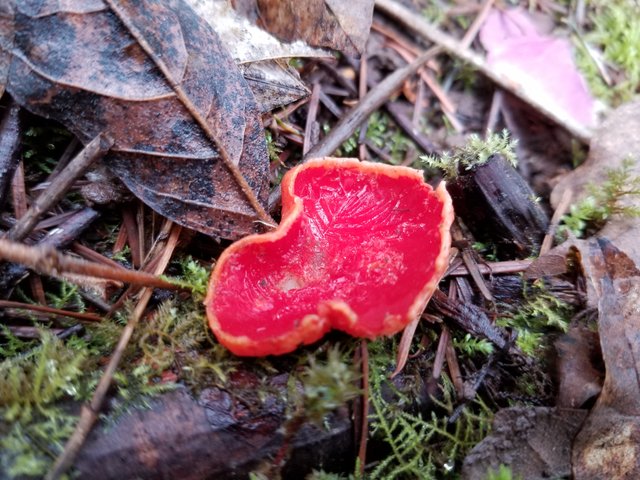 Yup that is an odd fungus. No doubt about it. I didn't doctor the colors here or anything. It is just a crazy red shiny weird fungus.
---
Thing One worms his way into a lot of my pictures. As a parent of course I think he is the most handsome thing around :) He gets his own dedicated section of this post.
Barrel of Thing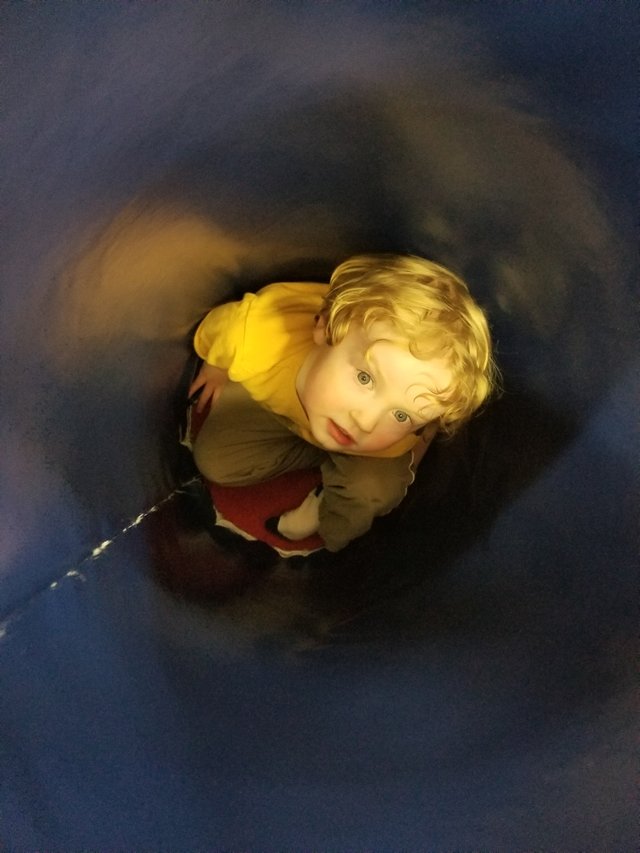 I would like a barrel of Thing, please. Excellent! I have just the Thing!
---
A Thing and his Giant Dog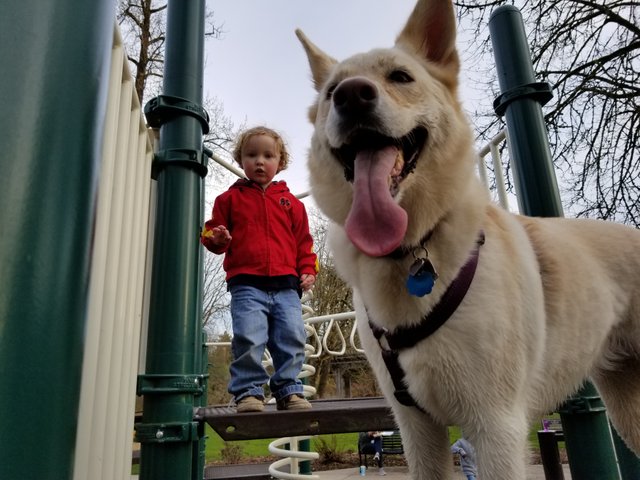 Yeti the Dog is a decent sized dog, not what I would call "large" (she is around 65 - 70 pounds), but here I was hoping to make her look like a giant :)
---
A Thing and his T-Rex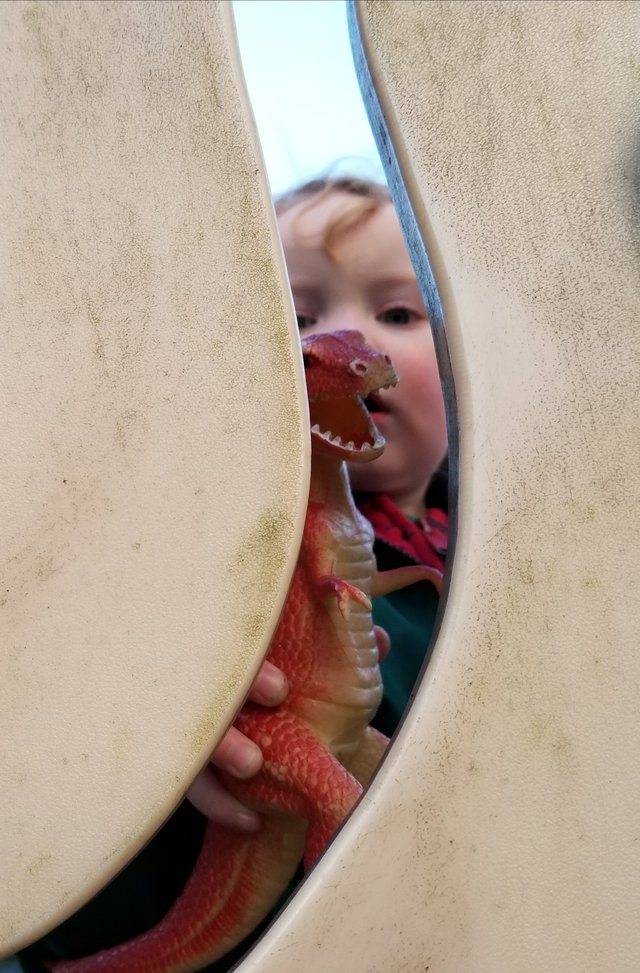 Something pleased me here about how the t-rex's tail curved perfectly with the curve of the slit in the play structure.
---
A Thing through the Window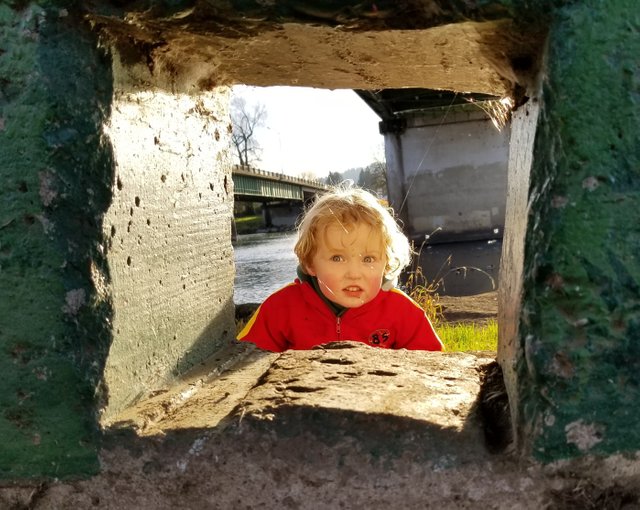 Playing down at the river underneath the bridge. Right after I took this picture I walked around to the other side to join back up with @thingone and found a couple of heroin needles :( Urgh.
Well that's it for Cell Phone Photography with Commentary. Thanks for playing!
All images taken by moi on a Samsung Galaxy S8 cell phone