Cigars in Pictures: Don Pepin Garcia Original (Blue Label)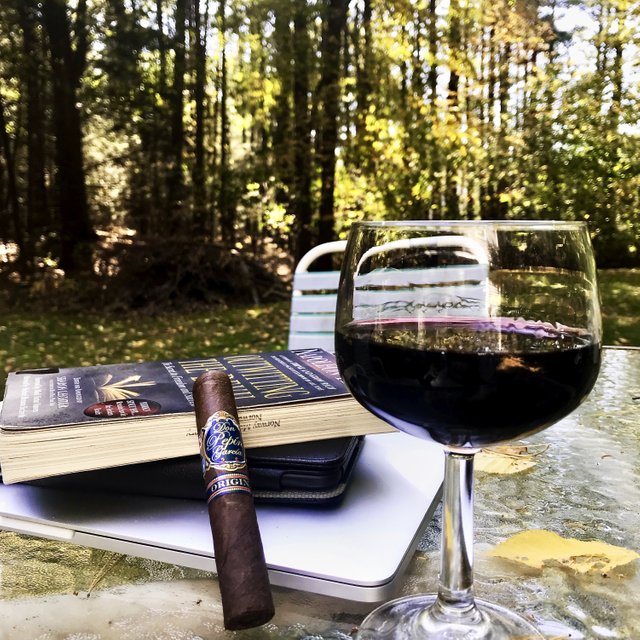 Autumn. Lost to me, now. You left me too soon.
Although mornings are my favorite time for a cigar, late afternoon in early autumn is a close runner-up. Home from work. Toss the laptop onto the sofa. Pour an over-full glass of wine. Grab a stick.
As tendrils of blue smoke swirl up into the August afternoon, I sip a glass of La Vielle Ferme, and let the cares of the day burn away. I bring my book and the iMac out with me, but often as not, they sit unused as I simply relax in the solitude of the forest around me.
Green. Brown. Violet. All the colors I need. The fading green to yellow of the beech leaves. The chocolate-latte brown of the cigar wrapper. The plum-laden hues of my wine. What troubles could cling to the head when the heart is feasting upon good wine and fine cigars?
Almost every evening I can be found in the back yard, enclosed by the forrest, glass and stick in hand, as the sunset commences. A time for reflection. Rejuvenation. A simple remedy for a complex day.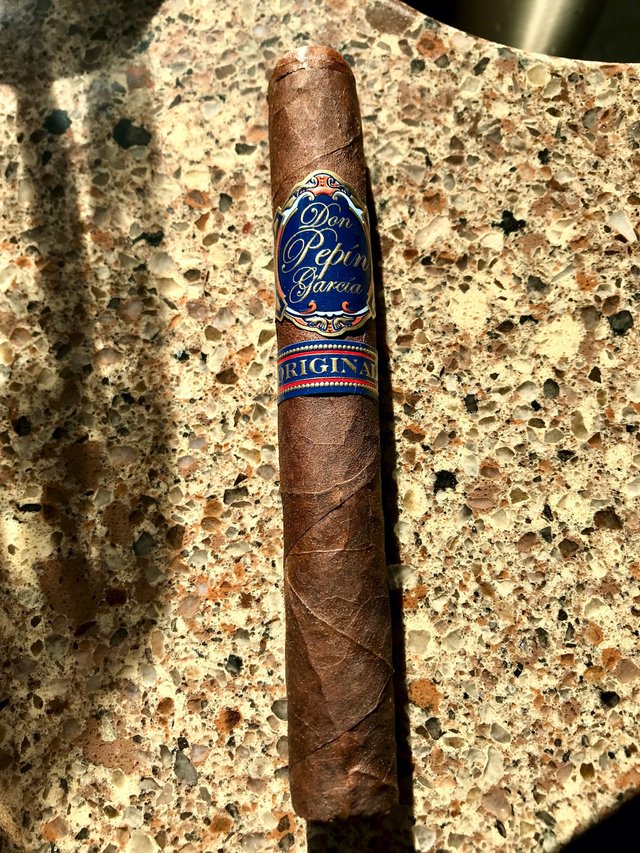 The Blue Label is blended with Nicaraguan Corojo & Criollo long-filler tobaccos. Covered by a Nicaraguan Corojo wrapper, it offers a rich, spicy tobacco taste filled with pepper. Red pepper. Cayenne.
The velvety leaf, cappuccino brown in color, is aged and seasoned with care. In addition to its peppery punch, cocoa and cedar find a foothold in flavor to offer a sense of complexity and balance.
Banded with a dark blue emblem and a secondary label with its name, this cigar is dressed formally for the evening. Creating great smoke production, it draws easily, and burns right.
One of my first favorite cigars, you can usually find one in my humidor for a summer night or an autumn morning. Moderately priced, one can afford to smoke one most nights without care for the pocketbook.
Enjoy.