EUROPEAN GLASS LIZARD
Pseudopus apodus is a lizard with no visible legs ... it looks a lot like snake at first look ...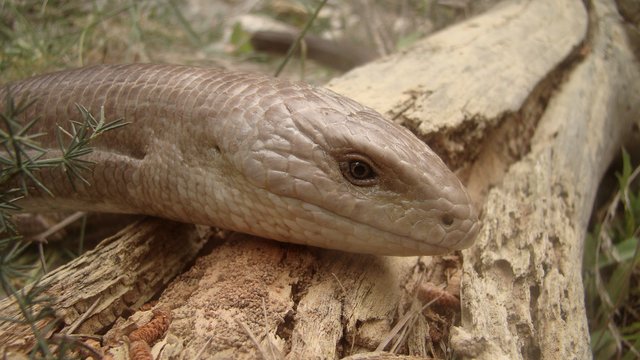 (Enlargeable)
... is pretty common here where I live ... can be long about meter and a half and is pretty thick, so looks like a strong snake. His favorite prey are snails and slugs ... but eats also smaller lizards, bird's eggs and rats and mice. On this photograph is resting in the coastal bush.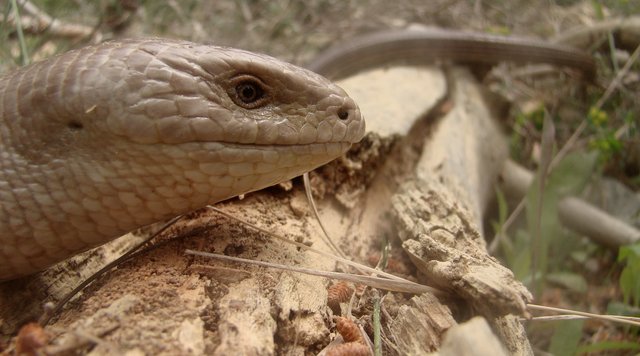 (Enlargeable)
... and here has the head up ... and is ready to go away.
As always the photographs are my work.