---
---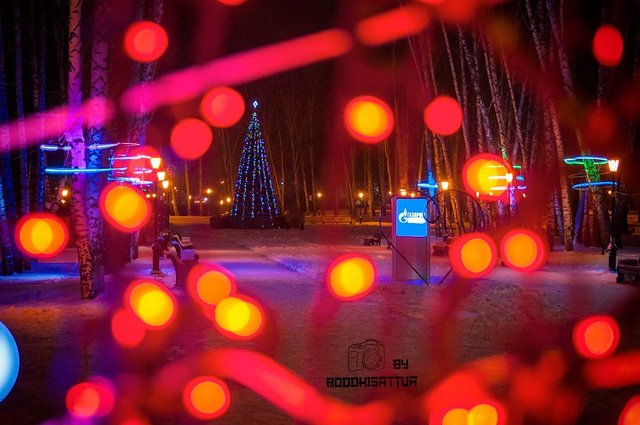 ---
---
I took this picture a year ago while walking in a city park.
Our city park is very beautifully decorated for the New Year. The trees are hung with colored lights that change their colors. In the center of the park, a large Christmas tree is set up, which is also decorated with colored garlands.
---
---
---
---
This bright splendor is very visible from afar. Walking in the evening in such a park is very nice and it always enhances the New Year mood.
---
---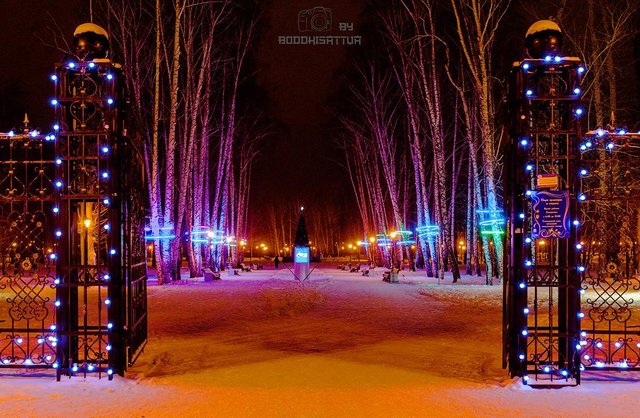 ---
---
There are also garlands on the fence and the gate of the park.
---
---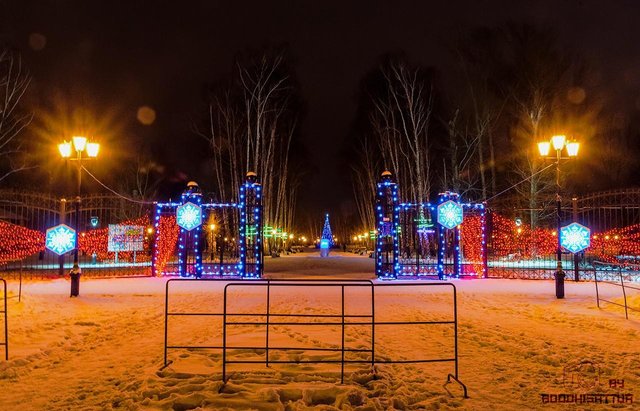 ---
---
Passing along the fence, you can see the New Year tree and the color illumination of the park. And if at the same time blur the foreground a little, then you can get just such a photo with flashes and a Christmas tree in the background.
---
---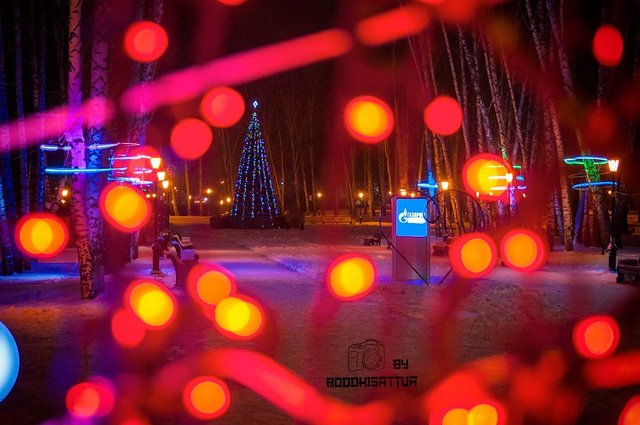 ---
---
And here is a proof that this picture was made by me.
---
---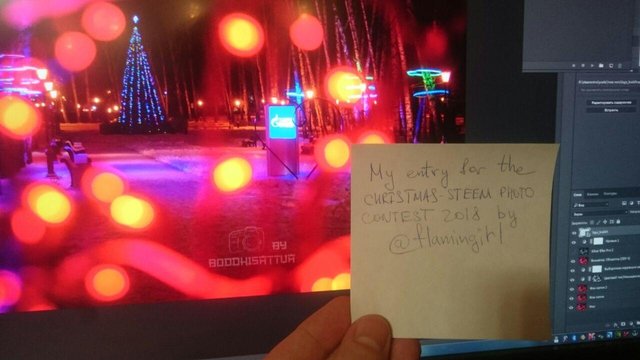 ---
---
Merry Christmas and my best wishes to all! STEEM ON!!!
---
---
Nikon D5000 + Sigma AF 17-50
---
I strongly recommend to open the photo in a separate tab to appreciate it.
---
Do you like this post? You can see more of my works in my blog @boddhisattva