---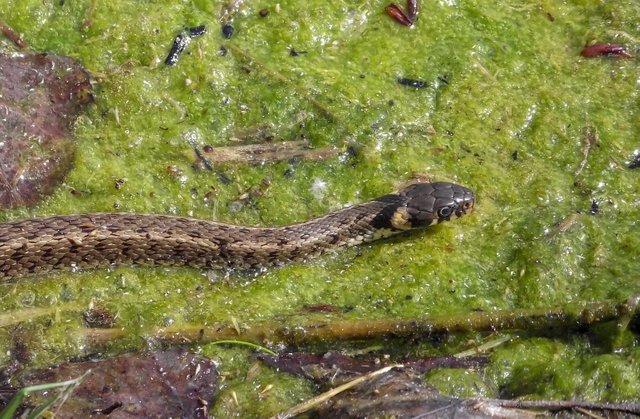 ---
Many times this year, I had the opportunity to see the snakes, but each time only for a short time. Today I could watch her calmly because she was not hurrying anywhere, I made several photos.
Fortunately, I live in an area where there is no poisonuos snakes, so I can move wherever I want without the fear of a possible bite. Only Grass snakes can be seen here and they are completely harmless to humans.
---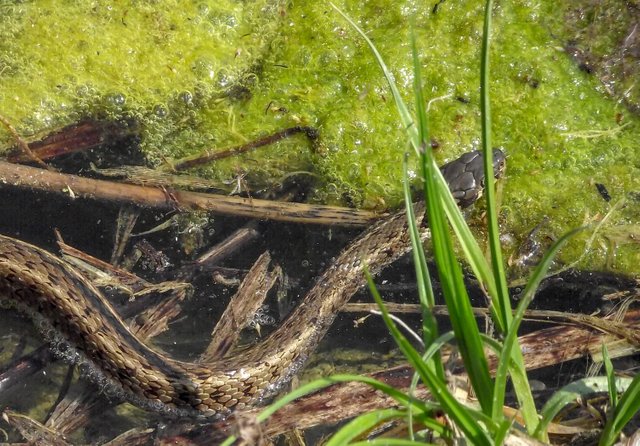 ---
The snakes does not belong to the group of my favorite animals, but no matter what I basically do not like them, but I like to watch them as they move on the surface of the water.
Today, while I was sitting on bank of canal, just a meter away from me, the snake slowly moved, did not pay attention to me and what I was doing. She was here for a few minutes, then suddenly dived into the water and I could no longer see her.
---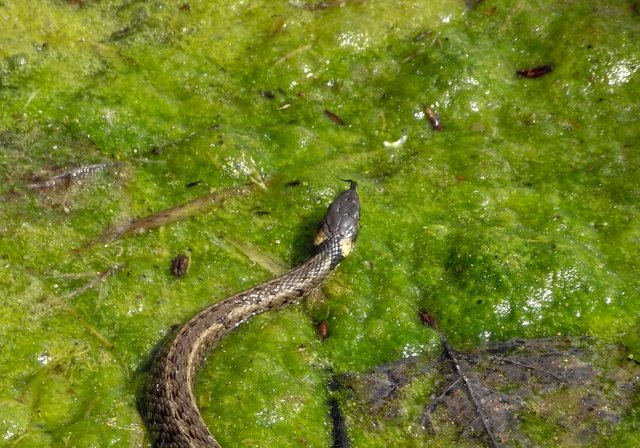 ---
08.04.2019. Thanks for visiting my photo blog
Created by :
©2019 @biti biTi
---
"One Picture is Worth a Thousand Words"
---