THE HISTORY BEHIND THESE PHOTOGRAPHS.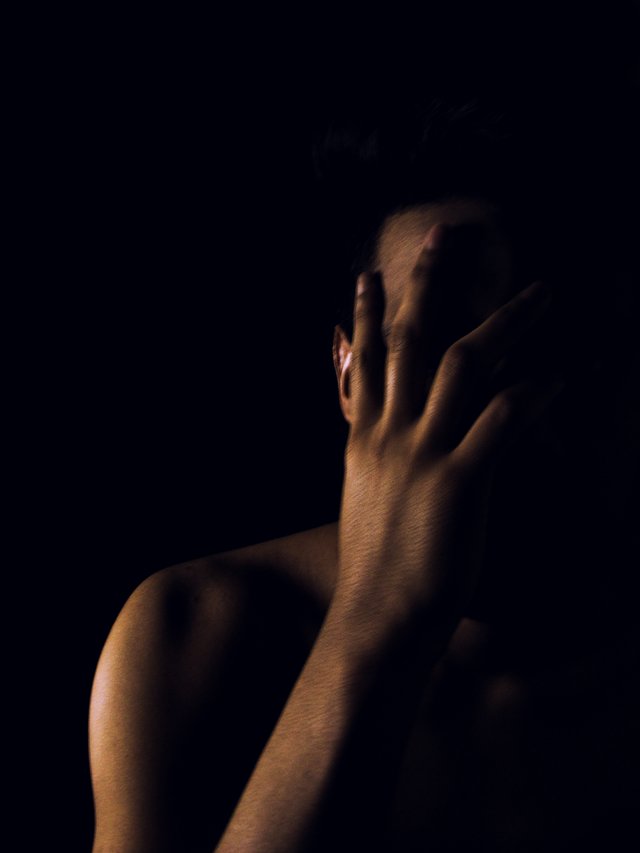 First of all, I would like to go back to the day 26/03/2018 which woke me up a need to express how I felt at that moment through my photographs. That day I felt listless, hopeless, wanting to '' give up '' as we say in my country Venezuela, as it was in a constant trance of denial for everything that was happening and continues to happen in my country. Tears, separate families, feelings of sadness, broken dreams, goals that perhaps you can not reach in your land, the one that saw you born and grow, the one that saw you become what you are now.
All those feelings mixed in a single person, in a single heart, in a single mind that no matter how hard it tried to be strong ended up falling into that void of despair. I despair because I want to flee like many young people, I despair because if I fled, I would not be killed by the feeling of being in a country without a future, but the feeling generated by not having close relatives. Everything was difficult in those days after the photograph but that March 26 I woke up with a different mentality, I know I was still sad but something inside of me was screaming that I could not continue like that, because that would hurt me more I had already caused, it was at that moment that I decided to try to release those evil feelings but, how was I going to do it? After so much thinking and investigating the way to do it. I realized something, I did not need to go so far to do it, I already had the tools in my hands to do it, through my photography, the one that has helped me to drain so much and be free, to find myself. Then it was there that I decided to take two photographs that will express my feelings at that moment. Both photos at that time carried the title '' Lúgubre '' because that was how I felt, in extreme darkness because of those feelings that clouded my mind, mind that I could not continue like this if I wanted to move forward but I had to leave behind through these two photographs, for me it was like closing a cycle, eliminating those thoughts and starting over, starting to fight against the current in favor of what I wanted but always with a different mentality, more positive, less negativity.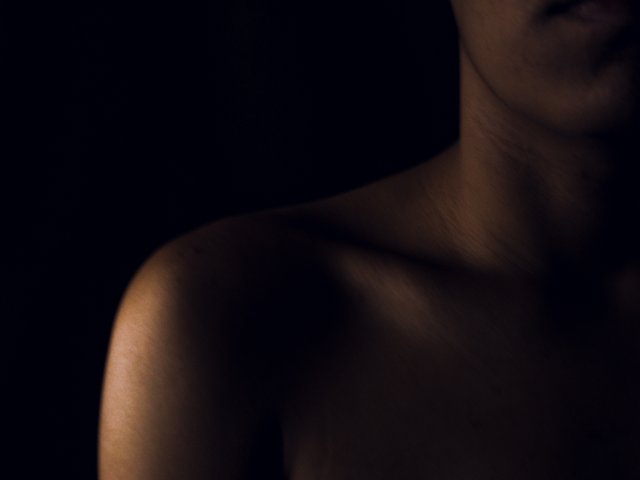 These photos that you see here have another story apart from the one already told later and it is the following: I have always had the idea that the photographer does not do his equipment, the photographer does his creativity and the way he can perform in any situation , then I with my few teams decided to take the challenge and make this picture. Without a tripod, without the play of lights, without the best camera on the market since my camera is very limited, you could say that too much. Then I decide to place a kind of tablecloth to make the black background, I use the little light that the TV in my room gives me and the tripod I improvise it with my bedside table, there I put the camera on a 10-second timer to have the time enough to run to the site, after almost 50 attempts, I managed to capture these two magnificent images, which from that moment became my favorites for all the special meaning they have.
Thank you very much for reading.
MY SOCIAL NETWORKS