One More Diamond Ring Shot
There were many beautiful things to witness during the eclipse, making it hard to choose a single favorite moment. But the diamond ring we experienced here in Corvallis has to be close to the top of the list. (Enjoying it all with my best friend was definitely the best part!).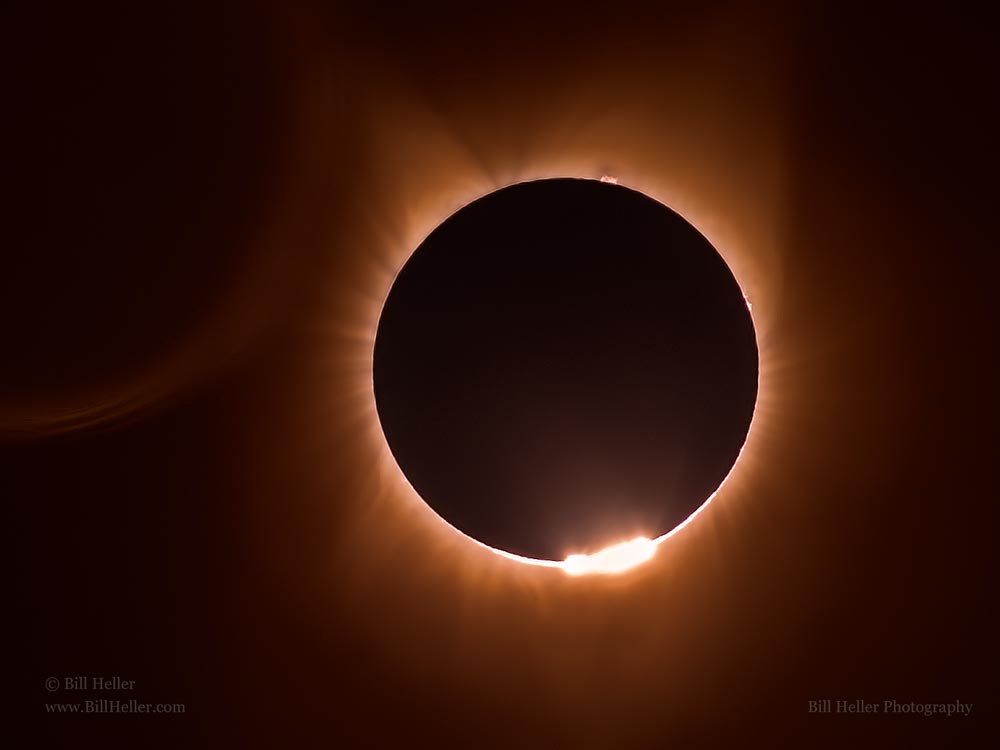 Most of my cameras were set up long in advance. I planned to try to enjoy the eclipse as much as possible, so I got up early to get things ready. Rather than try to fiddle with filters and play around with my cameras while I was missing the main event, I set one camera up for the partial phases of the eclipse and another with an easy to remove filter that was mainly dedicated to totality.
Of course, the transition isn't that clear. I was thinking I might be pulling the filter off just a bit early, but at the end of the day that one moment that I hadn't really been able to plan completely for resulted in one of my favorite images of the day.
Thanks for all your kind feedback, it is much appreciated! I'd love to see your images too!