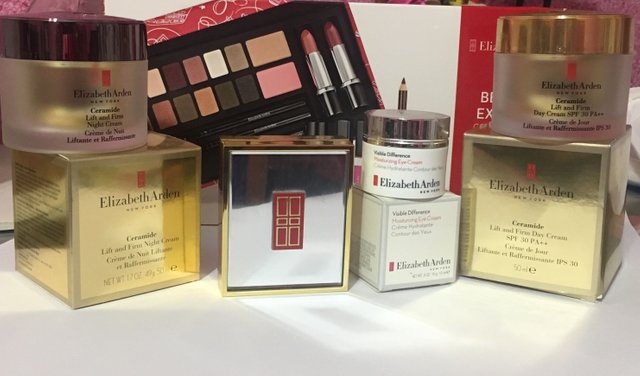 Hey dear friends!
I would like share my individual experience with you.
I have been using this cosmetics and hygienic brand for about five years.
The name of this brand is Elizabeth Arden, which you probably heard about it. At frist i introduce some of make up tools and creamide that i used And I'm satisfied with them.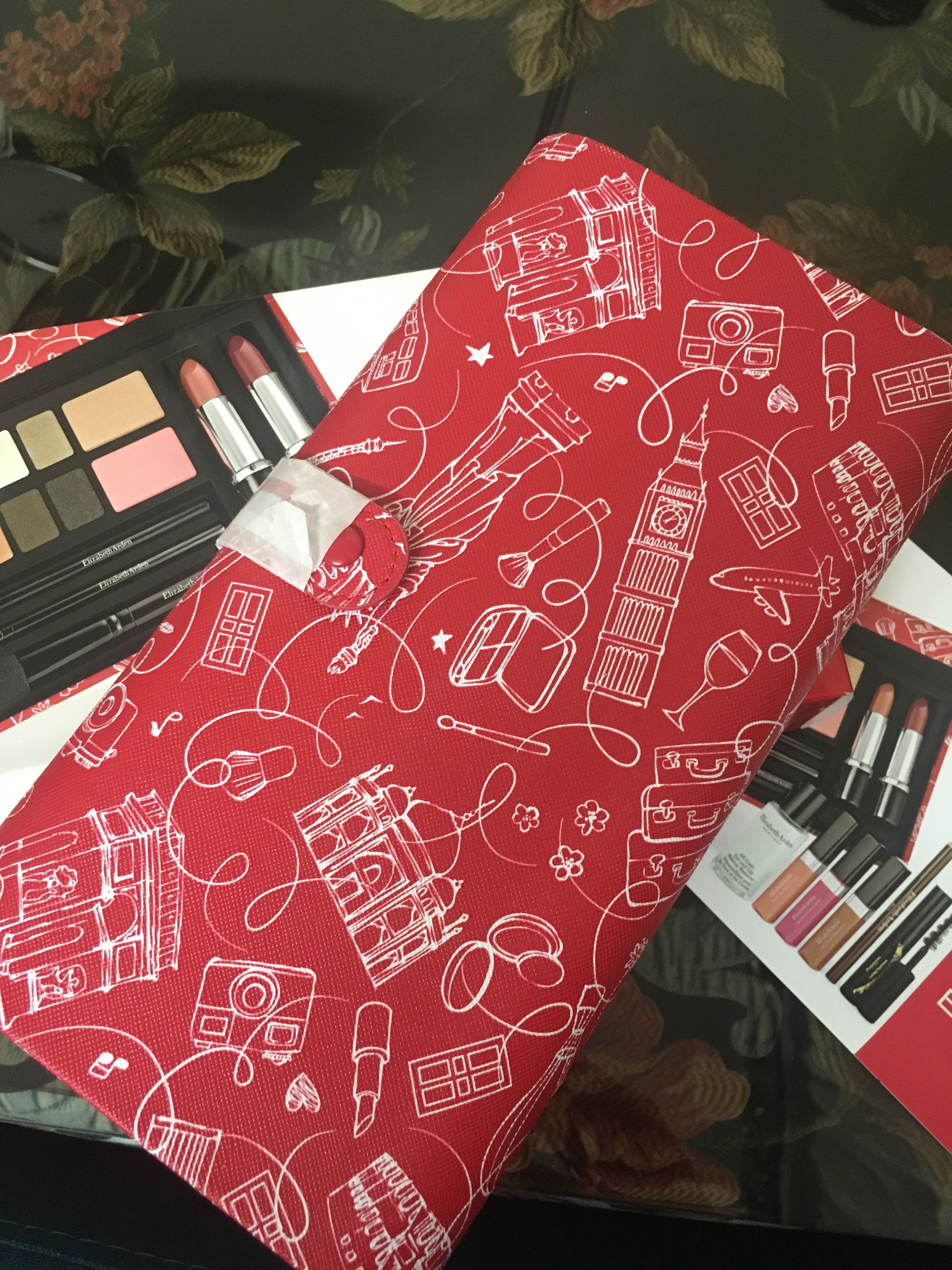 Here is the Elizabeth Arden fall color pallete.The Elizabeth Arden Fall Color Palette is an indispensable collection of makeup and skincare products to take you through the season. Containing everything you'll need to highlight, colour, contour and cleanse, the kit provides an instant update to your beauty routine.
I bought this pallet in a special offer with two creams, day and night cream.
It costs £ 70 But if you buy day and night cream or any other cream, you can have this Delux Pallete with £ 30.
Now let's take a look inside together.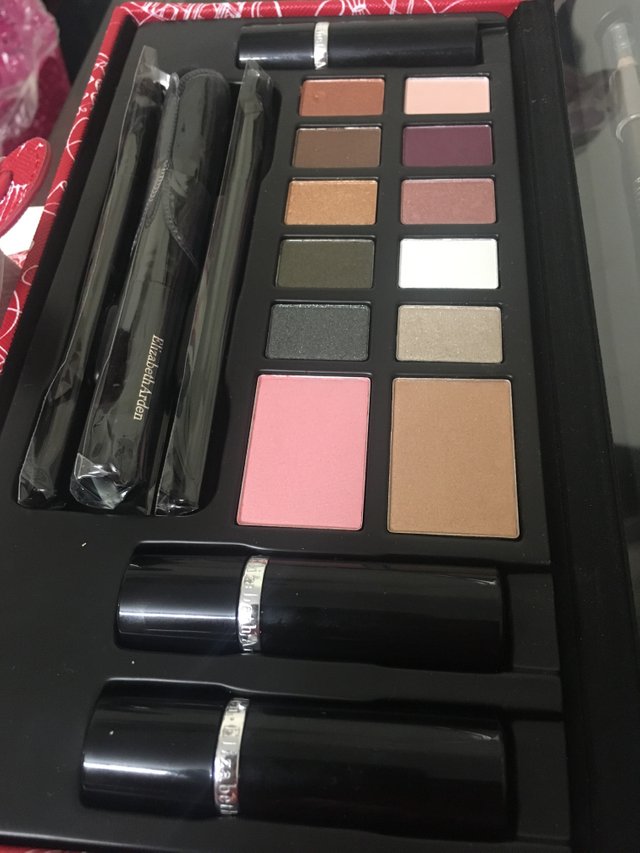 Delux compact contains:
10 Elizabeth Arden eye shadows
In Pink Satin, Grapevine, Rose Spritz, spotlight, Full Moon, Rose', Black sand, Sparkling sable, Gold Rush, Khaki.
(8g total)
" These ten highly pigmented eyeshadows bring intense colour payoff and effortless application. Blendable and shimmery, the powder shadows cover a range of classic, rich hues and can be worn individually for subtle washes of colour or together for a striking, party-ready look.
Blush in 'Romantic Rose' (2.4g)
This lightweight, iridescent blusher allows you to sculpt and contour your cheeks to achieve an airbrushed, professional-look finish. The warm peach-pink colour suits any skin tone and provides an instant natural glow.
Highlighter (2.4g)
An opalescent, light-diffusing highlighter that illuminates the complexion and glides on effortlessly. The weightless formula feels ultra-comfortable on skin and can be worn alone for a natural glow or as part of a beauty routine for a flawless finish.
Mini Lasting Impression Mascara in 'Black' (2.5ml)
Make a statement with the mini version of this bestselling mascara. Clinically proven to create longer-looking lashes, the high-performance formula boasts a unique brush with five iconic spheres to capture and coat even the tiniest lashes for maximum extension and a full, fanned out finish. Enriched with Ceramides and Avocado Oil, it intensively conditions and strengthens for thicker, healthier looking lashes free from clumps or flakes. Lashes appear lifted and defined, bound to make a lasting impression.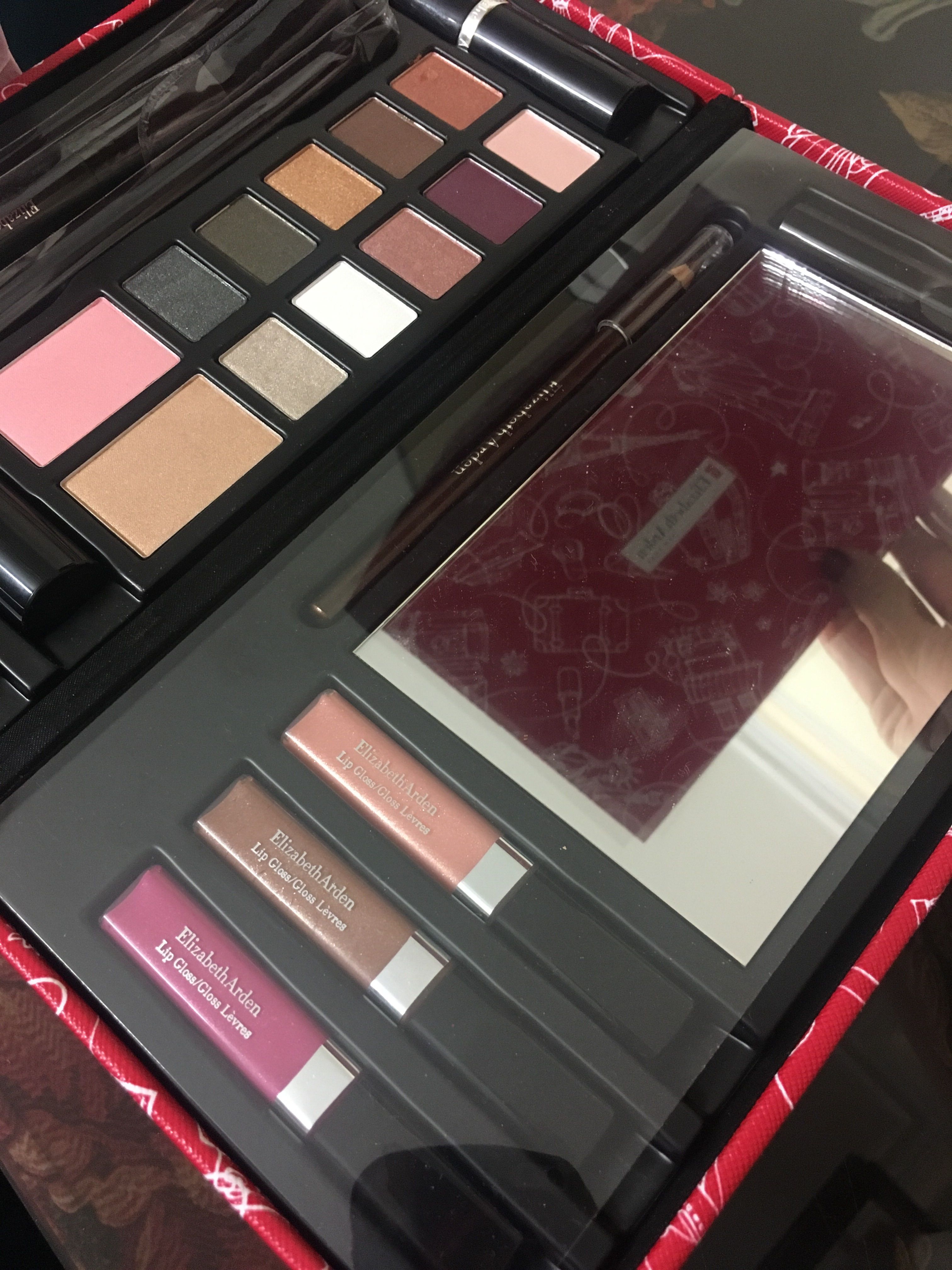 3 x Mini Lip Gloss in 'Dulce', 'Passion Fruit' and 'Precious Petal' (3 x 4ml)
Enhance your lips with a lustrous shine thanks to these three mini glosses. Enriched with Maxi-Lip which supports collagen production for fuller looking lips, as well as Mango and Shea Butters to condition and lock in moisture, your lips will be left looking and feeling soft and supple. The soft, paddle applicator deposits the perfect amount of gloss, whilst the built-in mirror makes it easy to apply on-the-go.
3 x Lipstick in 'Rose Petal', 'Mango Cream' and 'Nude' (3 x 3.5g)
These three lipsticks all boast the same creamy, rich formula and intense colour payoff. The lipsticks contain moisturising ingredients to nourish lips and ensure high-shine, long-lasting colour.
Eye Pencil in 'Java' (1.1g)
This classic shade comes in the form of a long-wear cream pencil whose tip is fine enough to craft precise, buildable lines. The eyeliner can be used for a natural touch of colour or to create bolder, more striking looks.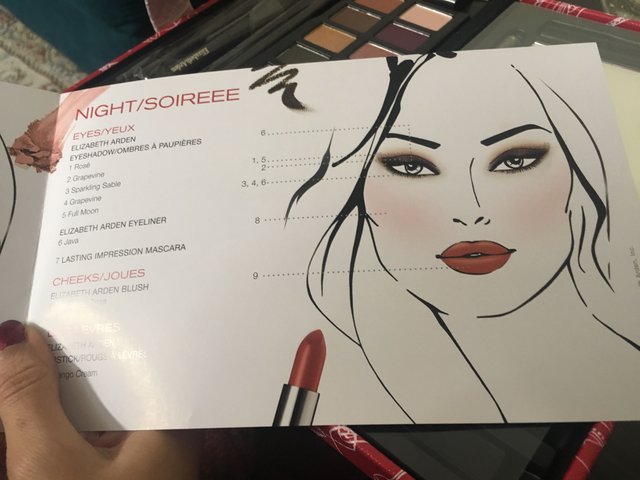 All Gone Makeup Remover (30ml)
This gentle cleanser effortlessly removes makeup and impurities to leave behind skin which is refreshed and healthy-looking.
3 x M
akeup Brushes
This set of three makeup brushes is all you need to perfectly sculpt, shape and blend your favourite products. The ultra-soft hairs ensure a smooth, even application and a flawless finish."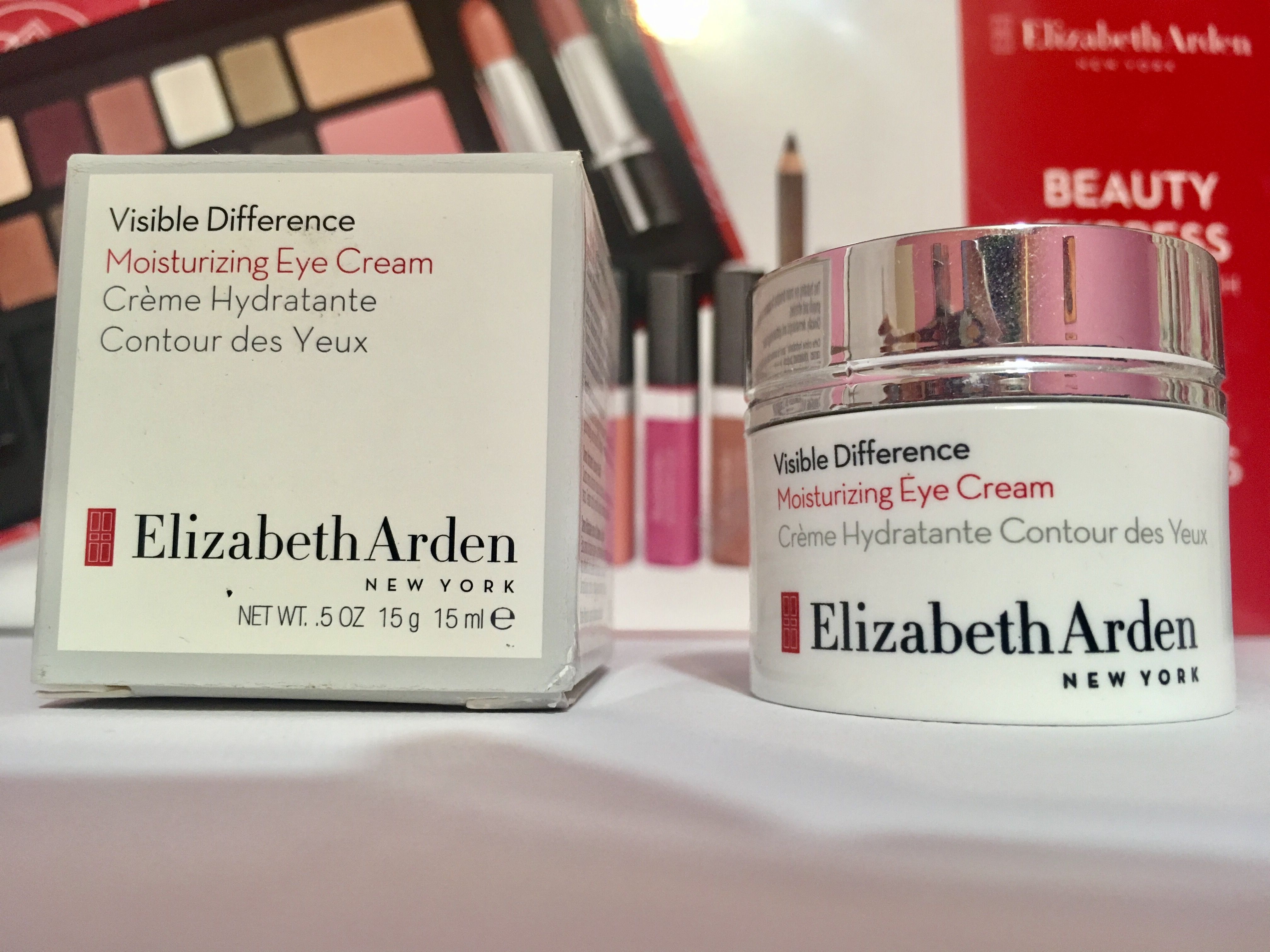 Here is moisturizing Eye cream.
This hydrating eye cream diminishes the appearance of dark circles. Eyes look smooth and refreshed.
Elizabeth Arden Visible Difference Moisturising Eye Cream protects delicate skin around the eyes from dryness. Cosmetics, airborne toxins and other matter can damage skin over time. Make-up removers either leave skin so dry that it becomes flaky, or there is a heavy residue that can clog pores. This cream contains vitamin E extract and can help skin retain its moisture balance and retain a more youthful appearance. Regular use can also diminish the look of fine lines, puffiness, and circles under the eyes. In many cases, results can be seen in as little as 14 days.
Use a small amount daily after washing your face for best results.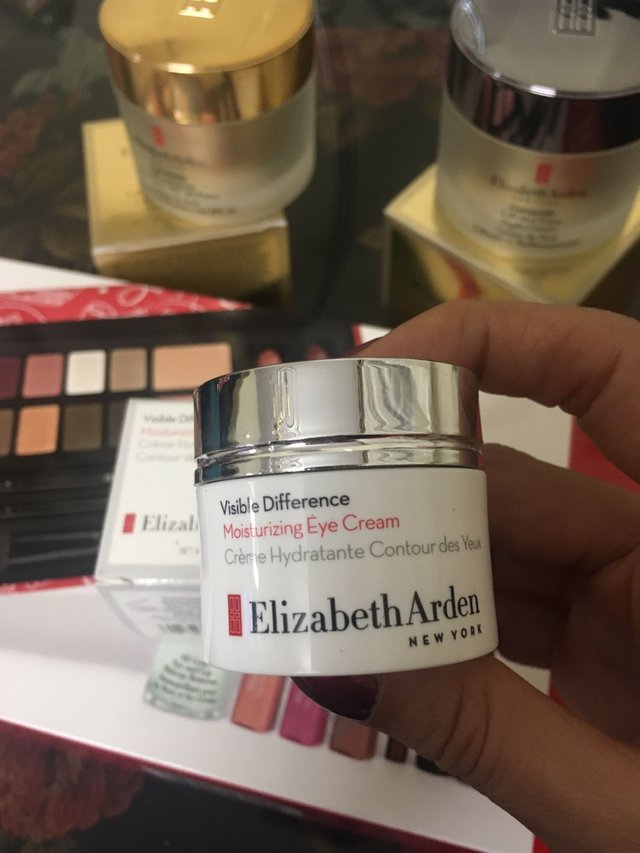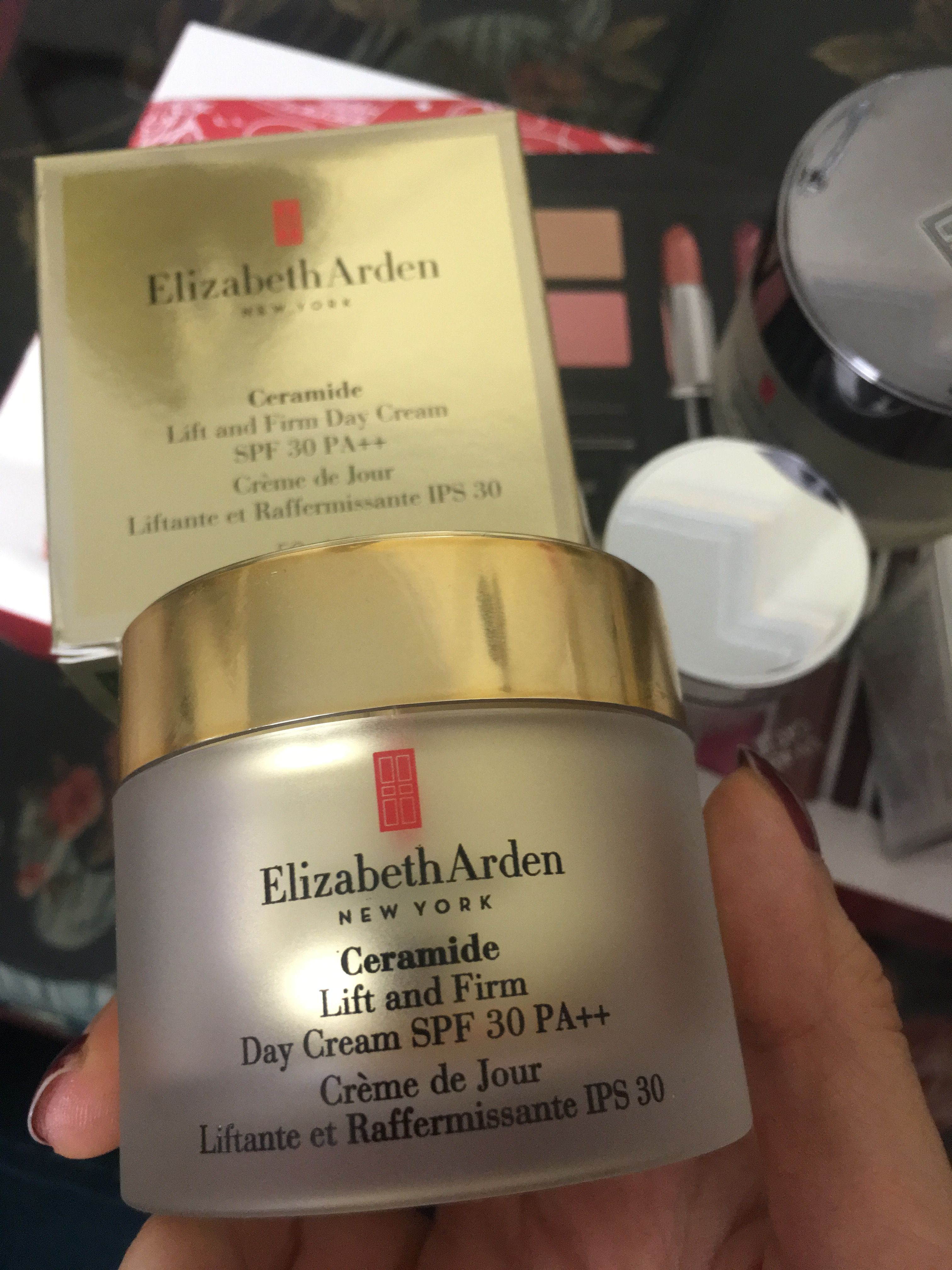 A moisture treatment for face, neck to quickly infuse skin with creamides for a youth-restoring boost. Intensive hydration throughout the day leaves skin feeling sofrer and firmer. Helps restore radiance for a more youthful looking complexion.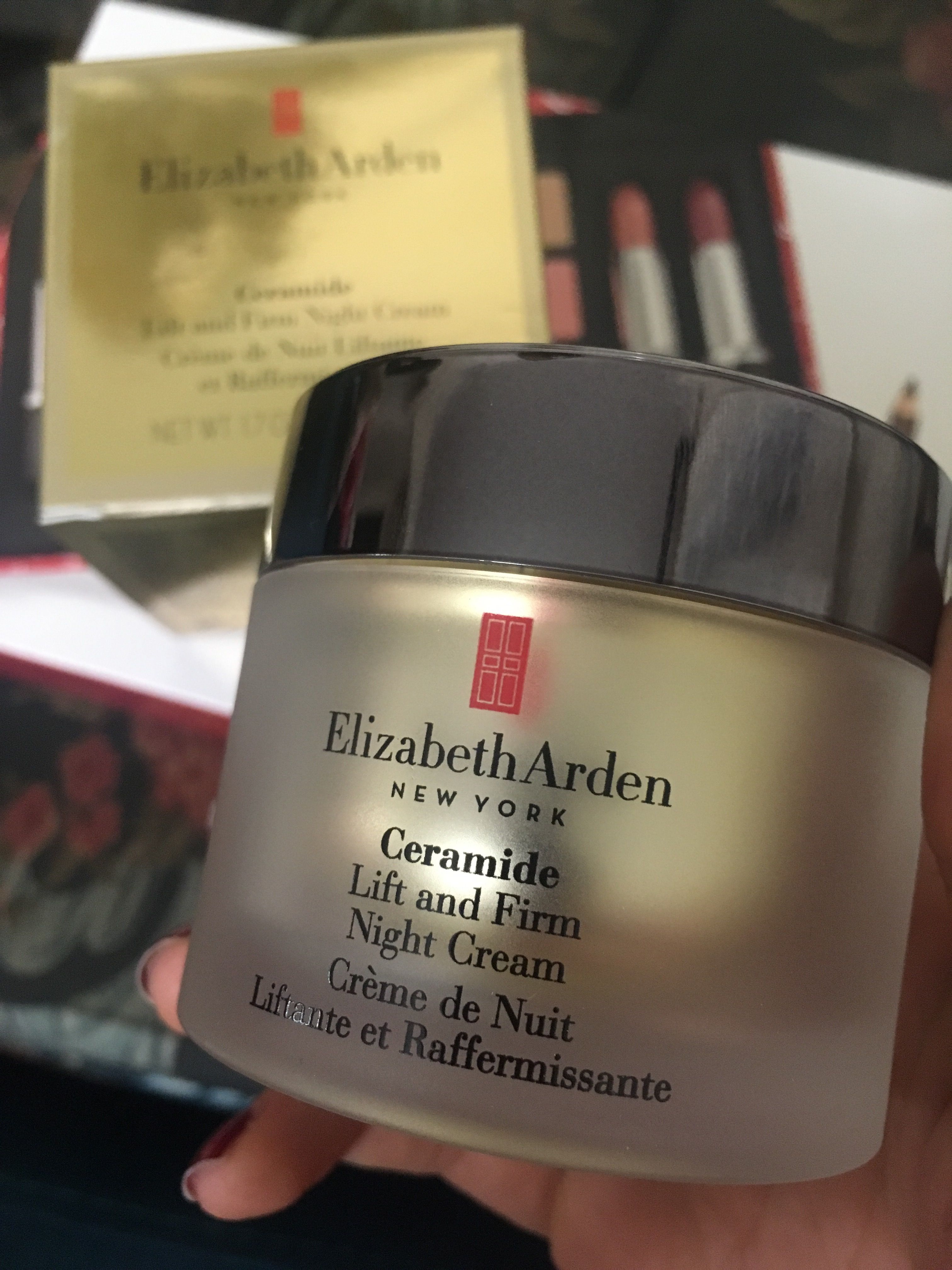 " Elizabeth Arden Ceramide Lift & Firm Night Cream has a time-release formula that restores your skin's natural protective barrier. It contains New Cellular Plumping Technology and advanced ingredient aqualance.
Providing intense hydration with anti-ageing benefits to restore and soften your skin, Elizabeth Arden Ceramide Plump Perfect Ultra Night Repair Moisture Cream does it all. This targeted time-release formula provides hours of continuous hydration to those areas most in need of moisture whilst the powerful ceramide ingredients and anti-oxidants, including vitamin C and E help your skin to repair the effects of daytime damage.
Massage cream onto your cleansed face and neck area each night."
Makes your skin happy
Probably the world's best nightcream for mature dry skin. My skin wakes up happy every morning thanks to this cream.
This Elizabeth Arden Ceramide Plump Perfect Ultra Night Repair Moisture Cream is perfect. Just remove daily make-up and apply fairly generously, although if your skin is in good condition it need not be generous. After application your face feels soft and relaxed - as stated the time-release factor lasts all night.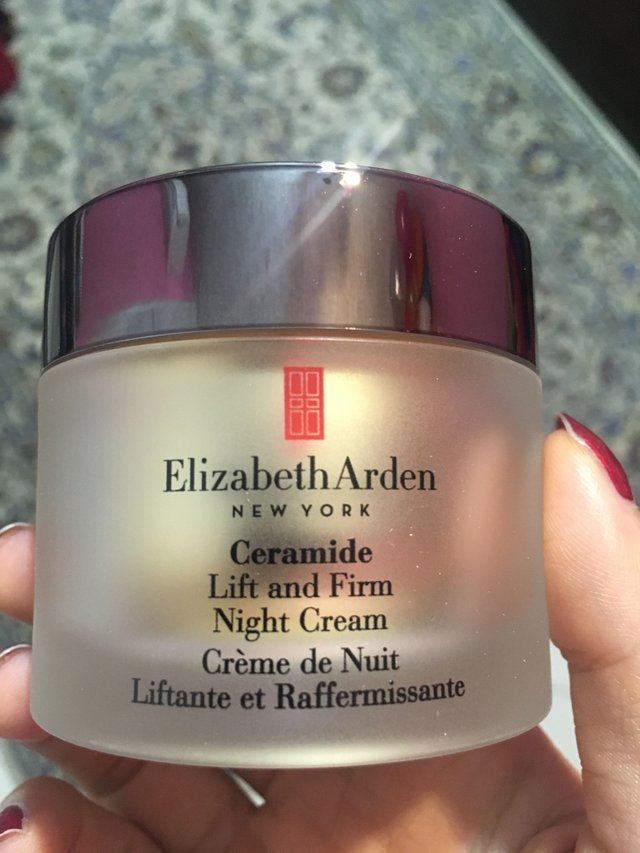 I also use other make-up brand that I will certainly introduce in future posts.
" The be beautiful is the birthright of every woman."
Elizabeth arden