Unexpected guest
---
---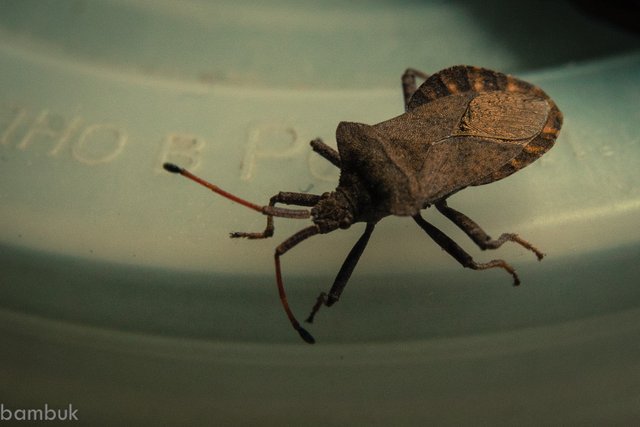 ---
---
Я вчера поймал жука. Нет, я не имею в виду легендарную группу Битлс. Простого жука
I caught a bug yesterday. No, I don't mean the Beatles legendary band. Simple beetle
---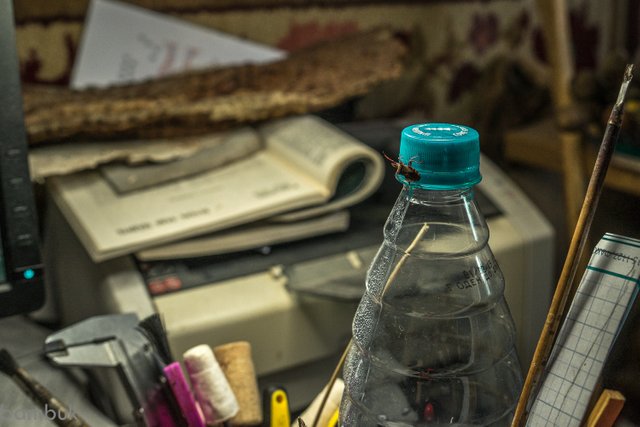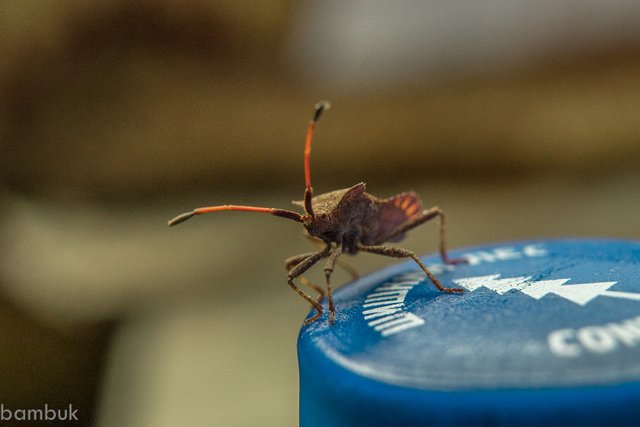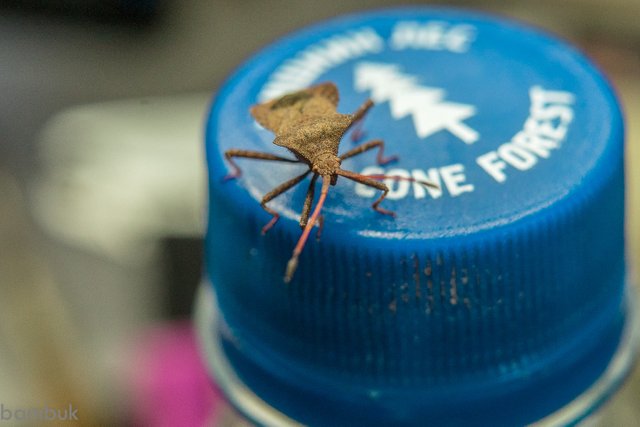 Я не приглашал его жить со мной в моей комнате-мастерской. Он сам пришёл. Не видел и его восхождения на вершину бутылки. Не знаю когда началась эта экспедиция. Он сидел на крышке и мы смотрели друг на друга. Потом жук решил продолжить свои исследования.
I did not invite him to live with me in my workshop room. He himself came. I did not see him climbing to the top of the bottle. I don't know when this expedition began. He sat on the lid and we looked at each other. Then the bug decided to continue his research.
---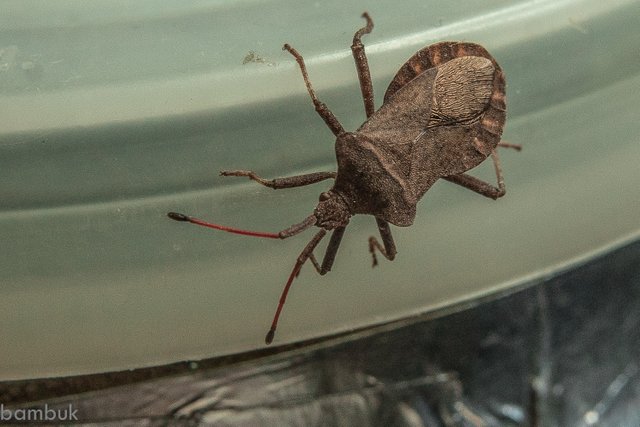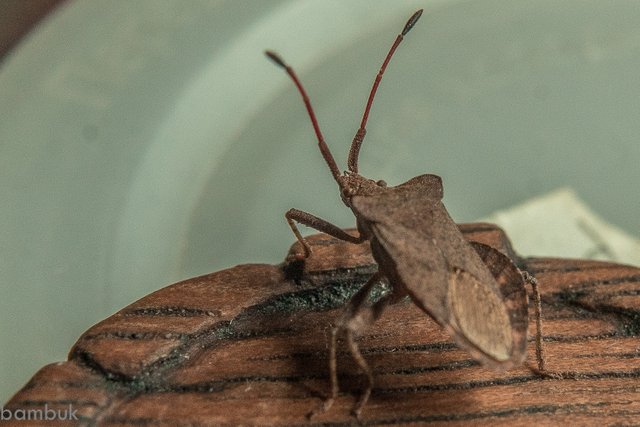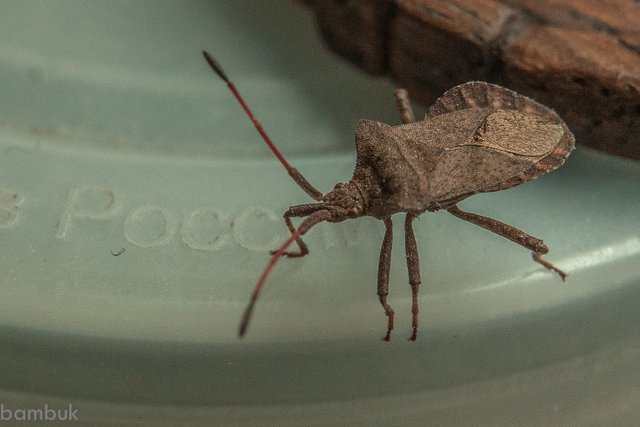 Я предложил ему неплохой план и пересадил жука на крышку банки. Смышлёный пацан, он был быстрым и любознательным. В конце концов я отпустил его за окно.
I offered him a good plan and transplanted the beetle onto the lid of the can. A smart kid, he was quick and inquisitive. In the end, I let him go through the window.
---
I remember
#MONOMAD challenge hosted by @brumest and @monochromes
---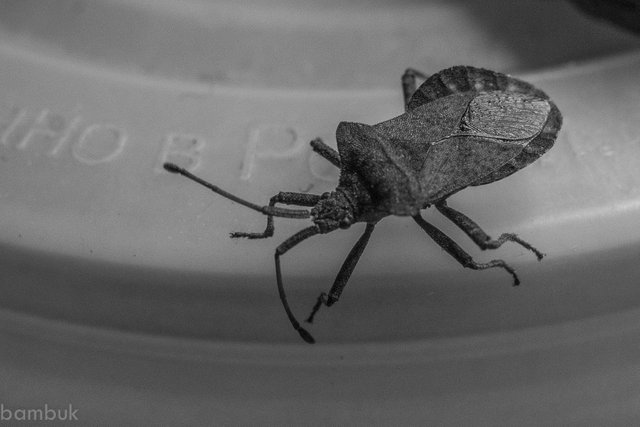 Sony A7М2 1.4 35&macro
---