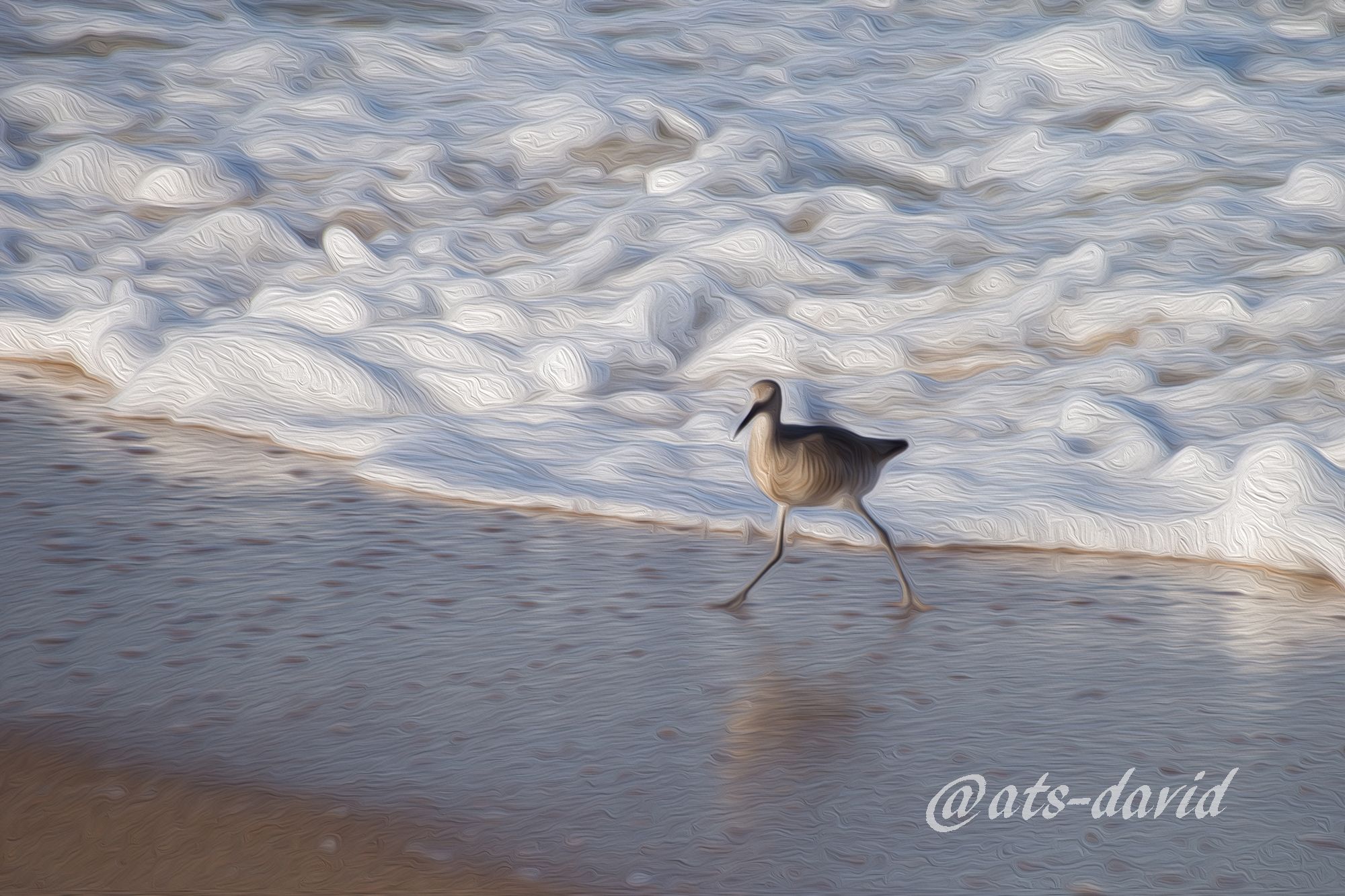 After surviving an encounter with a pair of snakes and some other beach predators...
And after taking a break to watch the crashing waves, my wife and I began our journey back home.
If you missed the previous installment of this epic adventure, you can catch up here: What a Beach! Volume 2.0
---
So there we were on the edge of the Atlantic Ocean, watching the sea birds play in the surf.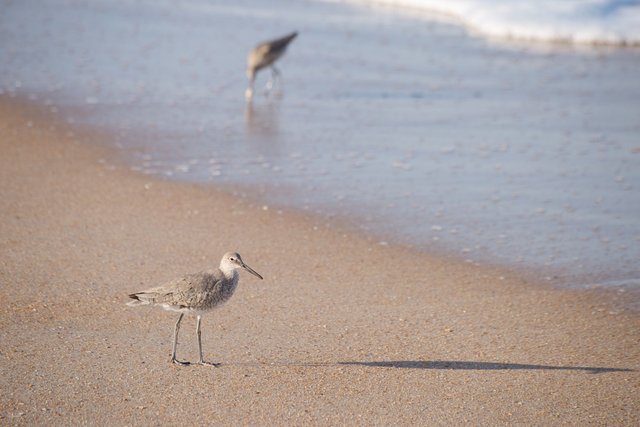 This one spotted some potential food and was on the prowl...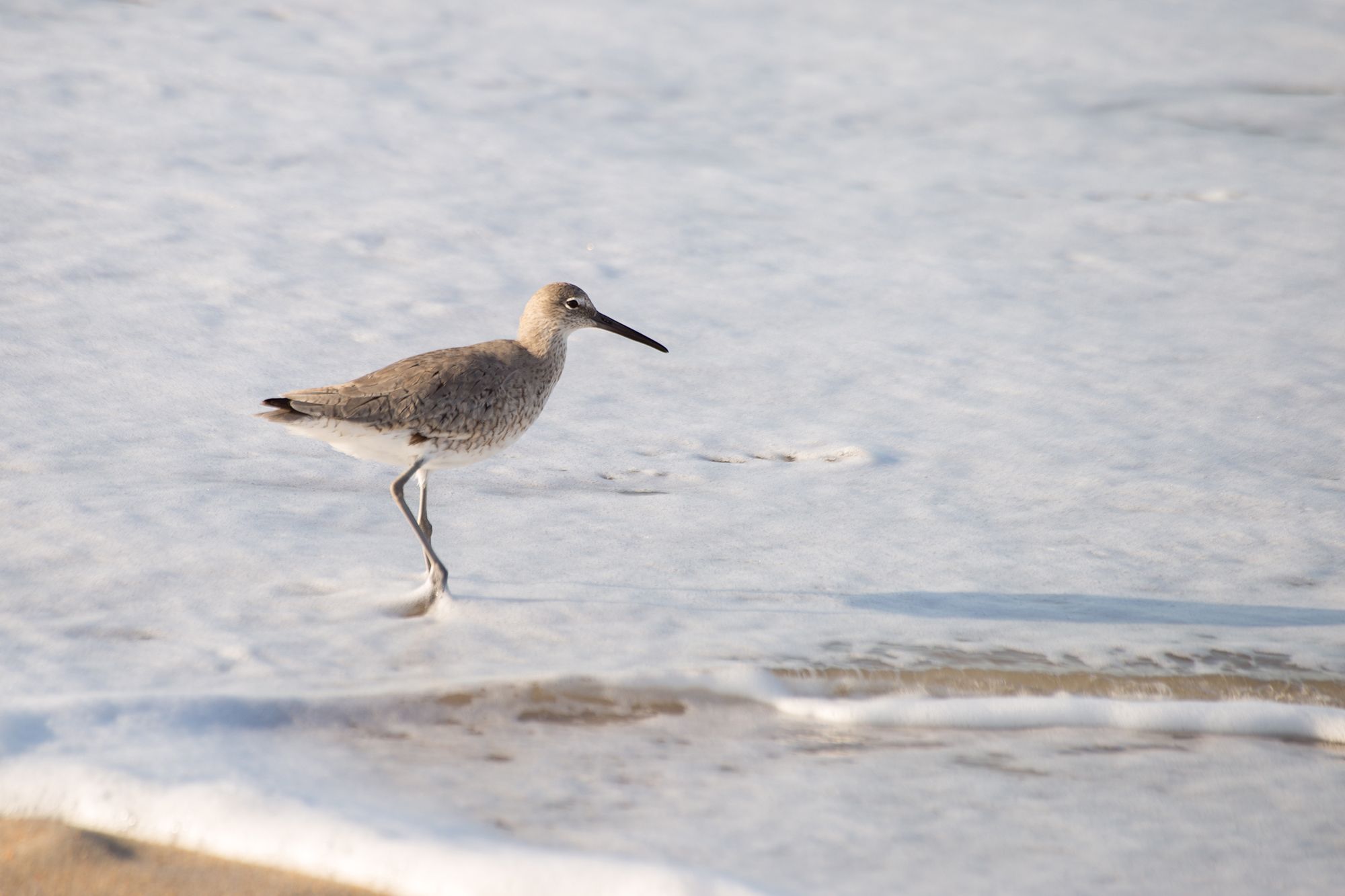 Confused by both the incoming wave and our presence there, he decided to attempt a fake-out.
"You think you're going to take a picture of me? Well, check out this move!"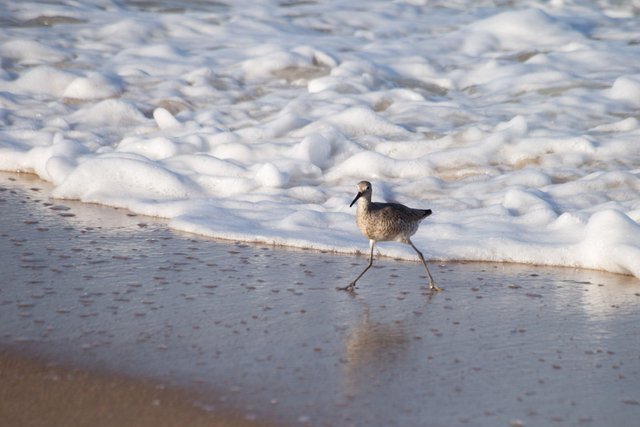 Didn't work.
The weather turned a bit chilly as the snow came rolling in. The birds weren't really sure what to do with it.
One of their tiny counterparts managed to find a warm, sunny patch of sand to ride out the blizzard.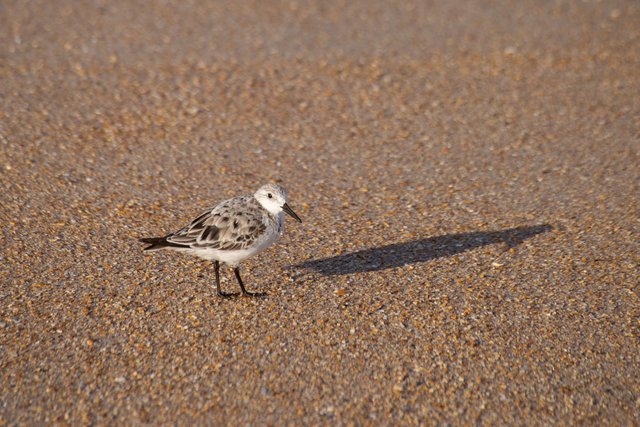 Just when we thought everything was back to normal once again...
Another scavenger appeared!
What a frightful beast, he was! The natives weren't sure what to think about this vile creature invading their lands.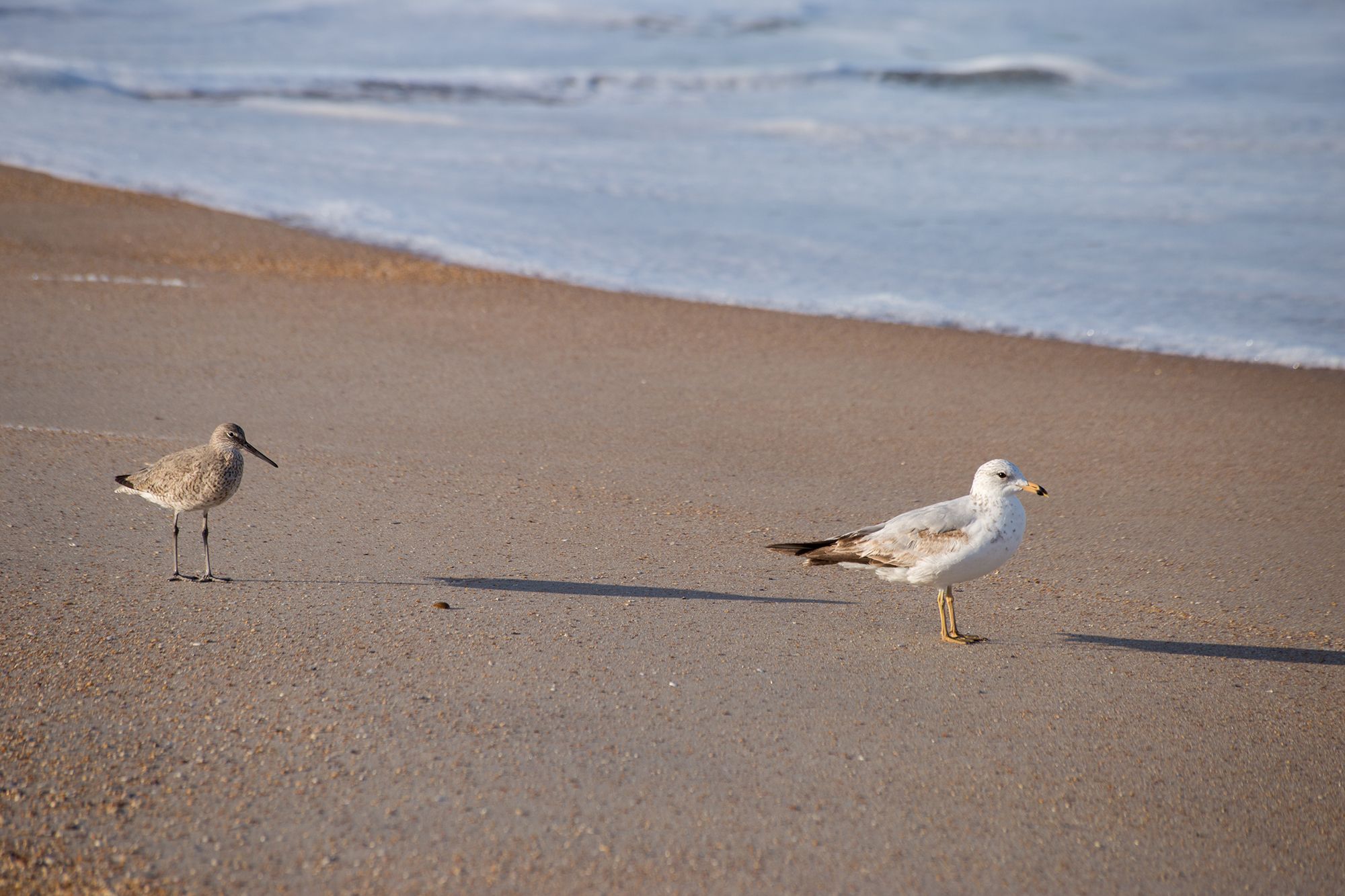 Oh, no! We've been spotted!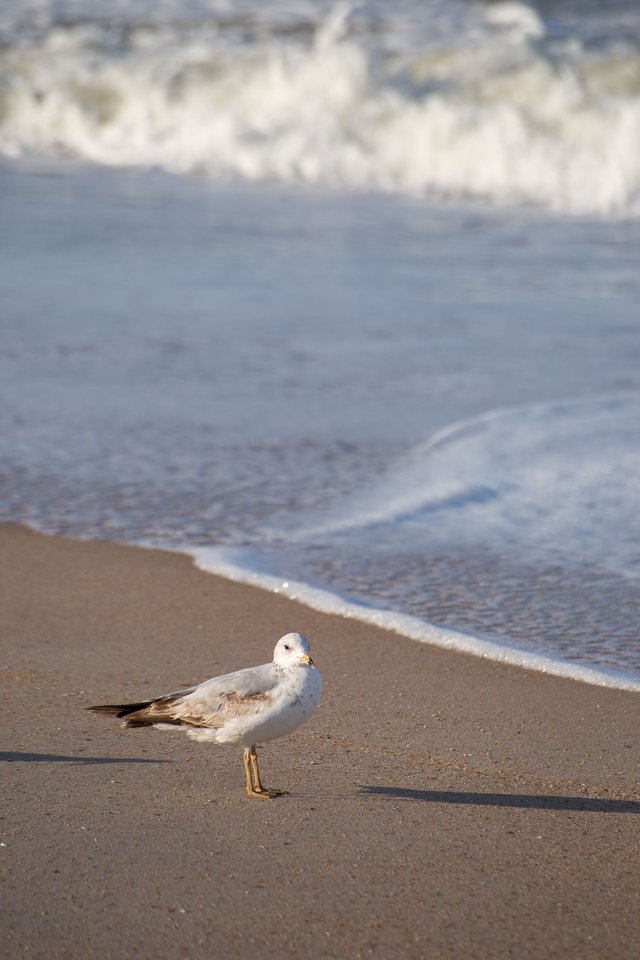 Being a student of the natural sciences, I knew how to deal with birds of prey. I instructed my wife to stand very still. If you don't move, a bird can't see you.
Fortunately for us, the strategy worked. Our lives were spared.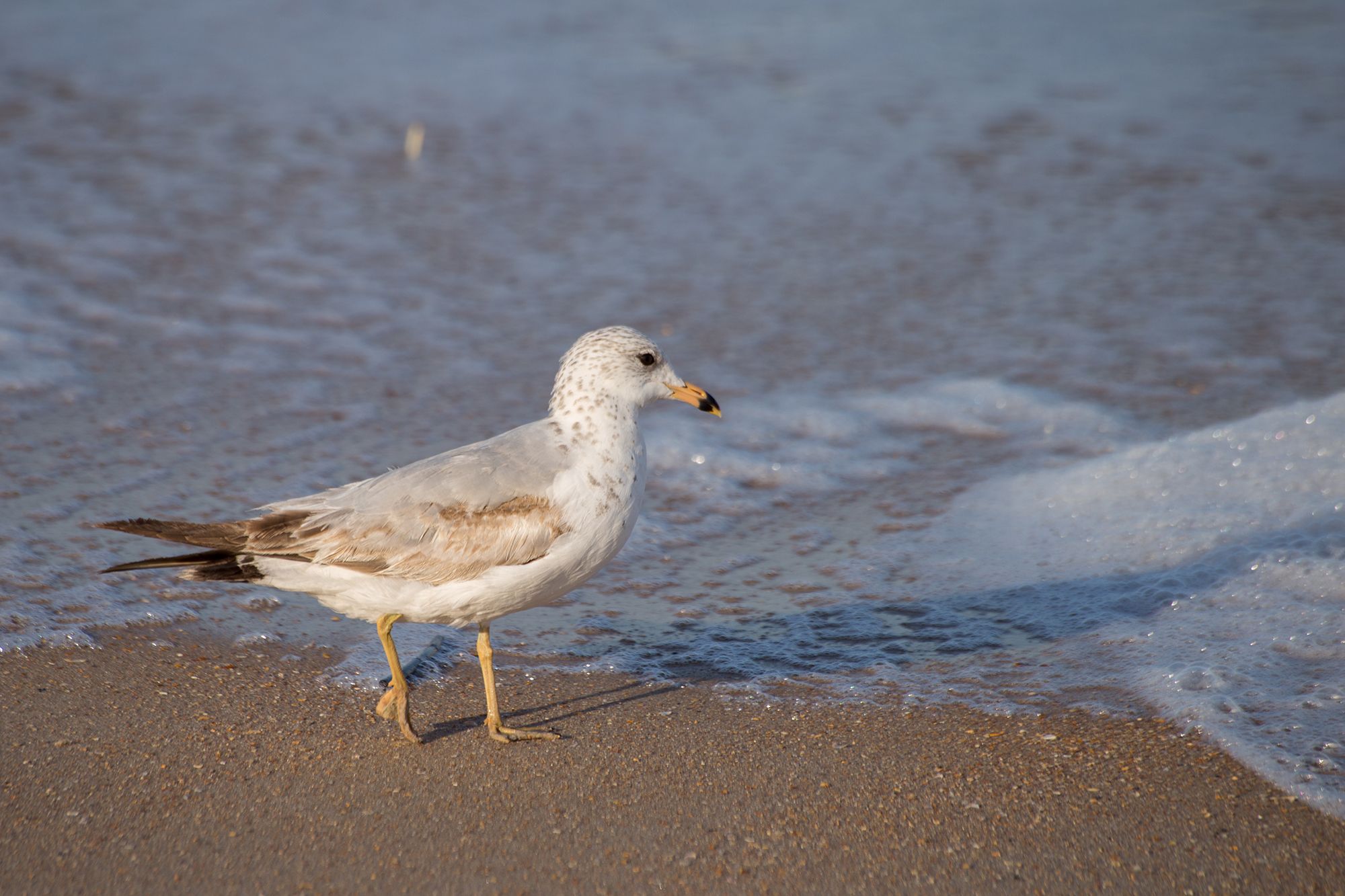 Then the savage predator found a new target and swooped in for the merciless kill.
That poor baby fish! We need to ban assault birds or something! No bird should be allowed to have a beak like that!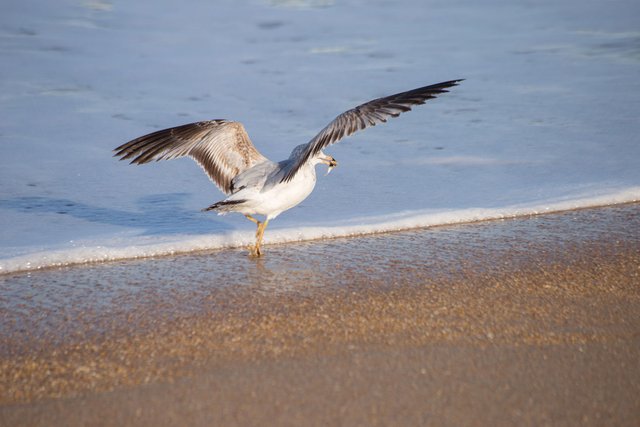 Things were getting a little dicey out there, so we decided to pick up the pace. We found a set of what looked like human tracks and followed them back up the beach.
Some soap suds were in the sand. An ocean bather must have been nearby. I can't say that I blame them for bathing in the ocean. The salt in the water is a wonderful exfoliant.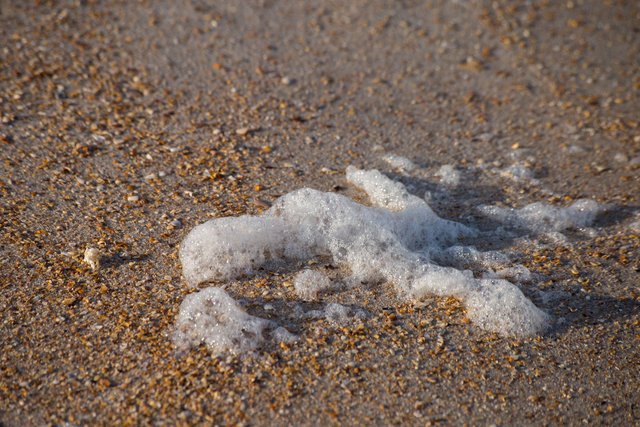 All we needed to see was this footprint from what was likely a spotted hyena and it was off to the races to get back to our car.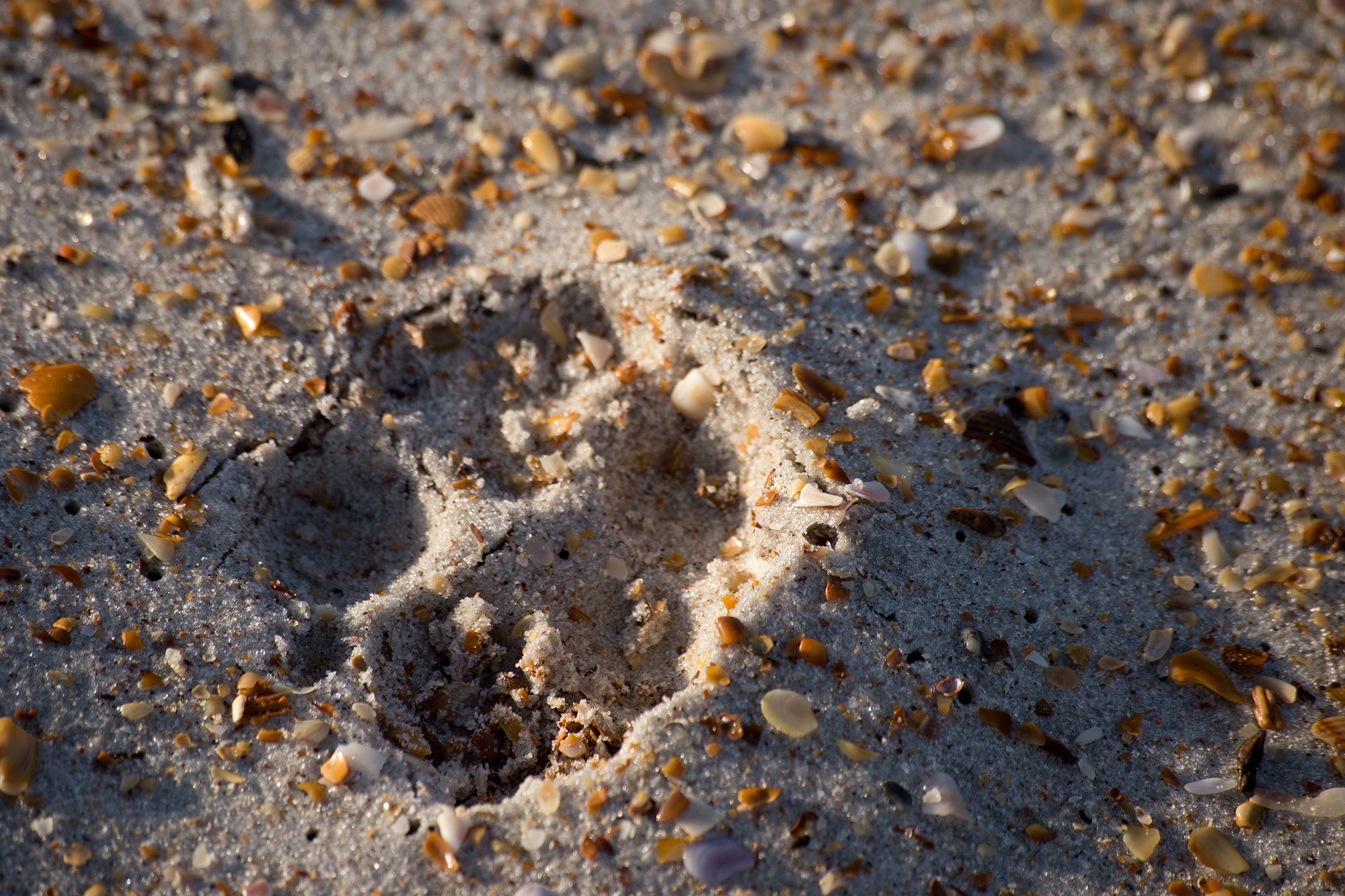 But before we left, I had to get the obligatory "barking" shot for my fans! It's the newest photography craze...started and perpetuated by me!
Enjoy!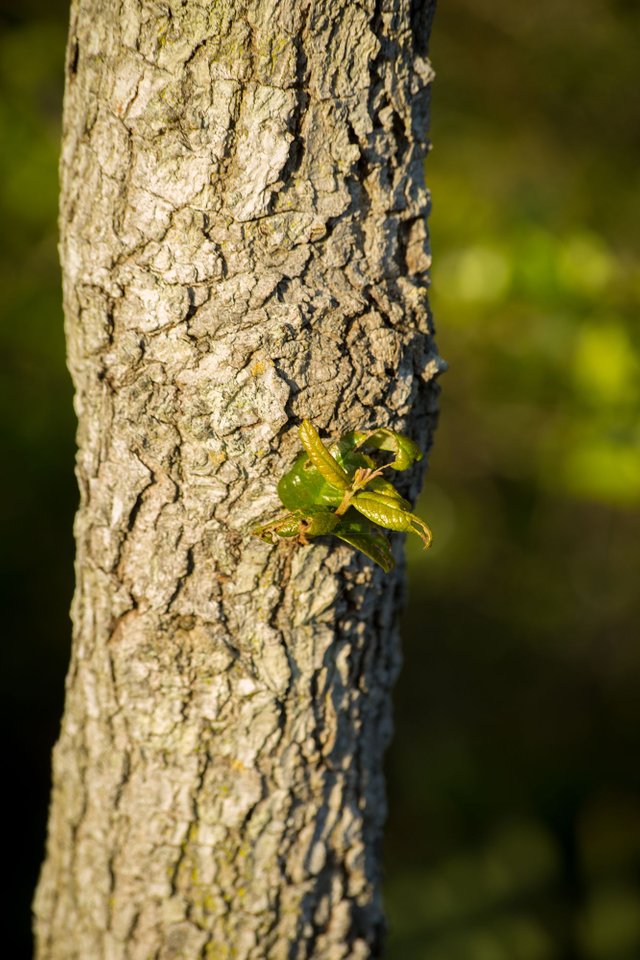 With the hyenas likely on our tail, I risked my life one last time to take a picture of this. I don't know what it is. Probably something poisonous, no doubt. This environment was far too dangerous for an evening stroll.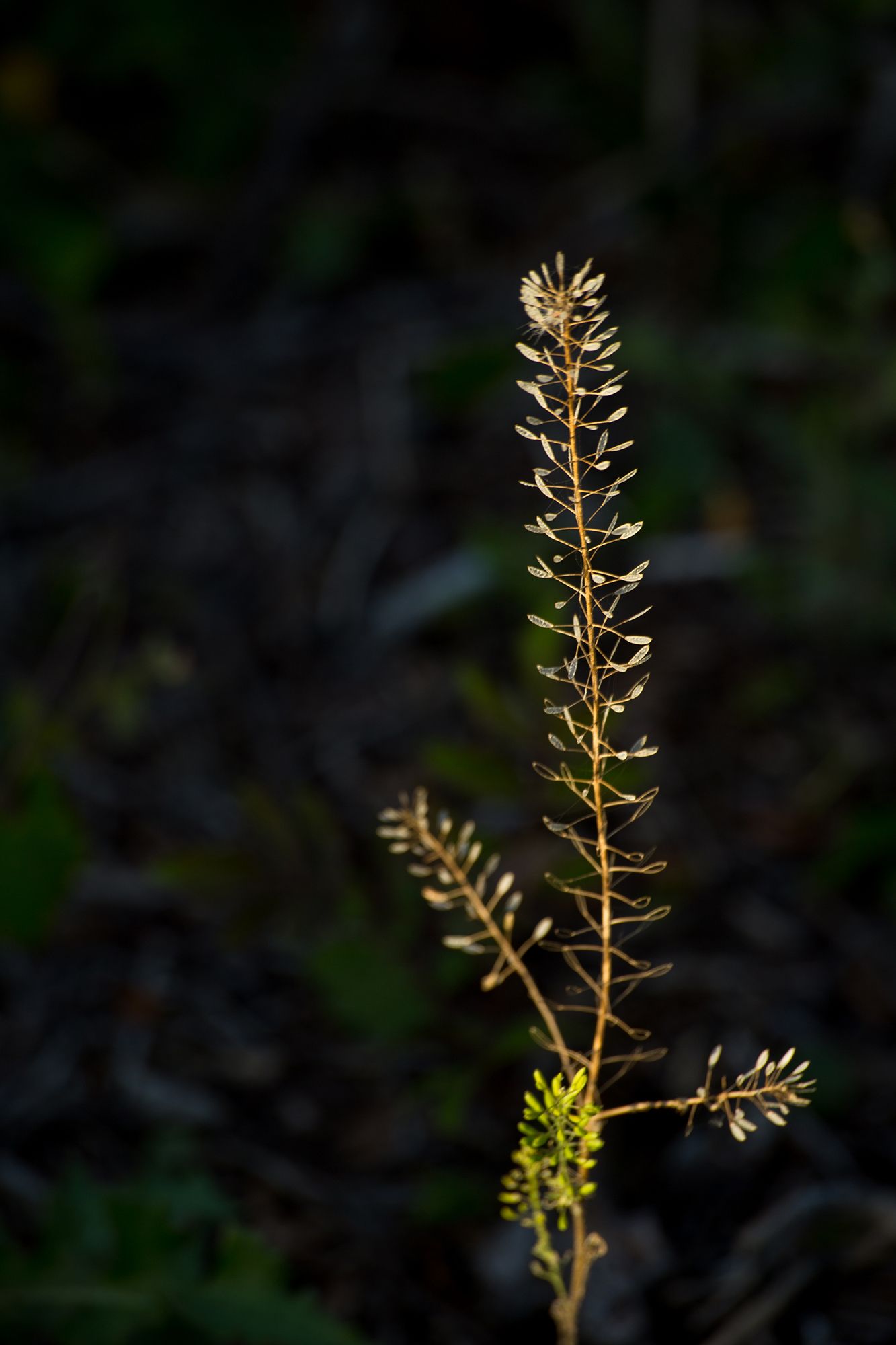 We survived our beach excursion...but barely.
I do it all for you, my loyal followers. And I'll be sure to do it again soon enough. My wife and I just need to work on our sprinting muscles first and maybe bring an extra gun or two, just in case.
Thanks for stopping by!
All photos taken by me with my Canon 6D.
---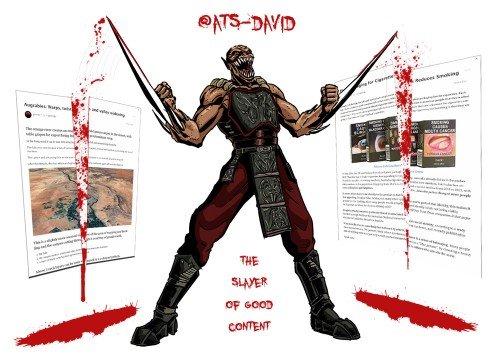 ---
VOTE FOR ME!