Driving along the #16 Yellowhead Hwy on the east side of Saskatchewan I spotted an abandoned church. The grass was mowed recently so I knew someone was still looking after the place. I have a curious love of abandoned places and Ghost Towns. I have always imagined what it must have been like for early homesteaders and pioneers. My partner @merlotmama and I decided to pull over and go exploring. There was a lot to explore and see but we had a limited amount of time, here are some of the highlights.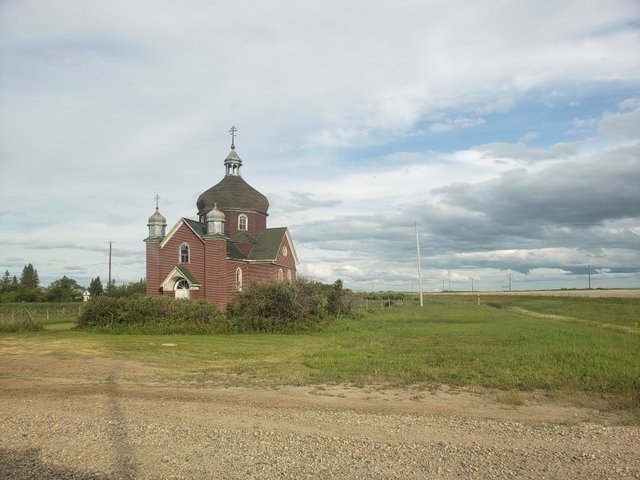 Going into town I noticed the "Town Office" was still in use... Upon a further google investigation the towns last 2 services the RM office and postal service. All other forms of business and commerce has otherwise ceased. Officially the town and surrounding farms has a population less than 20.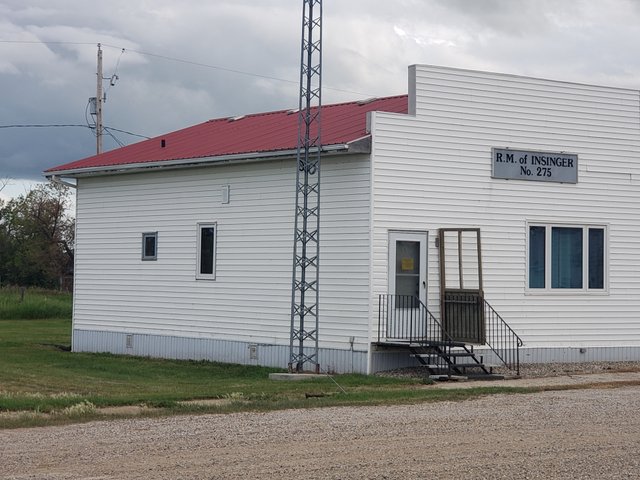 Across from the RM Office there is the remains of a burnt down house. It would appear that it was recent. I couldn't tell if the fire was arson, accidental, lightning or just demolition via controlled burn. As a bricklayer the first thing that drew me to this site was the large masonry/brick chimney. So often when houses burn down or collapse due to age the masonry is all that remains.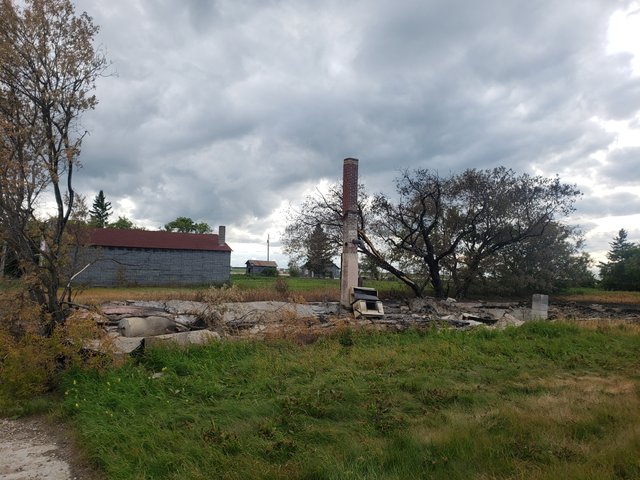 On closer look it occurred to me that most likely if this had been a demo using fire, that someone would have saved the old stove as they fetch a few bucks here and they would have knocked down the old chimney because in it's current state it is a hazard.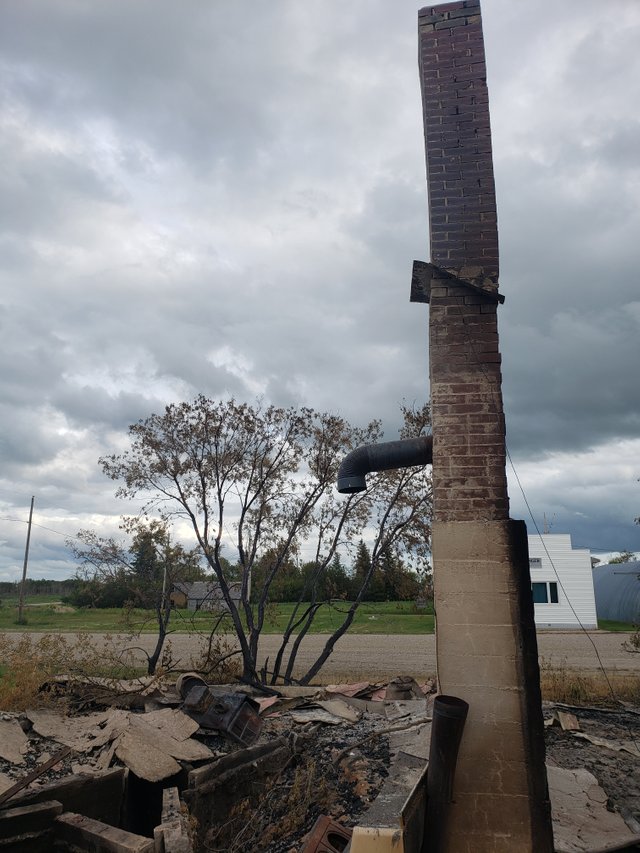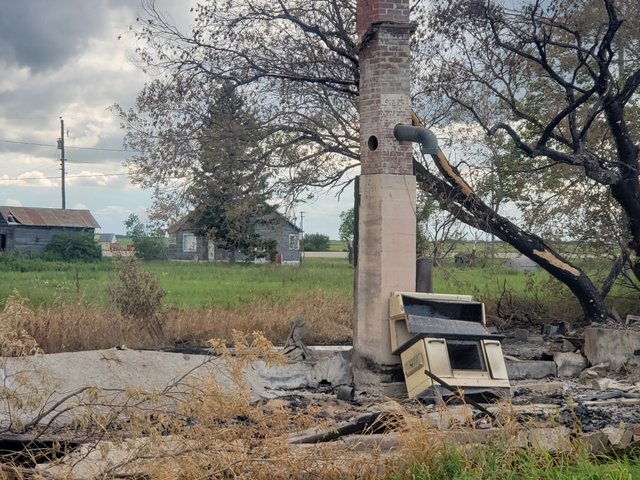 Moving on down the street is an empty building that looks like it was once a commercial building.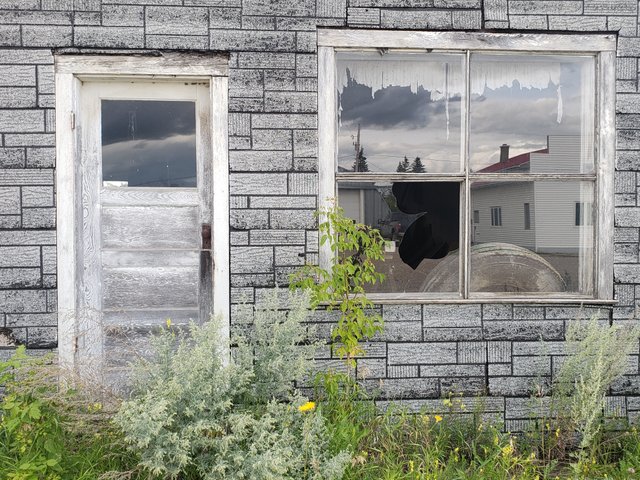 I would imagine in a busier past life of the town, they had running water, I really love the outside light at the top of the building.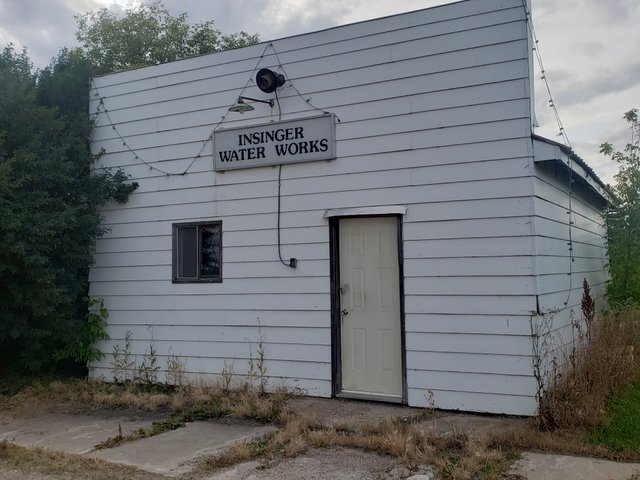 An old house had it's door open in a welcoming way... who had lived here I wondered?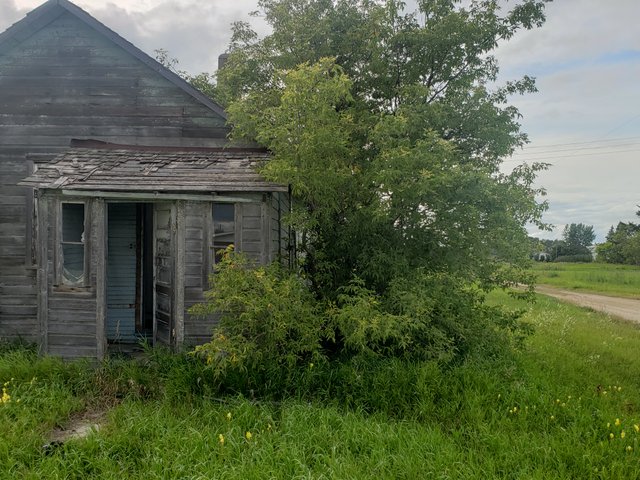 The house was bare except for some old containers, birds nests and a handful of 1940's harlequin romance novels.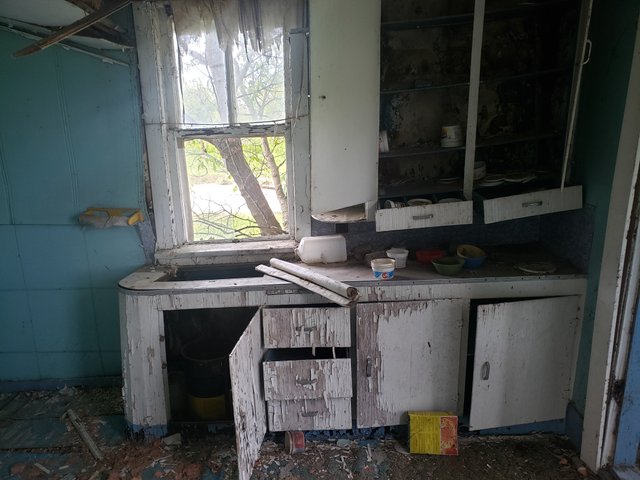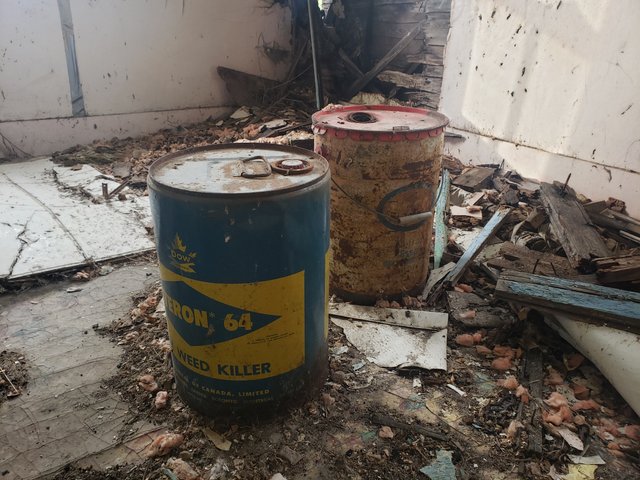 Seeing the novels I imagined a middle aged woman living here reading by her fire.
I moved on to the neighbors house...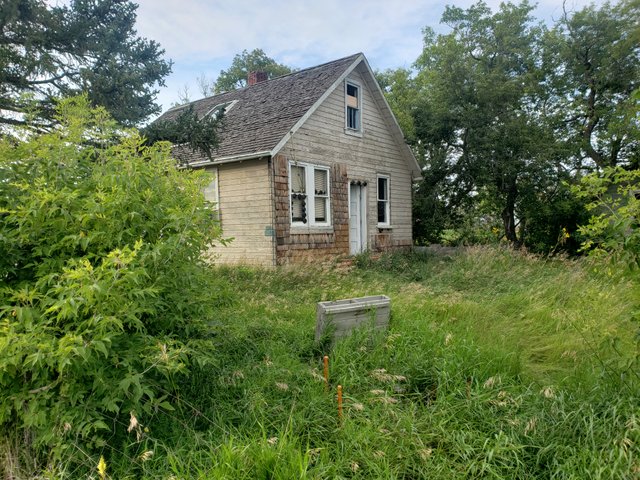 The door was wide open as the previous house... however I noticed a trampled down path in the tall grass and the fence had been pushed down. I zoomed in closer with phone and noticed that around the window someone placed a dozen old solar power lamps, the kind people put out on their lawn. They had been disassembled and placed so at night the light would shine into the house.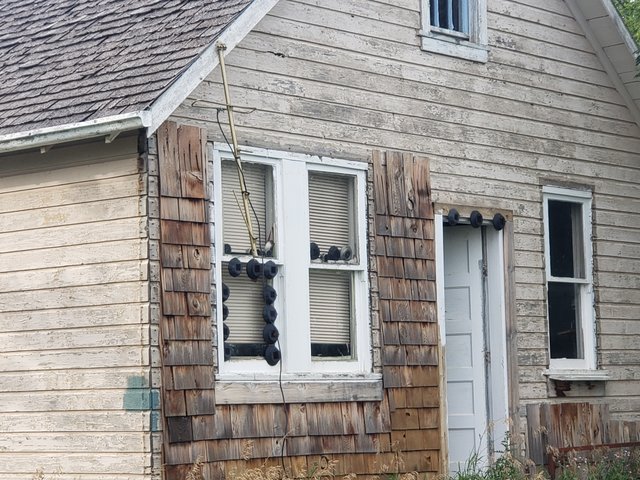 I moved to the side of the house staying on the street to see if there where any other signs of an occupant before entering. I noticed that at some point in time someone cut a hole in the roof and placed a modern pvc window in the upstairs as a makeshift sky light.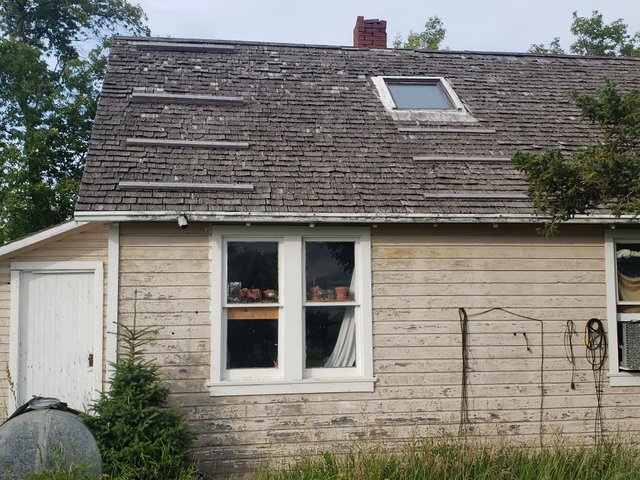 Someone had been using the south window to grow plants recently. The plants had all turned brown and died so I decided I would walk closer to the window and look into the house before entering....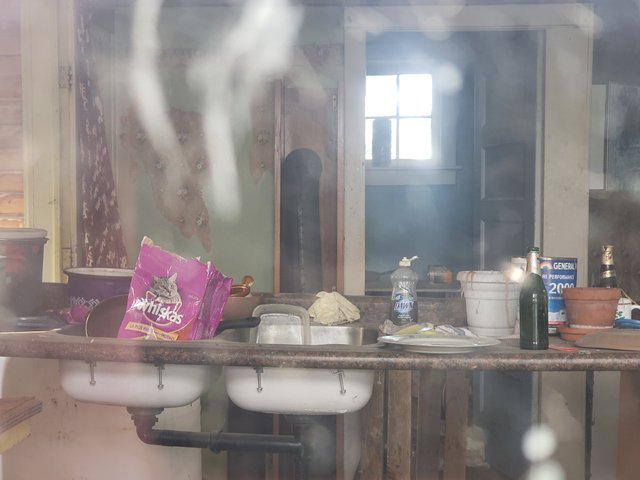 Looking into the window I noticed someone had set up a sink area in the kitchen, it drained into a pail. There was a half full bag of cat food and on the floor a litter box. The litter box had been used but seems like it was being maintained. Not shown in this image was a beer can that looked new and didn't have dust on it. I do not know if the legitimate owner lived in the house as some hermits do or perhaps it was a squatter. Either way I decided to leave without going any further on the yard or house.
I walked around town a bit more and took a few more photos.
If you would like to know more about the history of this town check out:
https://www.ghosttownpix.com/sask/towns/insinger.html
Here is what the burned out building looked like , using street view:
https://www.google.ca/maps/@51.5214244,-103.079604,3a,75y,322.54h,89.78t/data=!3m7!1e1!3m5!1s--nxA8IGP06sfRNwVV1Vvw!2e0!6s%2F%2Fgeo2.ggpht.com%2Fcbk%3Fpanoid%3D--nxA8IGP06sfRNwVV1Vvw%26output%3Dthumbnail%26cb_client%3Dmaps_sv.tactile.gps%26thumb%3D2%26w%3D203%26h%3D100%26yaw%3D200.7739%26pitch%3D0%26thumbfov%3D100!7i13312!8i6656
I love exploring ghost town and I would say the biggest reason is this book:
"Ghost towns of Canada" By Ron Brown Published in 1987. I asked my mom to buy it for me when I was 6 and spent hours looking at the photos.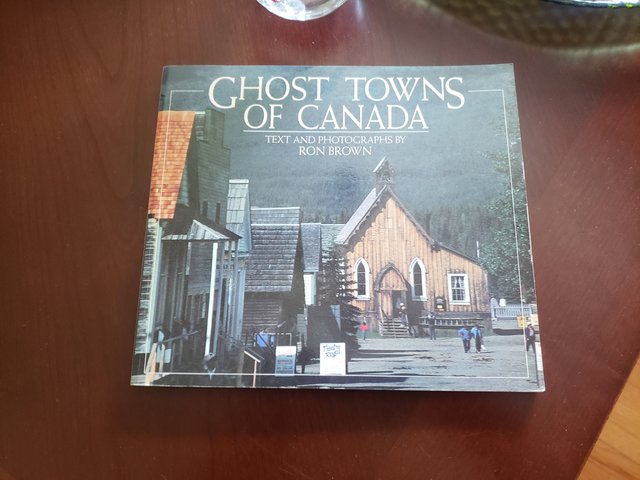 Remember when exploring stay safe and try no to disturb anything :-)
Here are some other photos I took: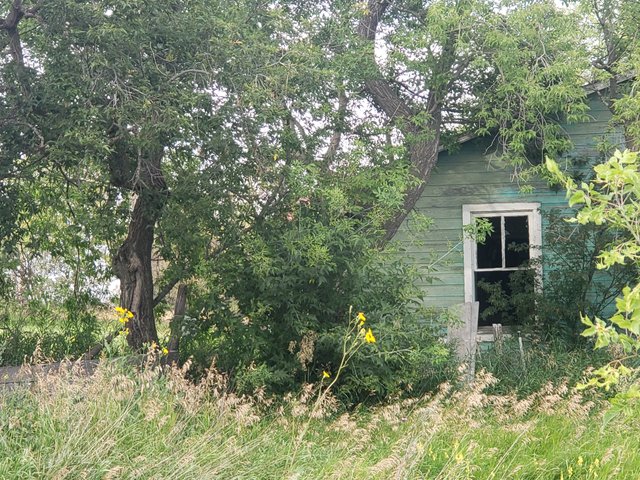 The "Newer" beer can: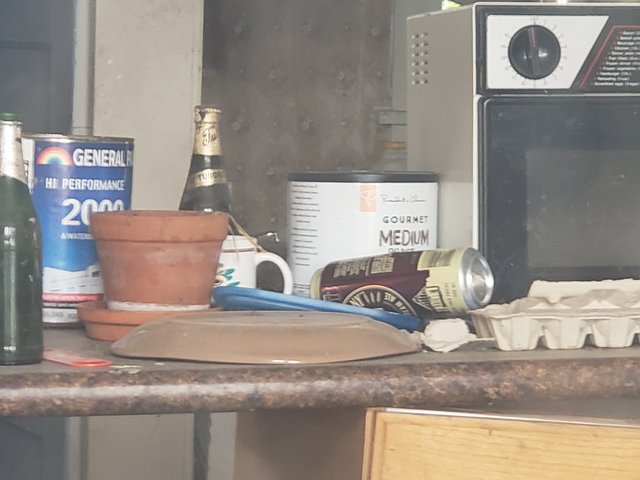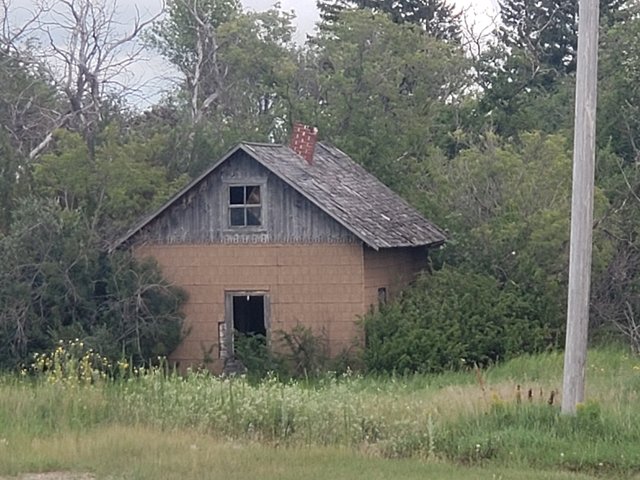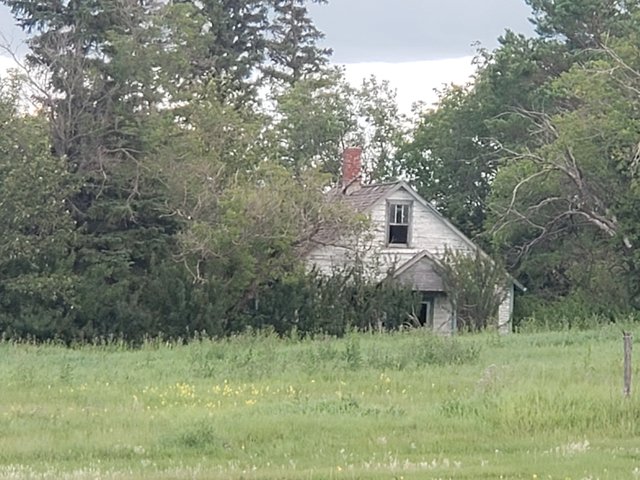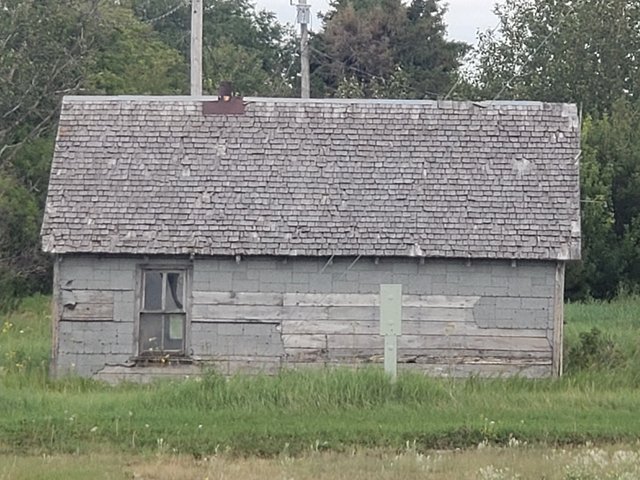 An unusually small "Cellar" or or large pit which is located under the bedroom separate from the much larger cellar under the front of the house. I found it odd and don't know what it would have been used for.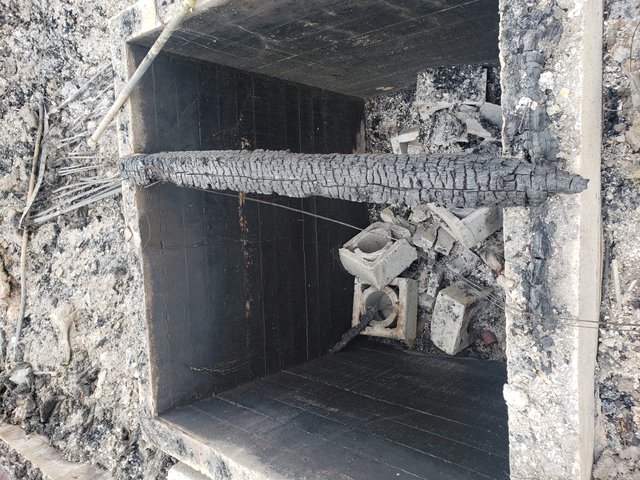 Thanks for checking out my trip to Insinger Sask. If you have any questions or thought please feel free to comment :-)