---
Let The World Decide
---
Whilst beginning the long task of reorganising my photos, I came across this photo of a piece of art I made some time back. (Sadly, I have yet to find a backup of the original file.)
I made it for myself because I was feeling nervous about showing my art in public.
Since art is such a subjective experience I decided that I might as well get over my nerves and move on. I knew that sometimes I don't like something I create but it sells anyway and vice versa.
No point in trying to second guess the market so "put it out and let the world decide".
---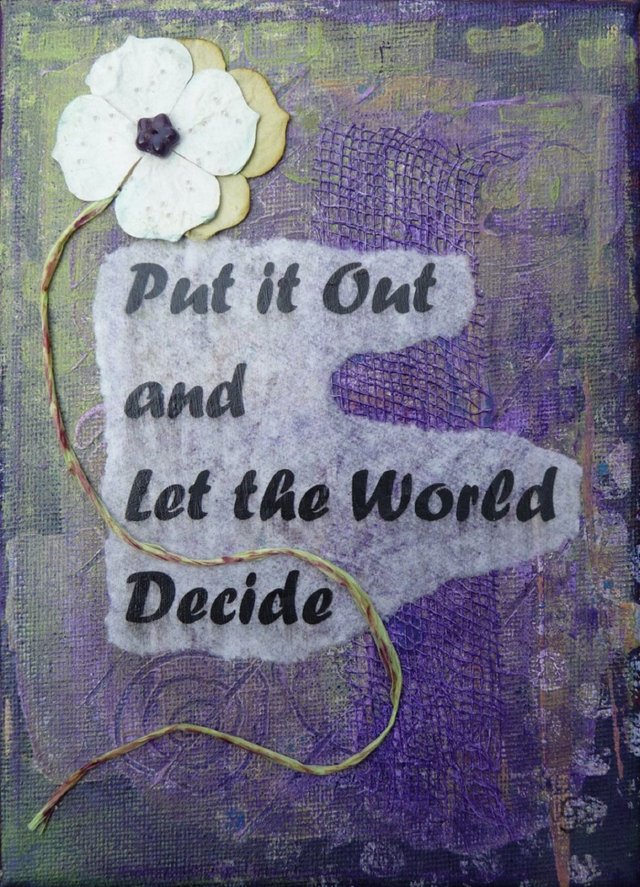 Previously posted on the account @gillianpearce
~ ~ ~ ~ ~ ~
Like Something Your See Here?
Most art posted is for sale - crypto or fiat.
Please leave a message here or on Discord if you would like to know more.