On the 5th of November there is a bonfire night in London. It's some historical thing about some guy and his unsuccessful attempt to blow up the Parlament or something. With an intention of photographing the fireworks display on that night, with pack of friends, we went to Victoria Park to watch the show. I didn't realize however, that Jedis live among us :) They appeared as kids and started THEIR light show! I could only witness in awe and click that camera button. Here are the results.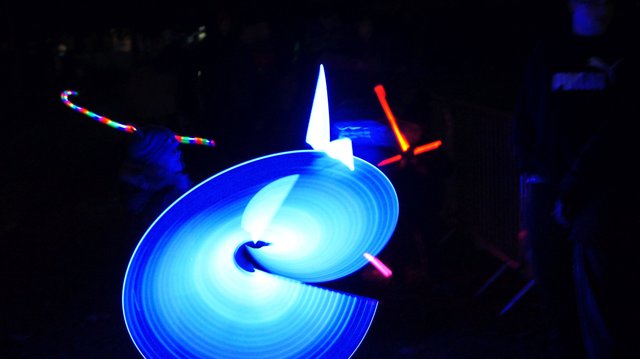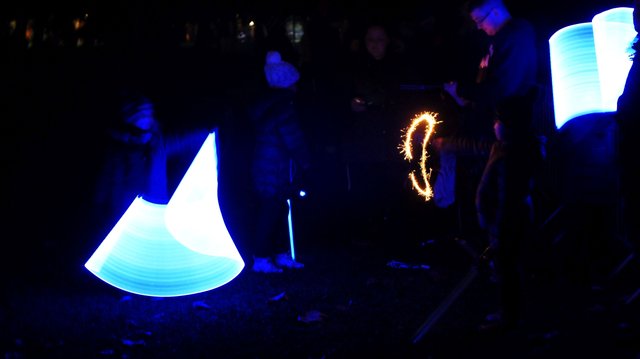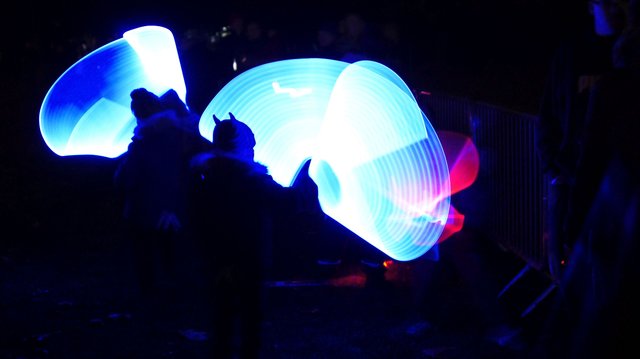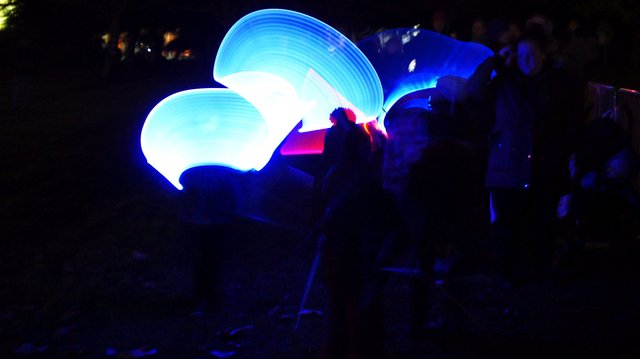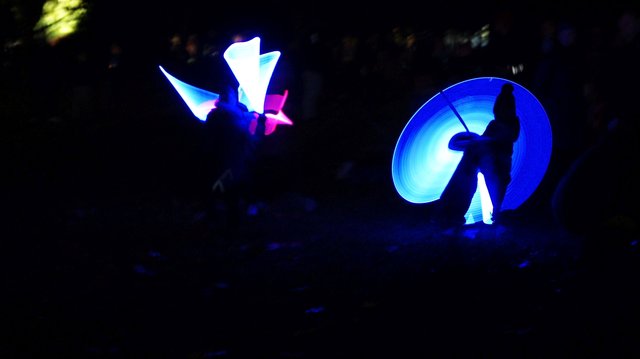 It almost looked like some cryptic language letters!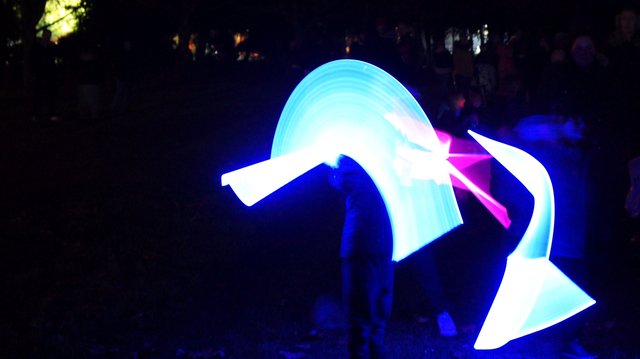 And that's a light writing on the wall!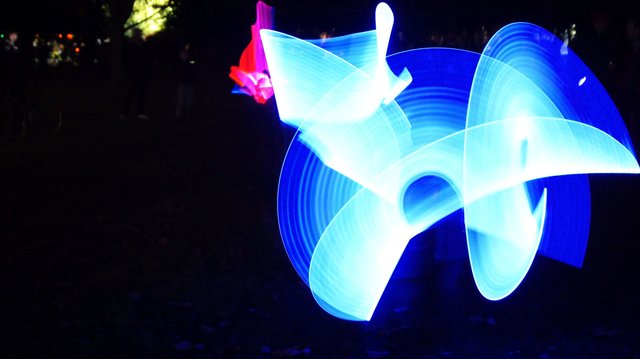 There are some colors of that light magic: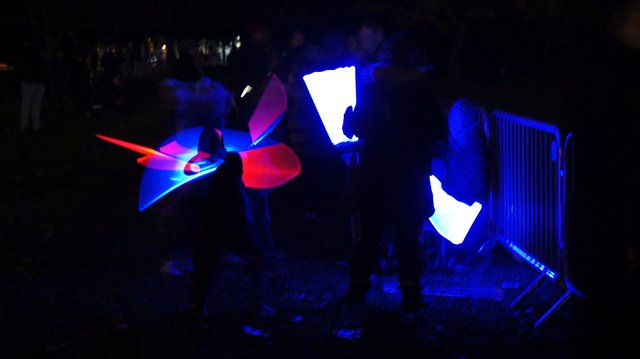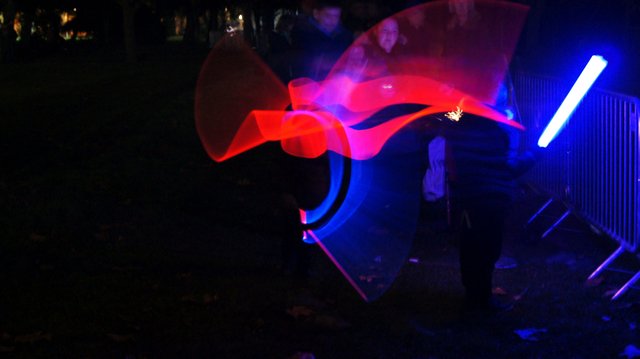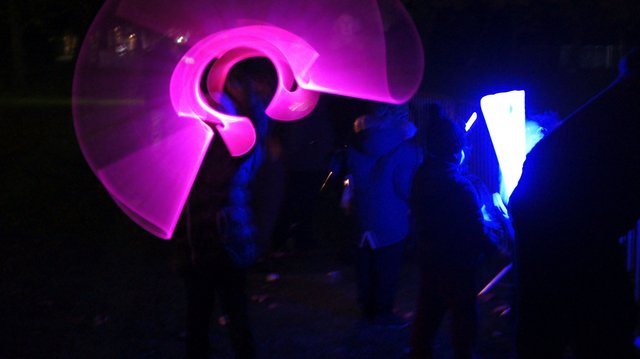 That just made my day totally!
And, oh - the fireworks: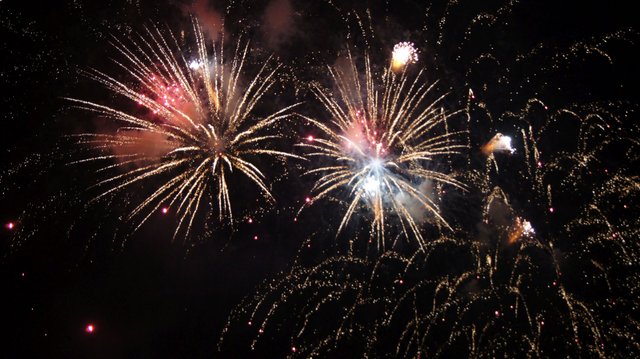 But that's a story for another time :)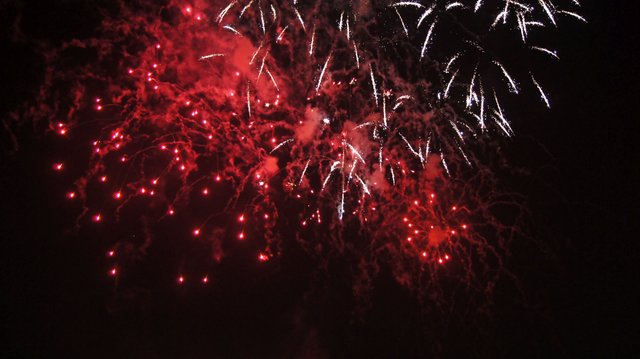 Camera: Sony SLT A-33.
Contest link: https://steemit.com/photography/@timsaid/mypictureday-challenge-round-36-winners-announcement-round-35
If you like the content - upvote and resteem.
Till the next time!