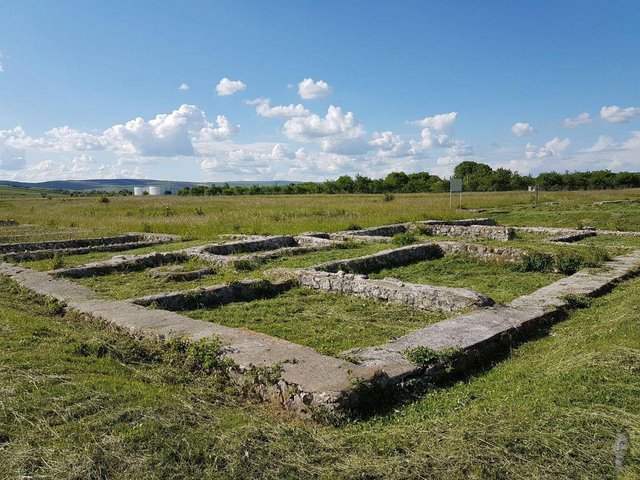 Turda, Romania, is a great place to visit is you are interested in seeing a Roman Castrum and it's free to visit at any time. The Roman castrum Potaissa , belonged to Macedonian 5 Legion, and was built in the year 168. 
 The building of the command staff, Prinicpia, is located at the intersection of the two main roads of the Castrum: Via Principalis and Via Praetoria.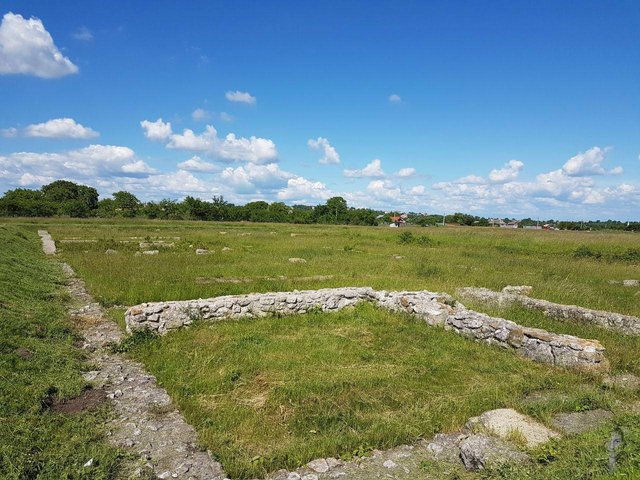 It is the largest Roman edifice found in the province of Dacia and one of the largest military headquarters buildings in the Roman Empire. The Principia has a rectangular shape (125 x 72) and covers an area of 0,89 hectars. 
The entrance into the Principia was through a monumental triumphal arch, with three passageways.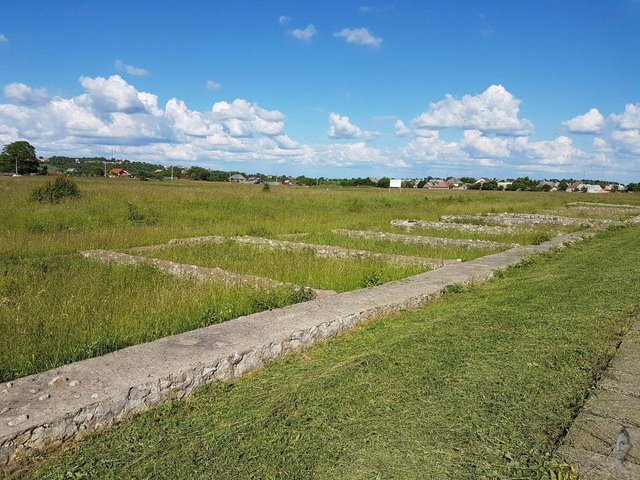 There were 14 rooms displayed on each side and they provided storage room for the weaponry. The rooms flanking the entrance were used as offices, as well as storage rooms for the amphorae containing import oil.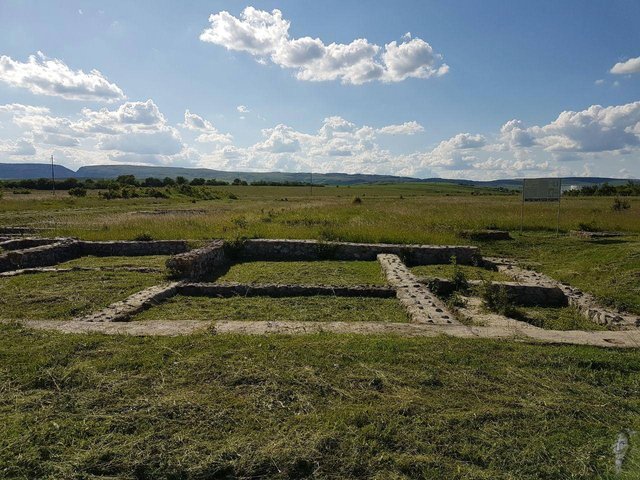 A basilica was located in the western part of the Principia. The entire complex closed off in the west with a suite of rooms. The fortress shrine and repository of the legionary standards stood in the middle of the Principia. 
The basement of the shrine held the treasury room, aerarium, where the Roman soldiers would deposit their pay.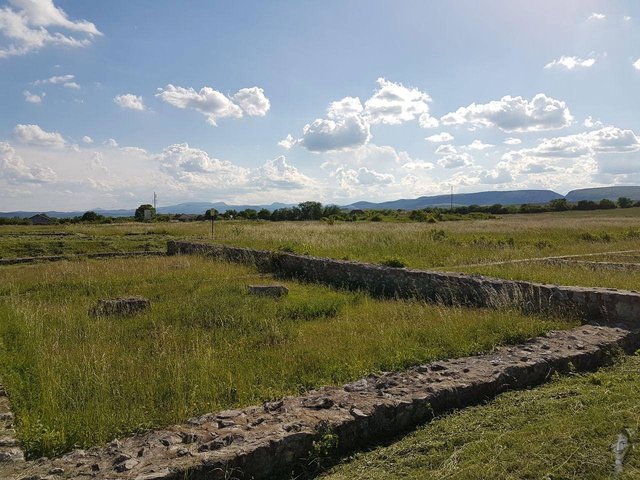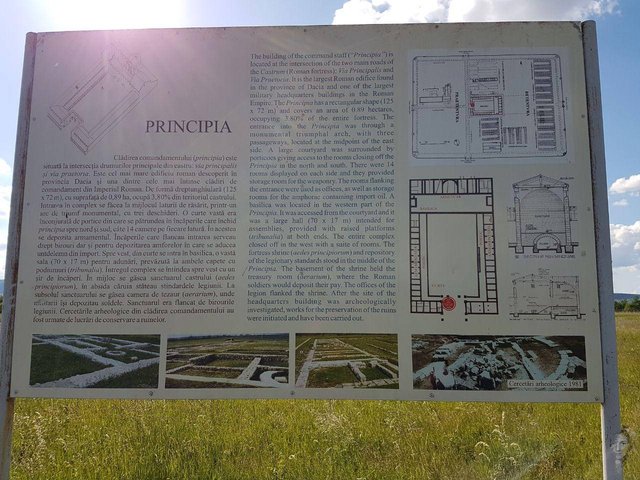 Stay tuned for part two of this exploration into the world of a Roman Castrum !