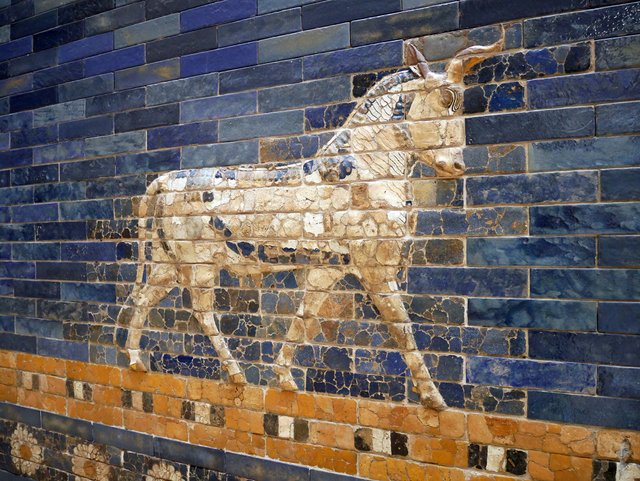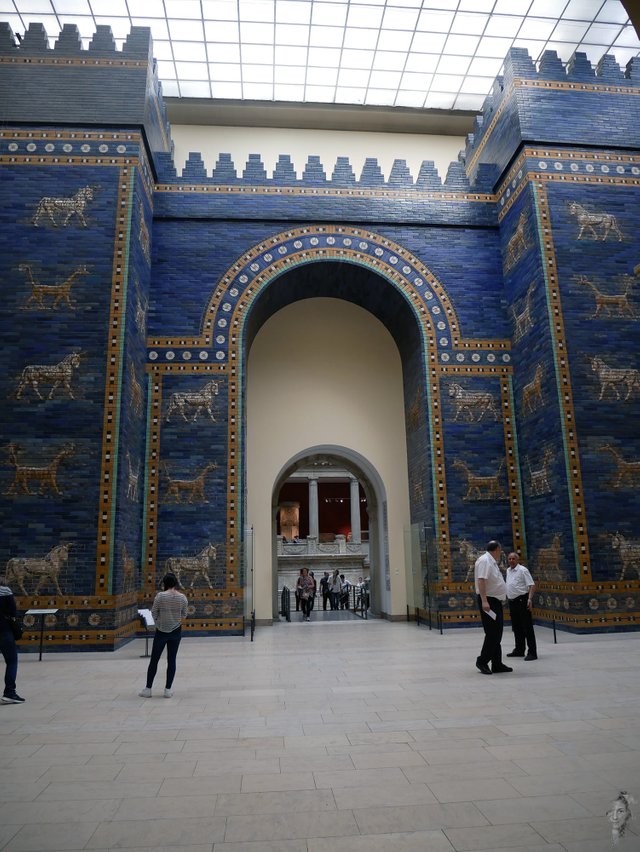 This gate was uncovered during 1899-1917 at Babylon; it was situated in the northern city wall and was named after the goddess Ishtar.The gate is decorated with bulls, dragons and a mythical animal(seen on the second row from the floor); the animal has the head and body of a snake, the front legs of a lion and the back legs of a bird; and let's not forget the scorpion sting in the tail.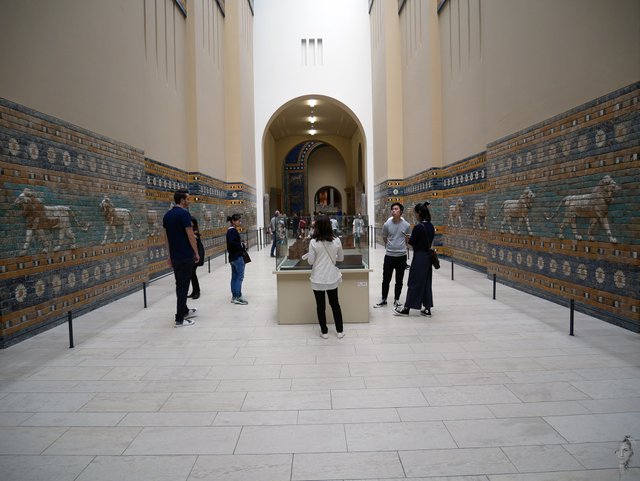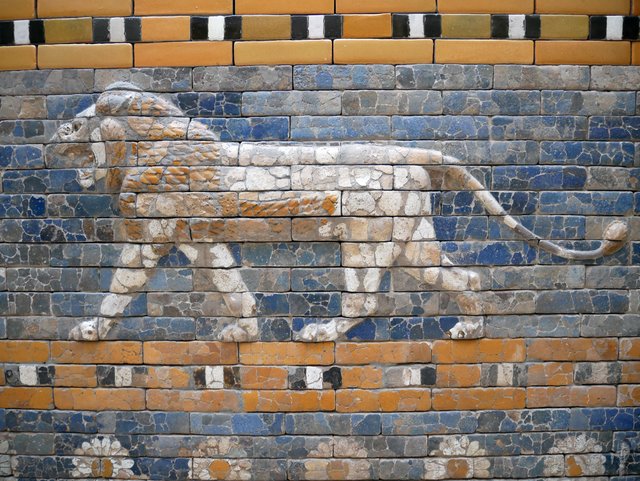 Mesopotamian lion
  All photos are mine, taken with Panasonic Lumix GX80, 1232 lens, at The Pergamon Museum which is situated on the Museum Island in Berlin.
If you want to see photos from East Side Gallery go here.