IR Photography: Guinness is (somewhat) IR transparent?!
So anyone who has ever held or seen a pint of Guinness will know that it is a dark, opaque beer. Light absolutely does not penetrate through it. Well, visible light at least...
Here we have a couple of photos taken using a camera that only sees IR light, showing that IR light passes rather freely through a pint of Guinness.
For these I disabled greyscaling, as I was experimenting with the super bizarre "red light" effects that often show up when doing photography using an IR-only filter. I also did no editing or alterations to the photos, these are directly off my SD card as usual.
The first one is a photo of me, taken through a full pint. There is some optical distortion, however you can fairly well make out that there is a person on the other side of the glass. This shot was taken in daylight.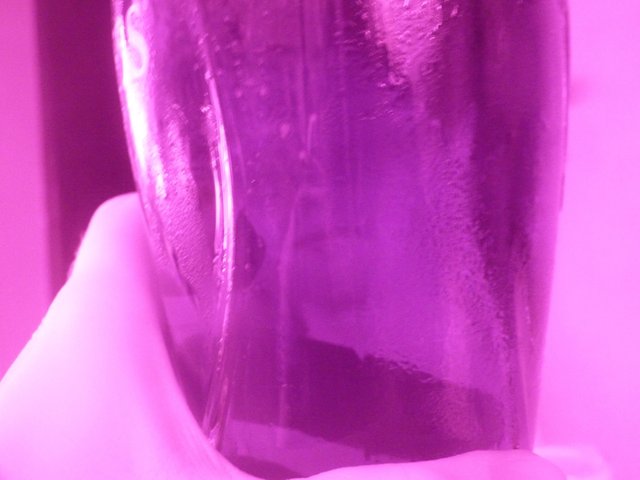 The second photo was taken inside the bar, a place with very dim (dark) lighting, with a candle behind the glass, and my hand between the candle and the glass. The candle is a very good source of IR light. You can clearly make out that there are some fingers (i.e. my hand) between the glass and the light source.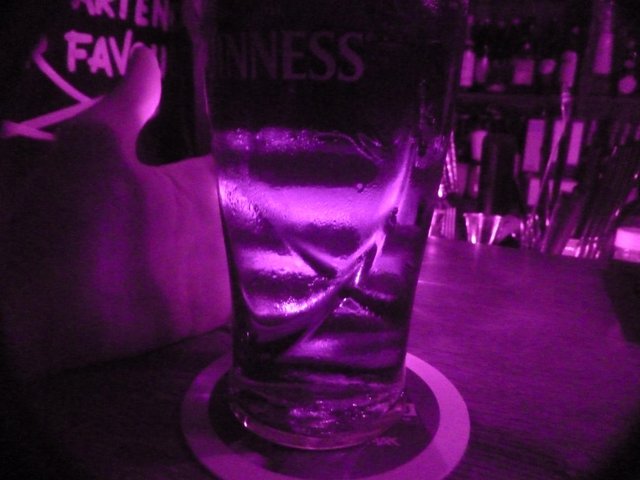 So, Guinness allows IR light to pass through, but does not permit visible light through, which is why it looks dark black to a person, but clear to an IR camera! This concludes todays science lesson!
Photos were taken using the DMC-TZ10 camera, as with all my other shots to date.
If you liked this, let me know! If you have any other beer, or whatever, you would like me to try shoot photos through, also let me know and I'll give it a shot!