B&W Photo Contest - Animals - Charlize
The essence of a cat can be captured by B&W photography
Greetings photography lovers! This is my entry for the #bwphotocontest
This week's theme is animals.
A living organism that feeds on organic matter, typically having specialized sense organs and nervous system and able to respond rapidly to stimuli.
The cats have developed great skills during their evolution. Their night vision is extremely good. The ears of cats especially sensitive to high-frequency sounds. Cats also have a highly developed sense of smell, allowing the animal to "taste" the air. Their possess highly sensitive whiskers set deep within the skin, which provide the cat with sensory information about the slightest air movement around it. Amazing, isn't?
My cat Charlize definitely has her character and soul. And not every lens can capture it. I've made many portraits of her, but this one I love most of all.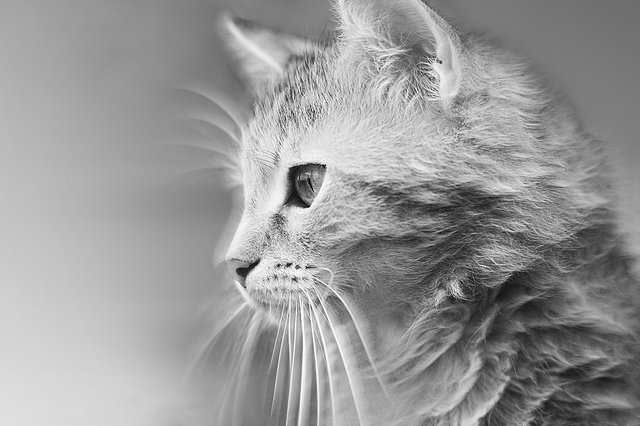 zoom in

So soft and fluffy!
Cute and gorgeous!
Lovely and elegant!
This portrait express motion and stillness at the same time.
It express the very essence of Charlize.
---
Camera: Canon EOS 5D
Lens: Ultra-Micro-Nikkor 125mm F2.8
---
---
For more Charlize photos, please check "Charlize Album on flickr".