@Art-Venture Photography contest: "TWO: TWINGS" ~ Entry Post
I was enjoying myself driving around and walking around town looking for an idea to participate in this contest today. In fact, I was roaming around Kuala Lumpur City looking for "Two Twings". The task is to capture a photo of two things like two flowers or two animals looking alike. It's good exercise and just loved this activity. I can't find anything interesting from morning till afternoon that I feel meet the criteria but I was so lucky to have seen these plants while driving by the 'Istana Budaya' building. So I parked my car and started walking towards the plant. This place was so breezy, the wind brushing against my face gently so refreshing. It made me felt so relaxed and I enjoyed the environment while taking the photo. What a nice place for these plants to grow, that's why they looked so healthy and green. I hope this submission is good enough and acceptable. Have fun everyone! would be fun to see what you could find doing this assignment! Cheers, ainie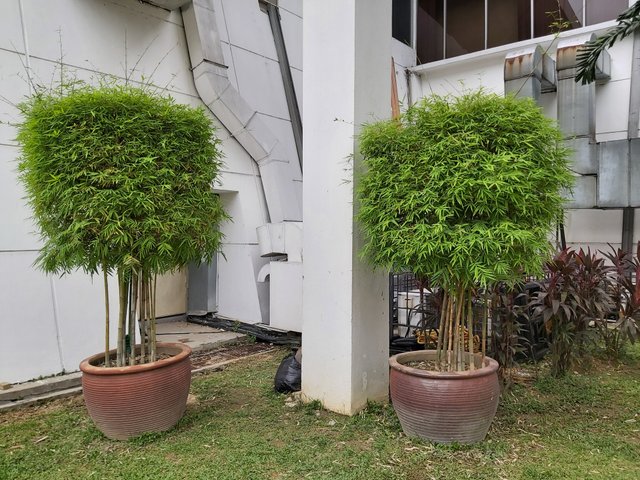 ---
This is a submission for "@Art-Venture Photography contest: TWO: TWINGS". Thank you @Art-Venture for organizing such a wonderful contest, visit this link below for more details:
---
If you are a fan of contests, you can also join some contests below and do have fun with your submissions.
---
That's all for now, wishing you a #BeautifulDay #LifeIsBeautiful
Take care and Stay Blessed!
Yours truly,