Sunrise... sunset....
In this case, these are all sunsets! The first three are all actually on the same evening, believe it or not!
Taken these three years ago almost to the date... that is, 31 October 2016; the last shot is from 12 Oct 2016
I normally like checking back close to a similar date but several years ago, somehow it has some relevance...
Happy Sunday, one and all!
Have a good day...

To all Hindu friends celebrating,
Happy Deepavali!
~ ✨ May your homes light up with the joy of Deepavali... ✨ ~
---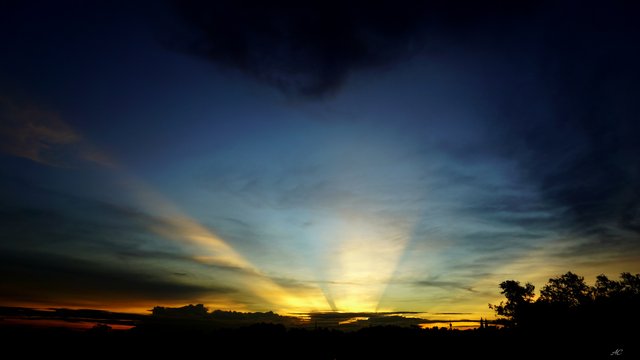 How appropriate... for the Festival of Lights...
I found this scene with almost golden rays against the cool blue sky...
As someone said recently...
Warmth of golden hour meet cool of blue hour
---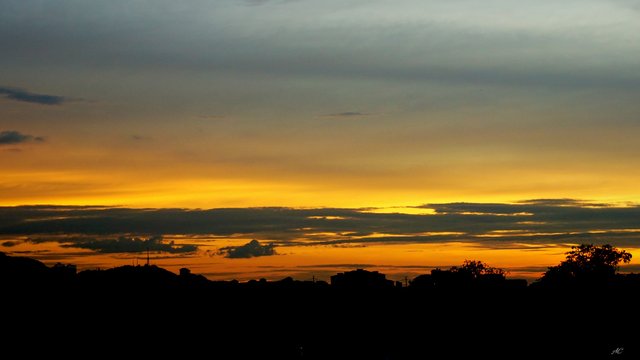 Hah! Another of my tequila sunsets...
That's what I always think of when sunsets like this happen
Orange yellow greeny-blue... kinda...
---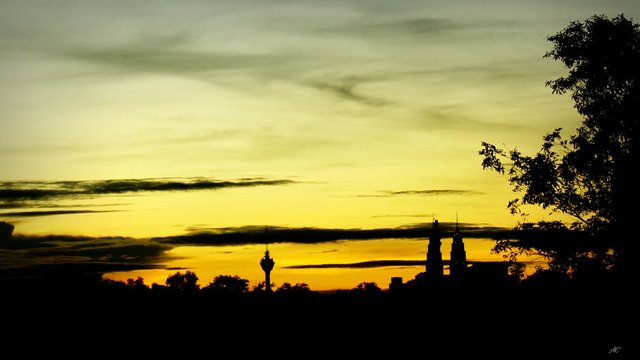 City skyline and tree silhouettes
Against a bright sky!
Yellow in this instance...
---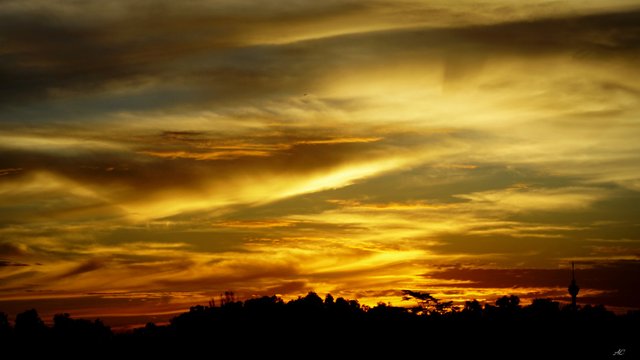 And now, one more for the road... a final one
A turbulent, drama-filled sky
Of clouds, that is...
lighted up by the last rays of the evening's sun
Almost fiery, almost like waves
---
Captured with SONY A5100 | © image & text original content | click image for fullscreen view
---
---



I'm with QURATOR... Are you?

Vote for Qurator as a Steemit Witness
via steemit.com or steemconnect