@abh12345 Illustrated
A selection of sporting / activity related photos captured with old cameras and vhs tapes.
Yes, there is not one high quality photo in this post, but the images within I will cherish forever.
---
Football
My first love, although being in the goal as shown below was never a love of mine. I guess it was my turn to stand on one leg with an orange ball.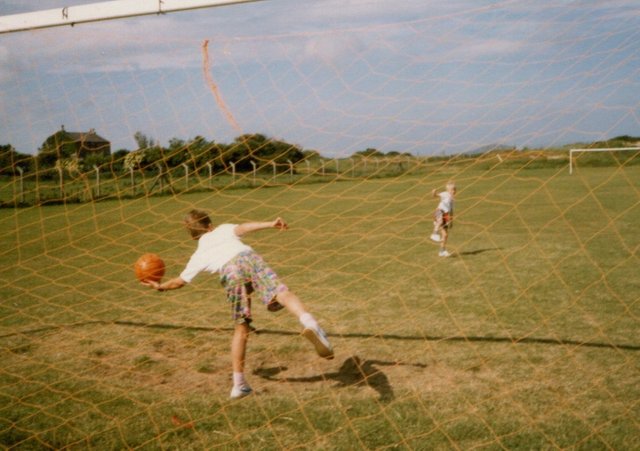 Flaired jeans and a parker coat, this must be circa 1985 and our old back garden. Home of many dribble along that ridge that kept the ball in line.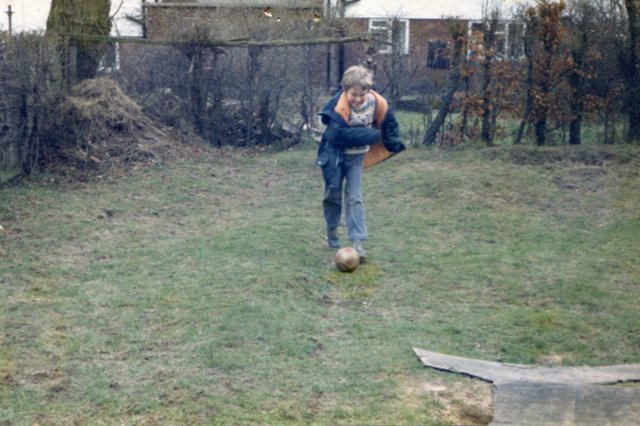 ---
Pool
Indoors, outdoors, or somewhere in-between. If there's a pool table around my pound (or peseta) will be down and I'm looking for a game.
Nice England Shellsuit here - I think it was the full kit and so I'm glad the table is hiding half.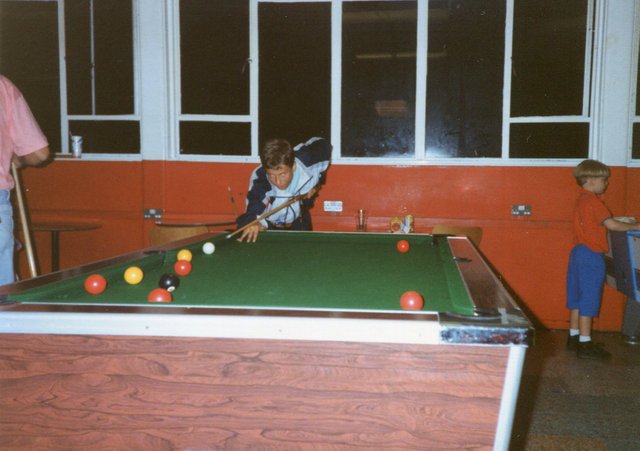 Always use a visor when playing Pool outdoors.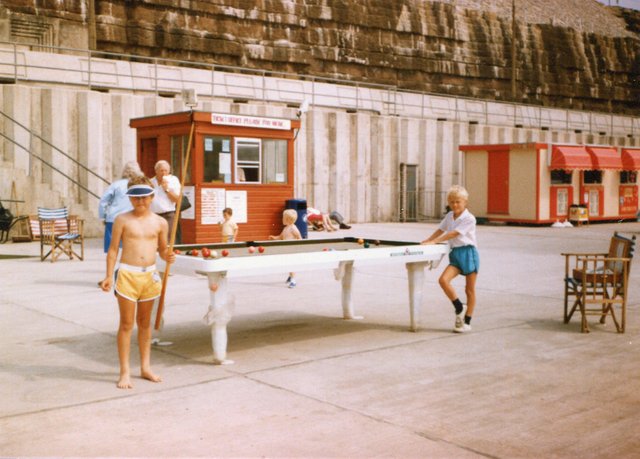 First lads holiday, 17 I think. Looks like the yellow is going to miss.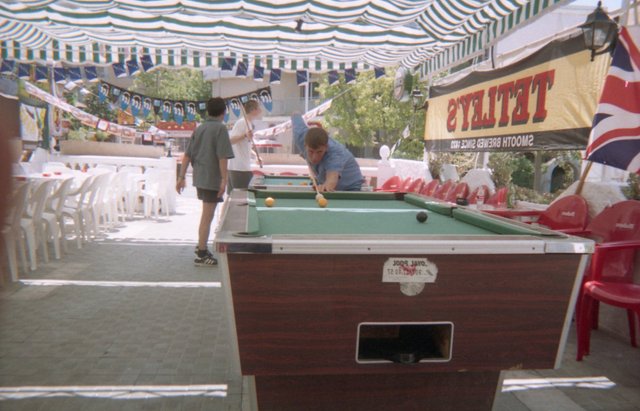 ---
Cycling
Ahh, the 'Super Tough Raleigh Burner' BMX: I loved that bike. I upgraded to the gold one a year or two later and have just checked the price on ebay. Damnnnn.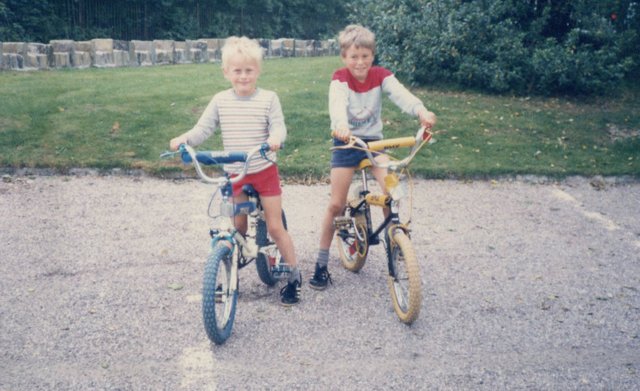 ---
Equestrian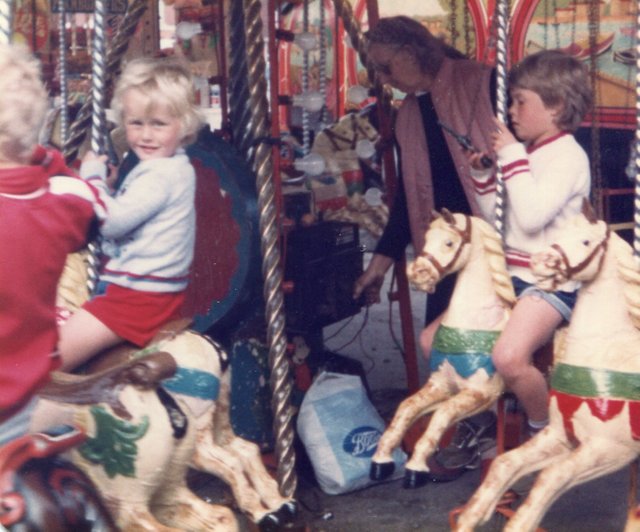 No idea what i'm holding onto there,and this is a better shot of my brother than I.
---
Water Sports
Inflatable bed (and it was my bed for this holiday) surfing: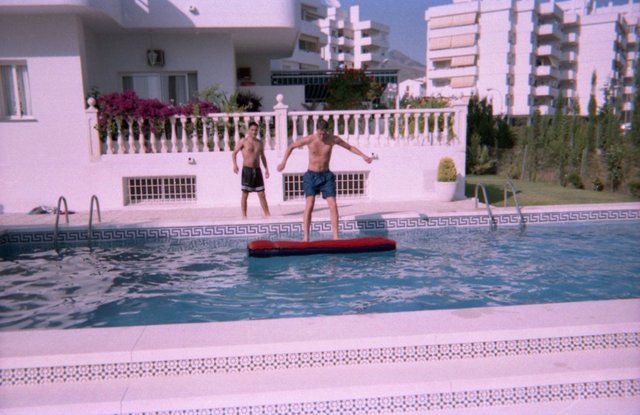 See mother, me and my brother can play nicely together sometimes :P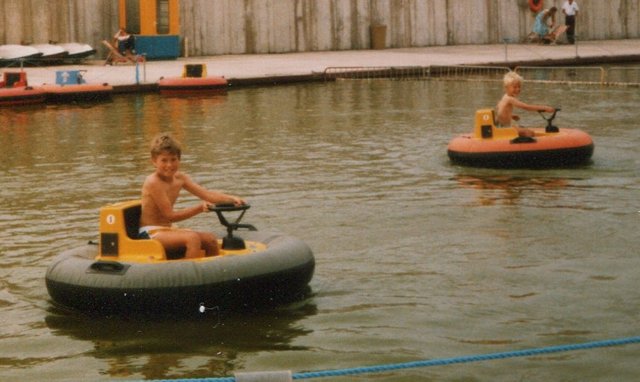 Taken in New Zealand just before going down into a cave on an inflatable ring.......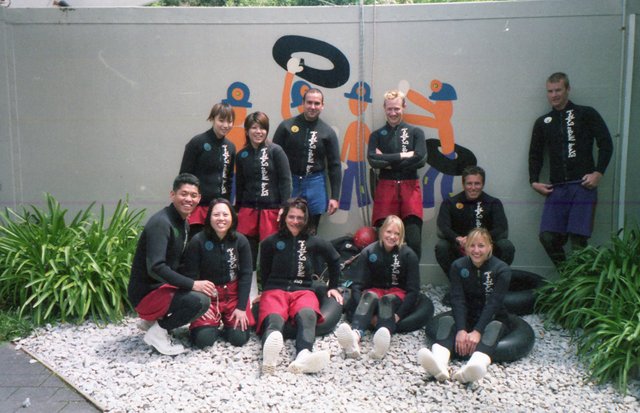 ---
Athletics
The 42 metre sprint - Rob C. next to me looks a bit worried, right?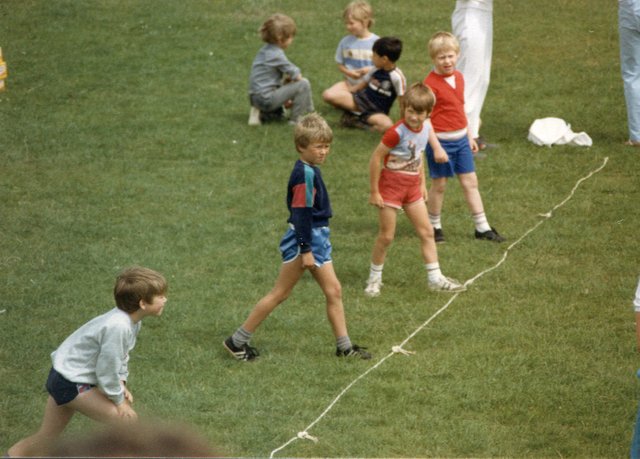 I think I lost the sprint but won the big event of the day: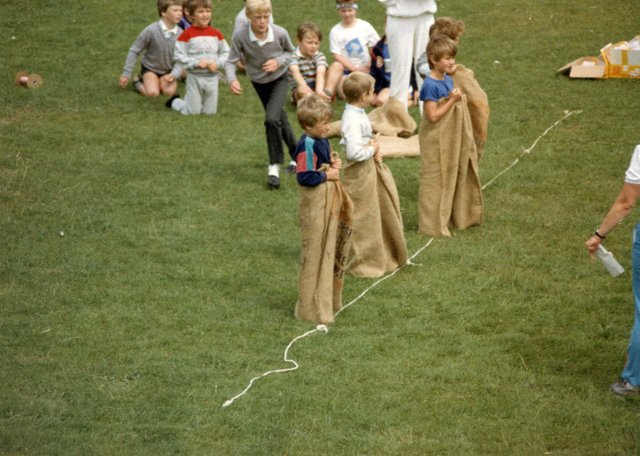 ---
Motor Racing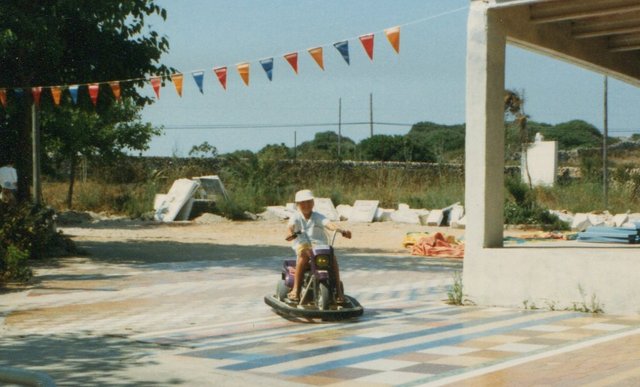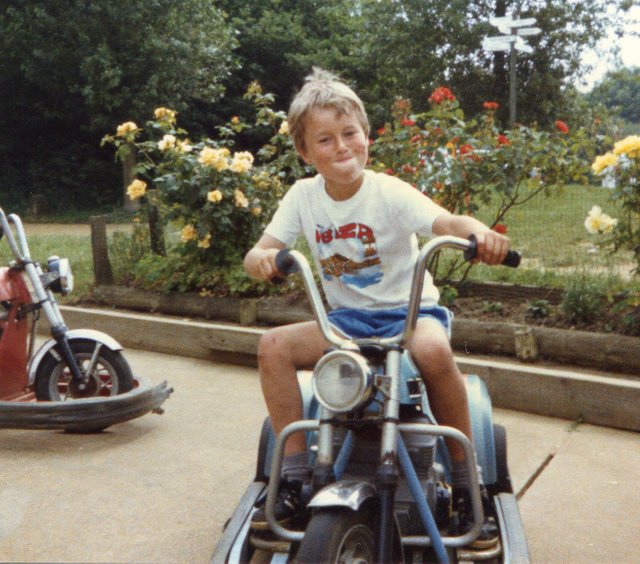 A smile only a mother could love :)
---
Altitude Sports
'Climb up this pole and jump for the swing so I can take a photo', she said: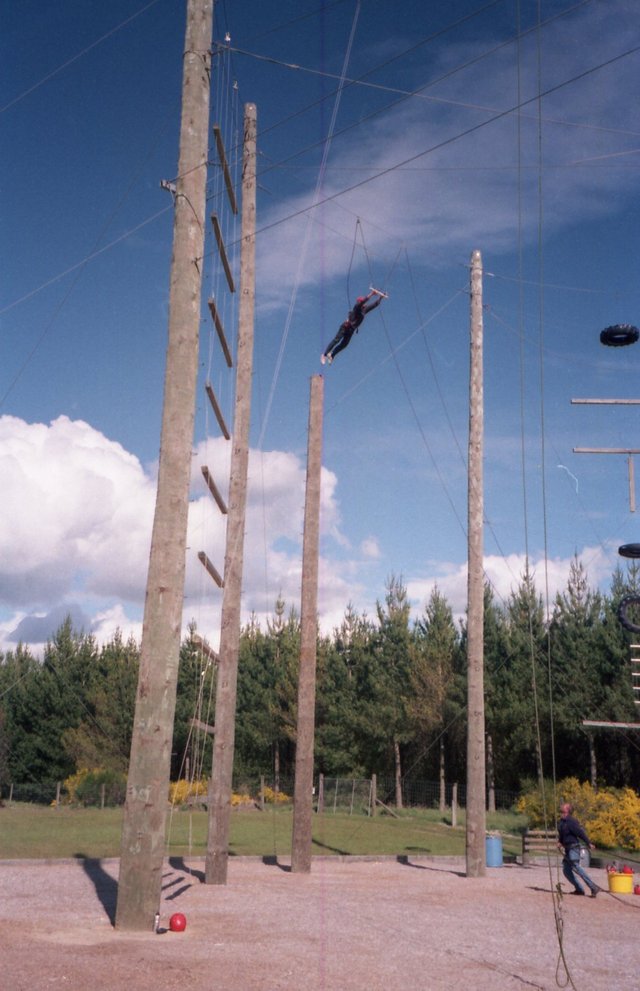 'Jump out towards those snowy mountains', he said: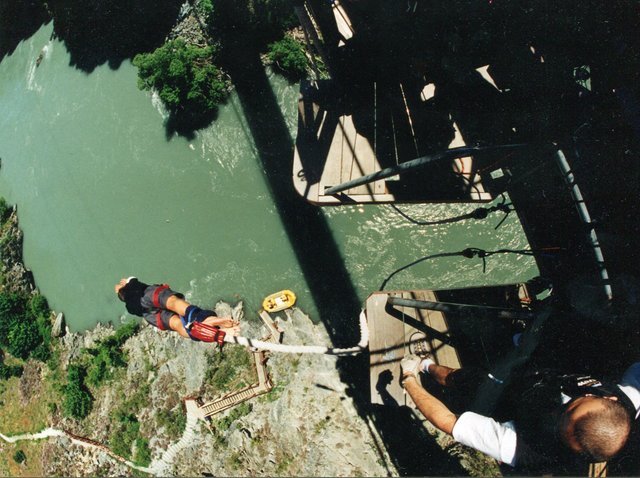 I look a bit sheepish on this one. Probably because in twenty minutes I'll be jumping out of what i'm standing in front of.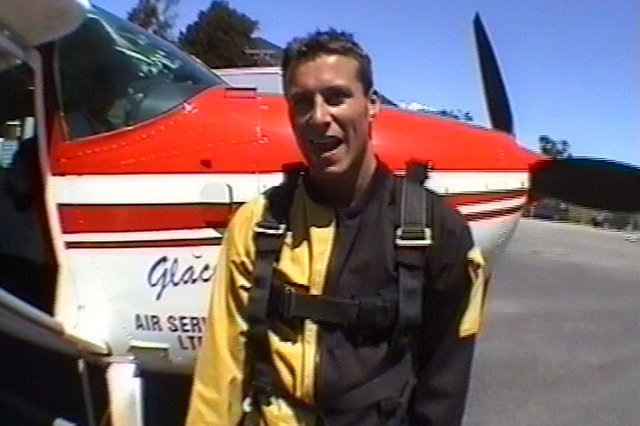 Proof of sorts, you can tell its me from the dimples :P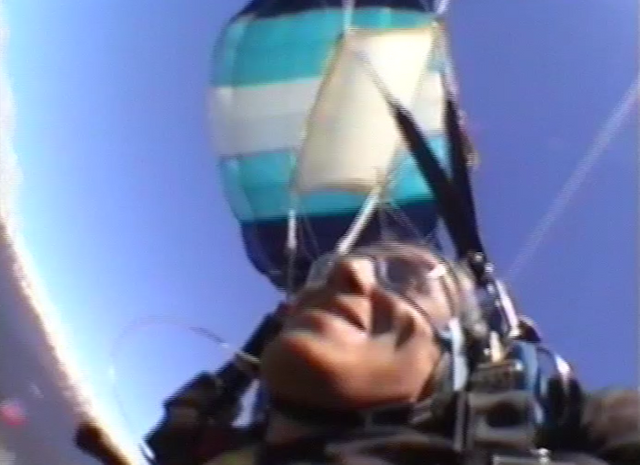 ---
I know some don't like sharing themselves too much on Steem and that's cool, but I do appreciate posts that discuss and present your life, past, present, and future.
Cheers
Asher