When we talk about street photography, we talk about a chance that we find in our surroundings. A chance to shoot people who are having such an activity or anything that relates to their daily life on the street. Perhaps, that is the reason why we are so attracted to street photography. Unlike, narrative picture takers, who want to recount the detail story of the subjects and places that they shoot which is then used for news productions, street photographic artists take photos of the moment that exist in public space or in the melting spot.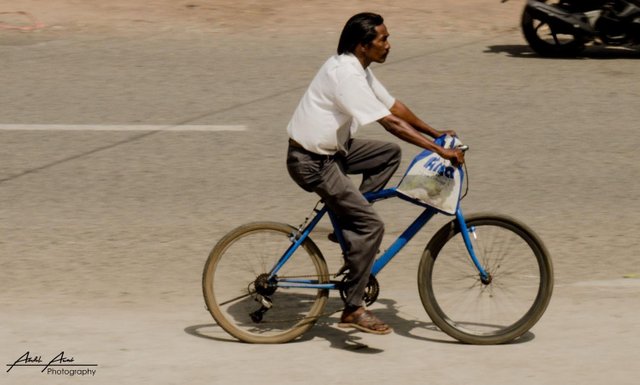 Based on the interesting fact on the street, the street photographer usually shoots the subject through the moment, I mean a moment that the subjects are not realized being shot. That may differ with the indoor photographer who takes portrait or stage photo shoots which require a group of people to control before creating the images while the street photographer has to wait for the right moment (chance) to have the worth shooting.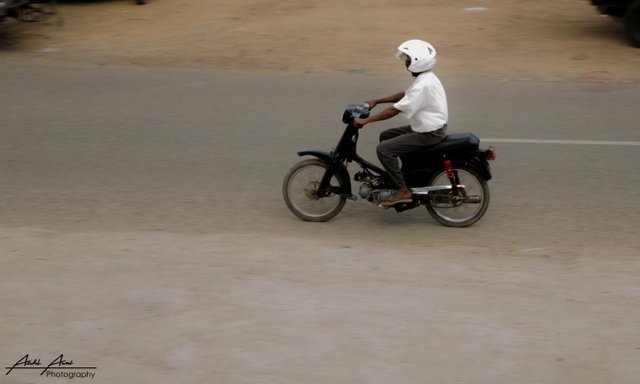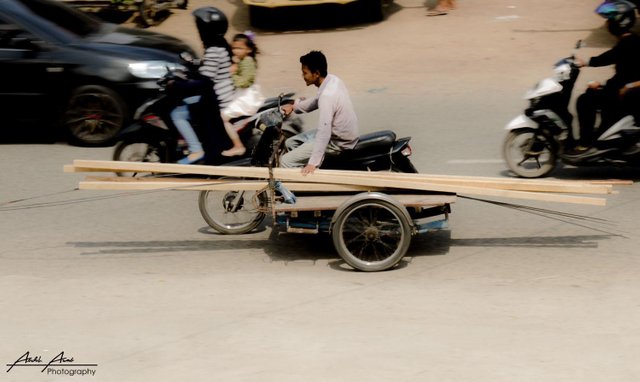 Generally, street photography aims to capture a chance in an unplanned moment in the public space that involves the human as the subjects and other subjects that exist around photographers. Despite having a similar term with architectural photography, the street photographer does not have set a primary focus on the structure around the street but they rather focus on moving or steady subject on the street.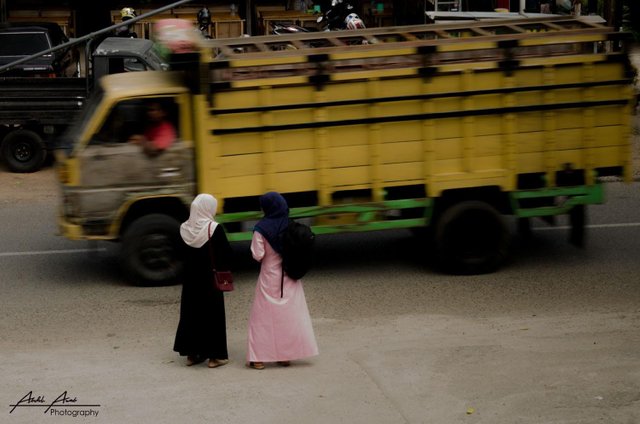 | Camera | Nikon D7000 |
| --- | --- |
| Category | Street Photography |
| Lens | VR II AFP 18-55mm |
| Location | Lambhuk, Banda Aceh, Aceh Indonesia |