Hey guys @itachi here!! Today as I was cleaning up my basement I found all my old action figures from Japan placed in an old unassuming box. These are the same action figures that I would spent countless of hours playing with growing up back in the day, and boy do they bring back memories!!
 You see, as a child I used to visit  my grandparents in the countryside of Japan every summer  and whenever I did they would always buy me  a "Kamen Rider" action figure!!  Kamen Rider is basically the Japanese version of Power Rangers but way way more badass!! Just look at these guys!!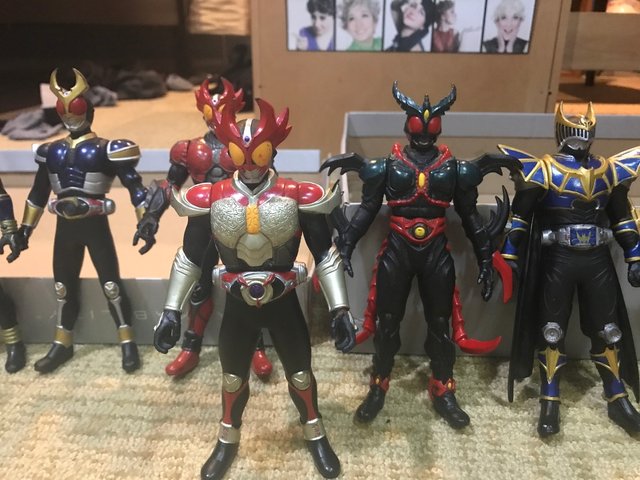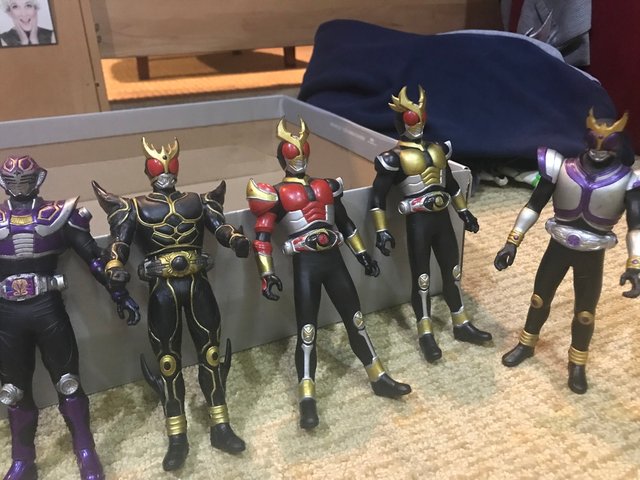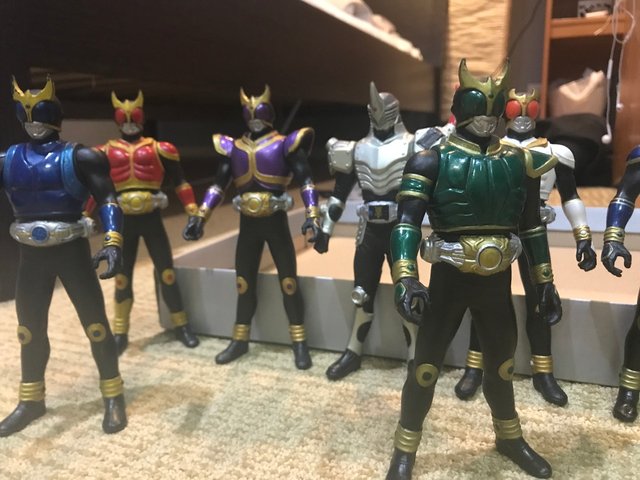 For those of you who do not know kamen rider, here's a little clip of my all time favorite Kamen Rider- Exceed Gills!!
Though I'm still relatively young at age 24.. It's crazy to me how fast time flies to the point where I feel true nostalgia not only for my action figures but also the memories of my grandparents in Japan and it felt like yesterday that I was enjoying my time there when it was still a brand new world to me.
These were truly the glory days... I would pay any amount of money to go back to them and re-live them.  Unfortunately, my grandparents had passed away a few years ago so now all I have are the memories to cherish. Today was a real treat. It's not everyday that you get to live in the past. I was so happy seeing my collection again and I hope that Japan is still airing the new and improved versions of Kamen Rider!!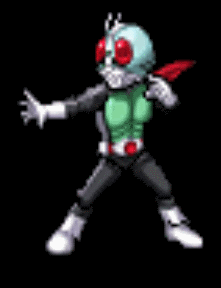 Thank you for reading and as always feel free to upvote/comment/resteem/follow @itachi if you want to see more daily content!!