The Last Judgment (Michelangelo)
It is a fresco by the Italian Renaissance painter Michelangelo covering the whole altar wall of the Sistine Chapel in Vatican City.
It is a depiction of the final and eternal judgment, the souls of humans rise and descend to their fates.
Michelangelo began working on it 25 years after having finished the Sistine Chapel ceiling.
El Juicio Final (Miguel Ángel)
Es un fresco del pintor renacentista italiano Michelangelo que cubre todo el muro del altar de la Capilla Sixtina en la Ciudad del Vaticano.
Es una representación del juicio final, las almas de los humanos se elevan y descienden a sus destinos.
Miguel Ángel comenzó a trabajar en él 25 años después de haber terminado el techo de la Capilla.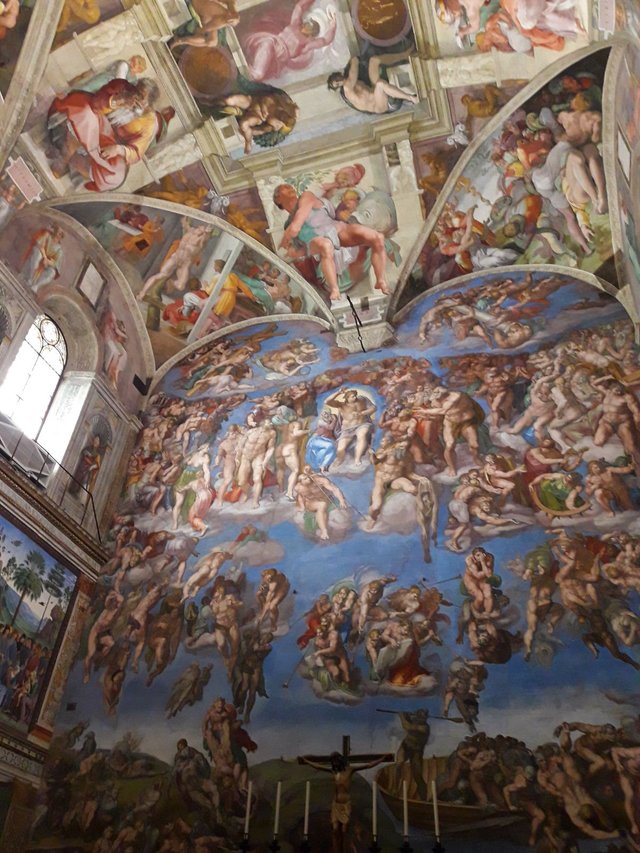 Photo by @stefi11