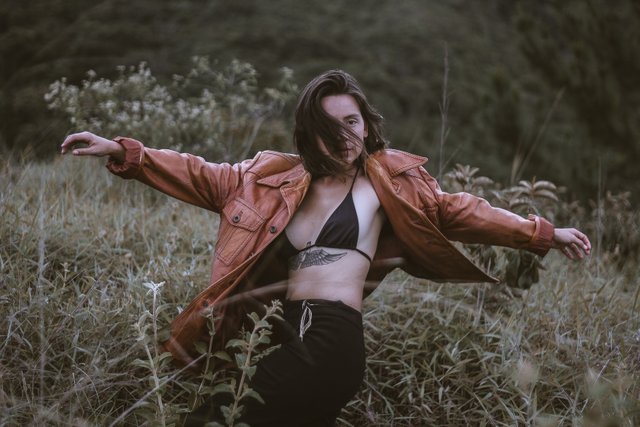 I was about 3 months or maybe a little more separated from Steemit. But I have returned with some photographs that I took with a spectacular dancer, Camila Tikas.
The main idea was to portray a jacket to obtain fashion-style photographs. One of the things that worked quite well when taking the photos, is that the model is a dancer. He incorporated mobility into the body and we managed to take some particular photographs. As always, I am a lover of fleeting moments. That means I was almost always with the camera in my eye rescuing as much as I could.
The photos were made in a place called "El Volcán", it remains by La Trinidad. I decided to make them with sunset light, between 4 and 6 in the afternoon, since I wanted a more direct light to be able to play with back, front or side light. However, that day was somewhat cloudy. It is a pretty beautiful mountain that is usually traveled by people who exercise and others who do sports like Motocross.
I used my faithful Canon T2i with 18-55mm and 50mm lenses. For the development I used Lightroom.