Magical Lofoten: Winter colours of Lofoten
Hi Friends!
---
Hope You all stay in good health and mental shape ;)...
Winter colours of Lofoten Islands...
Blue waters of the Northern Sea, white snow, dark clouds, red houses and green grass... amazing mixture of colours, textures and materials.
Some photo spots on Lofoten are really iconic. Simple composition but can be done in many different ways. And of course it looks different almost every day.
Ramberg, Lofoten Islands, northern Norway.
From my Landscape Photography Workshops, March 2020.
---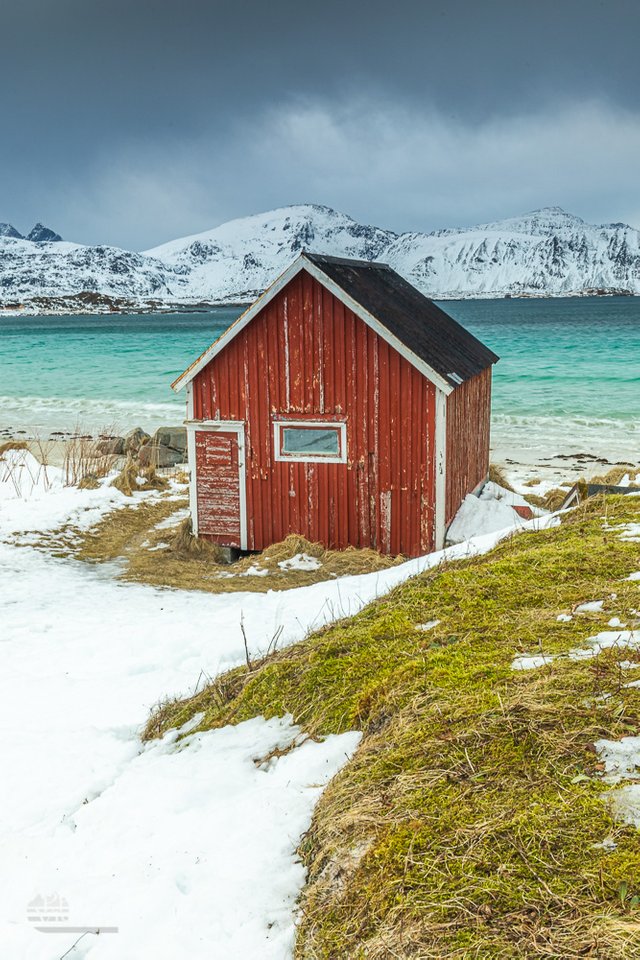 ---
UNTIL THE NEXT ONE!
---
Places to visit:
My web site: https://www.asphotovisions.com/
My insta: https://www.instagram.com/photo_visions/
My FB fanpage: https://www.facebook.com/AdrianSzatewiczPhotovisions/
My 35Photo: https://35photo.pro/adrianszatewicz
My 500px site: https://500px.com/photovisions_by_adrianszatewicz
---
Remember! Upvoting, Resteeming and Following are the best way to show the authors that You like their work!