Magical Lofoten - Evening time last day...
Hi Friends!
---
One shot from the last day of the workshops - actual situation around coronavirus and islation makes me very busy with a lot of things, but soon I will post some more info about last day of workshops because it was magical!
Blue hour light always amaze me...
Shores and village near Vikten, Lofoten Islands.
Last day of our Workshops was magical!
We came back to our homes in the last possible day - right now most of the countries are isolated, one more day and we would stuck there for I don't know how long...
Now, I am at home, my work is closed, I have to use this time in the best possible way - to take care of my family and to go through around 3200 shots I made during the 5-day Landscape Photography Workshops in the north.
---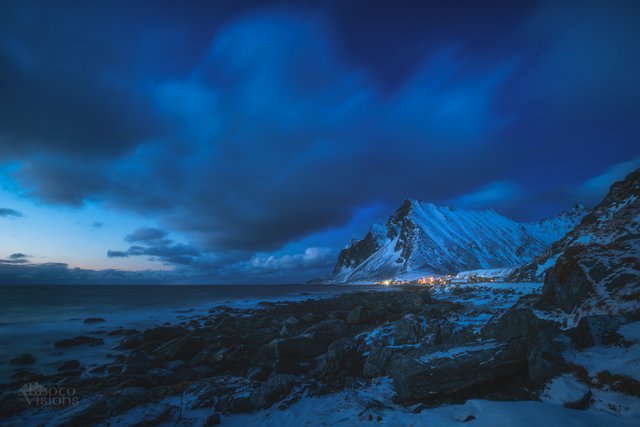 ---
UNTIL THE NEXT ONE!
---
Places to visit:
My web site: https://www.asphotovisions.com/
My insta: https://www.instagram.com/photo_visions/
My FB fanpage: https://www.facebook.com/AdrianSzatewiczPhotovisions/
My 35Photo: https://35photo.pro/adrianszatewicz
My 500px site: https://500px.com/photovisions_by_adrianszatewicz
---
Remember! Upvoting, Resteeming and Following are the best way to show the authors that You like their work!