Today I will start with my photo series #imagetalk. This series is about technical details, the motivation behind - and some funny or emotional things beside - my captures.
Usually the text will take you not longer than 45 sec. For those of you, who would not want to read anything, I will provide the Image first and the story second. So let's start ... .
Kashmir - The power of music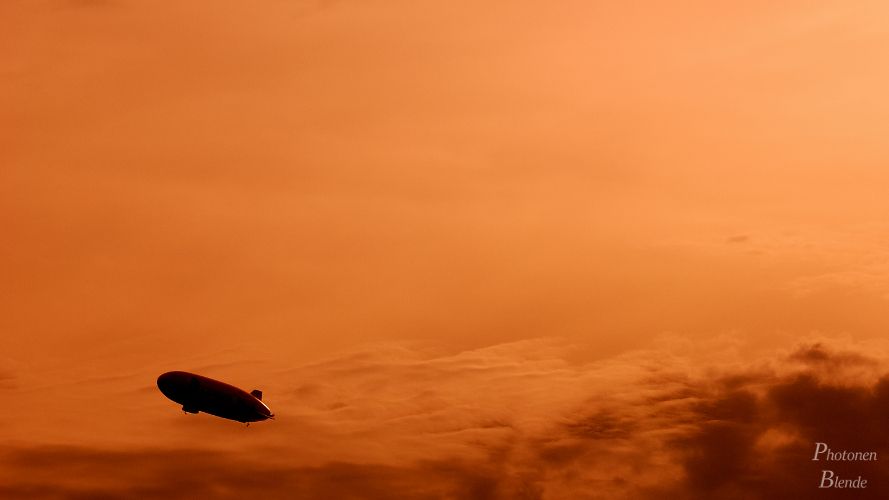 Kashmir - (52 mm / f/8 / 1/2000 s / ISO 100)
[Nikon D80/ Tamron SP 24-135 mm f/3.5-5.6]
Once I was cycling at Lake Constance and I thought: "What is Lake Constance without a Zeppelin and what a silhouette will a Zeppelin give, if I would crop it with the sky?" I tasted it out. By this I have had a song in my mind, a legendary hard rock song I'm really in love with ...
"Oh, let the sun beat down upon my face ..." [Kashmir - Led Zeppelin].
It's from 1975 and I wasn't born that time. Never the less the song inspired me much. By editing the image I saw the album cover "Remasters" directly before my eyes and I couldn't finish the capture other wise.
How powerful music can be! Now I can hear the song every time I look at this capture. The germans have a wonderful wording for this, they call this an "Ohrwurm".
I hope you like this kind of story. Just write it in the comment section below.
Thanks for coming and have always a nice "Ohrwurm" ... .
More from PhotonenBlende on 500px
Cheers,
David