Everything in Threes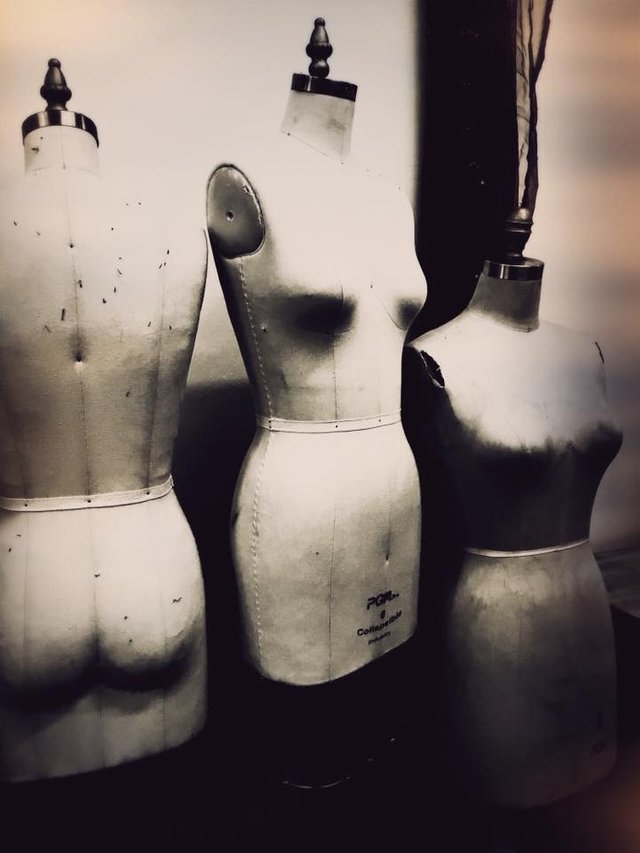 Numbers and their associations fascinate me. The meanings and superstitions we seek and assign. I've gone through phases where I obsessively photograph specific numbers or even types of number manifestations (some of you may remember my numbered fence series).
Lately I've been stumbling across things in threes quite a bit...or at least I've been particularly conscious of it. And that old saying about good - or bad - things always happening in threes is banging on my brain.
I'm not going to say I'm starting a new series because I generally lose interest or motivation to do something as soon as I publicly declare it. But I feel obligated to do at least two more pieces.
I found these beauties in a brand new gallery space in DT L.A. while wandering about with A friend. It's not yet opened or named. I inserted myself into the mix and will likely be showing there. One of the owner/artists was dressing and moving these mannequins as I shot so they'll never look quite this way ever again. I'm compelled to include this photo in my exhibit there.
I want to say this is one of three things going on in my life right now. It feels as if it is. But I'm probably projecting.