Back in 1945 Freedom Fighters fought Zee Germans and liberated the City of Veles, back in 2013 me and fellow skaters from Skopje did a one day skate trip to enjoy that freedom.

We went straight to the Memorial "Kosturnica" which is a monument dedicated to the fallen freedom fighters in the WWII who died liberating the city of Veles.
The monument itself represents a cracked Nazi helmet broken in 4 pieces, inside there is a museum showcasing pictures and documents from the war, as well as graves with skulls and bones of the fallen freedom fighters from the city of Veles and its surrounding villages.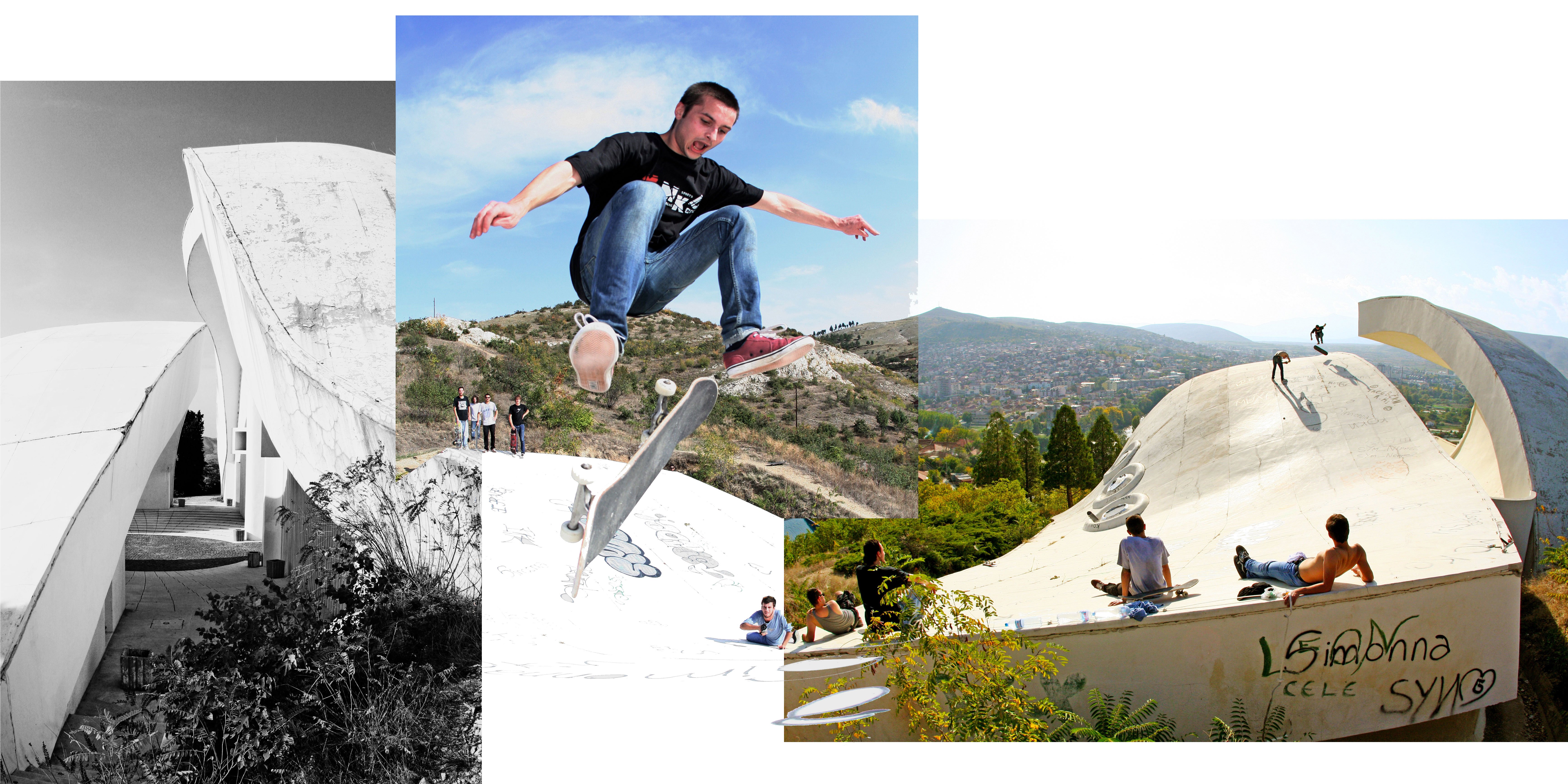 Authors of the Bones Memorial are architect Savo Subotin, sculptor Ljubomir Denovic and painter Petar Mazev. And they did a very good job!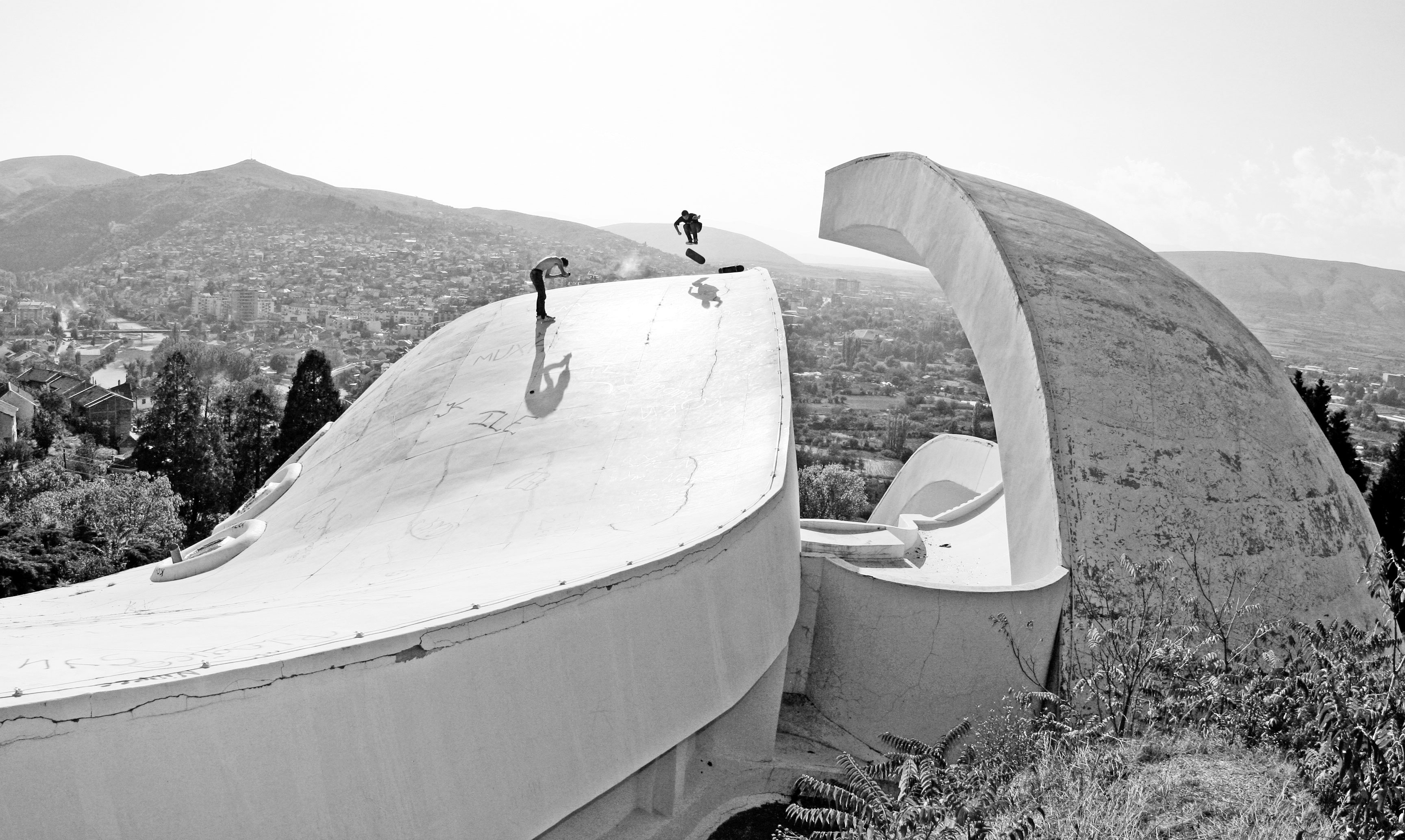 Now back to the purpose of our trip :) The surfaces of the memorial are very good for skateboarding. So after climbing the ultra long stairway (to heaven), we arrived up there a bit panted. Nonetheless, started skating the damn helmet right away!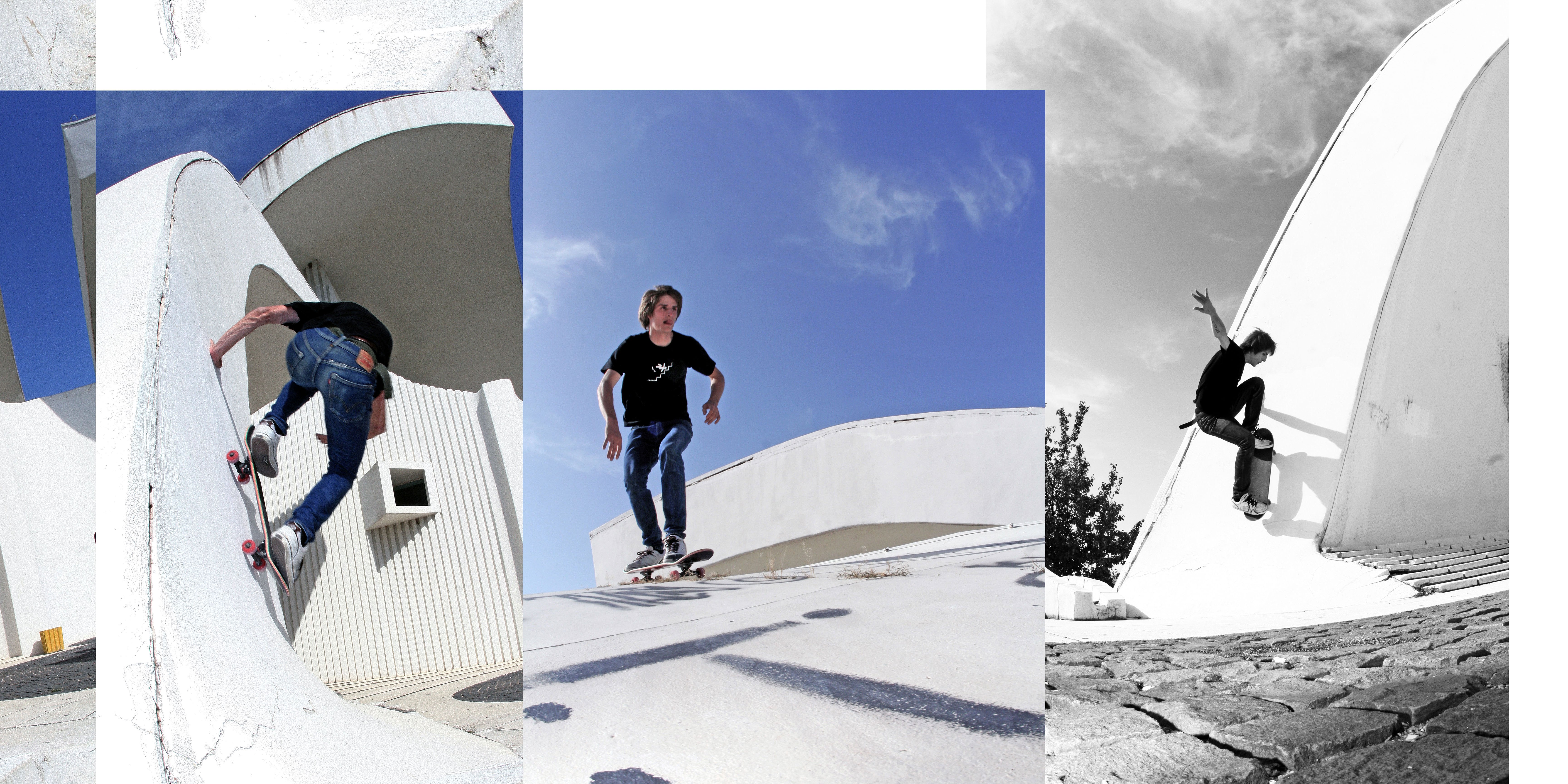 After the sesh at the entrance, someone shouted out up from the roof. "Hey come see this paradise!"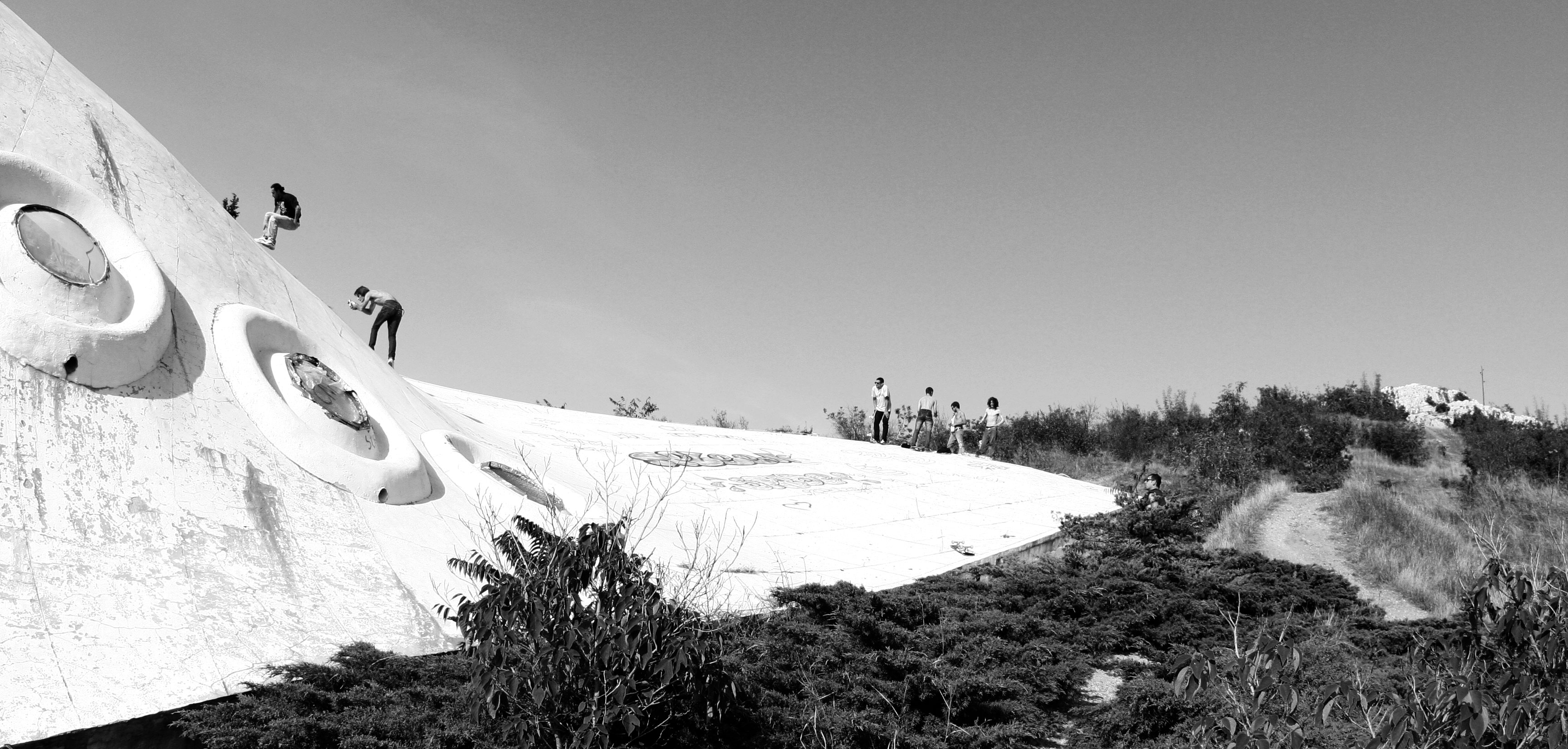 The roof is actually one big concrete wave perfect for skating with astonishing views over Veles City.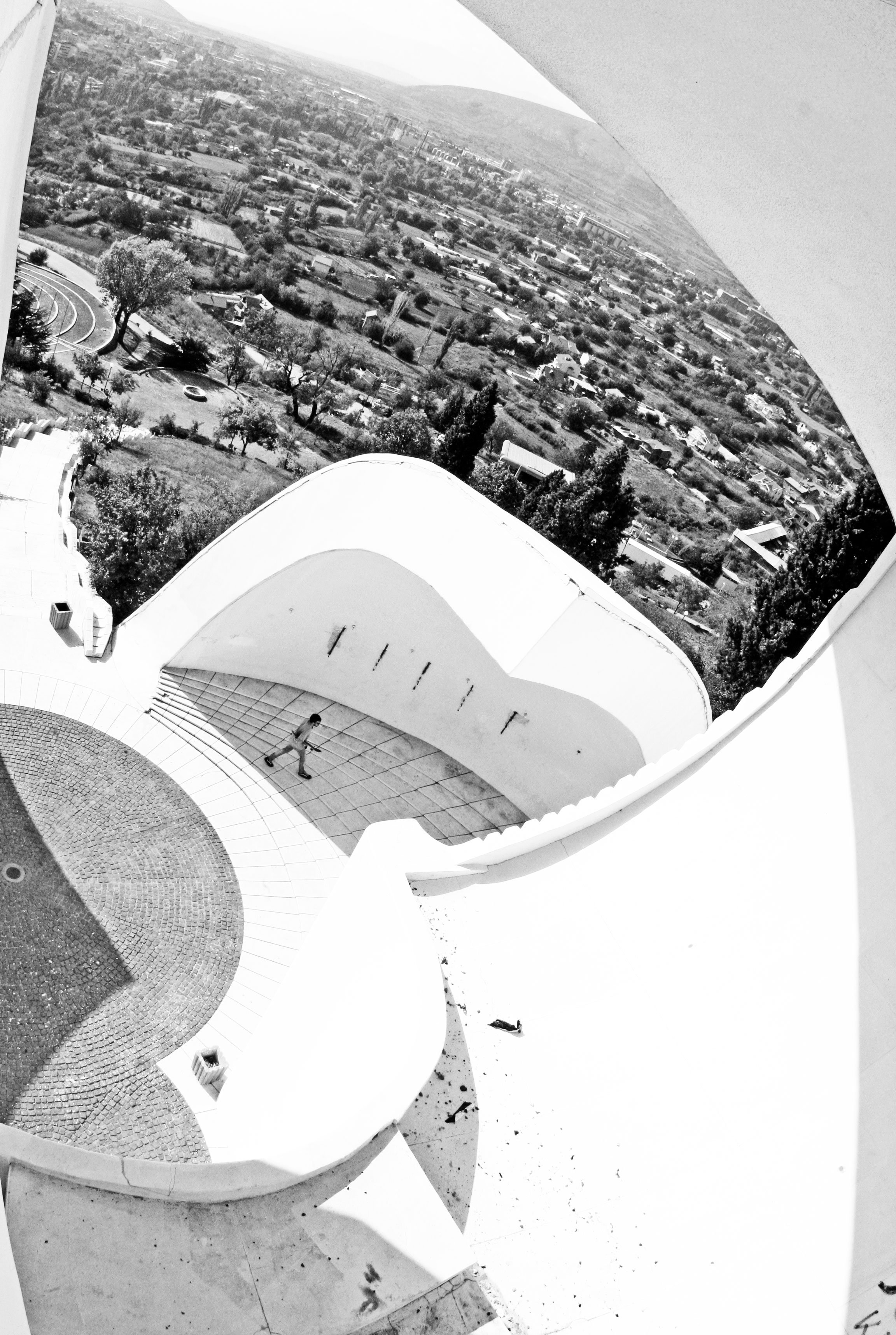 It was a great day, and thanks to the freedom fighters in the WWII we are now able to skate free in our beautiful country!
Text & Photos by: @msabolik
Camera: Canon EOS 350D
Skaters: Skopje Locals