I just finished working on a photo, which I photographed during my travels through South America back in 2016. While travelling from Lima to Cusco we made a short stop in Huacachina.
This desert town lies in midst of huge sand dunes. While I was there I climbed many of them looking for viewpoints. While this town and also the surrounding dunes can get very busy during day, early in the morning I was usually alone in the landscape.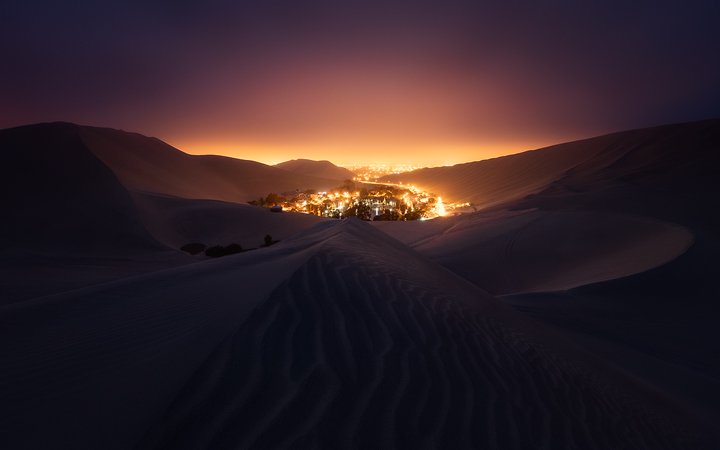 Looking towards Huacachina before sunrise on the first morning was a magical experience. I couldn't see much and only a 400 second exposure revealed the details you see in this photo. The glow in the background is from the city Ica, which illuminated the deep clouds that morning.
If you want to learn more about Huacachina, I recommend the article I've written on my blog over a year ago.

!steemitworldmap -14.088757 lat -75.768734 long Sol Duc Falls D3SCR