Last year, when I wanted to upgrade my infrared camera from the Fujifilm X-E1 to the X-T1, I decided to post a photo every day in order to entice potential buyers into buying the X-E1.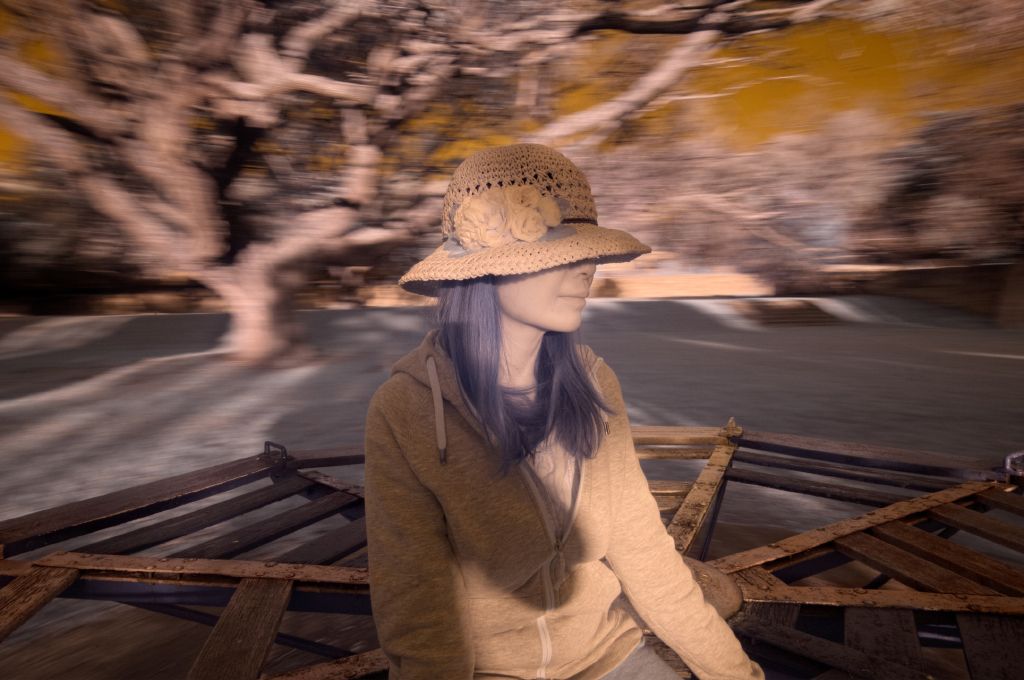 Like always, we went for a walk every day after work, and for a couple of days, I took the infrared camera instead of my X100F with me.
On one of these walks, we visited a small public park close to our home and I got the idea to use the merry-go-round for one of my photos.
Like always, Xiaoyi had to play model!
This is actually a very neat trick to change a normal scene into something interesting (not that infrared photography is necessarily a normal scene!) and to easily create handheld panning shots.
What to do:
Get on the merry-go-round with your model.
Let your model sit on the outer side while you sit in the middle
Select a reasonably slow shutter speed but one that you are still comfortable shooting handheld. For this photo, I used an F18 and a 1/20 second shutter speed.
My trick worked, I sold the camera within one week!
This is my entry in the #longexposurephotography challenge for this week created by @juliank.