The mountains and higher terrain of the Mogollon Rim can greatly enhance storm development by cooling the air that passes over, condensation is followed by rain when critical mass is reached. These amazing clouds are a nice match for the mountains underneath, billowing up in response to conditions.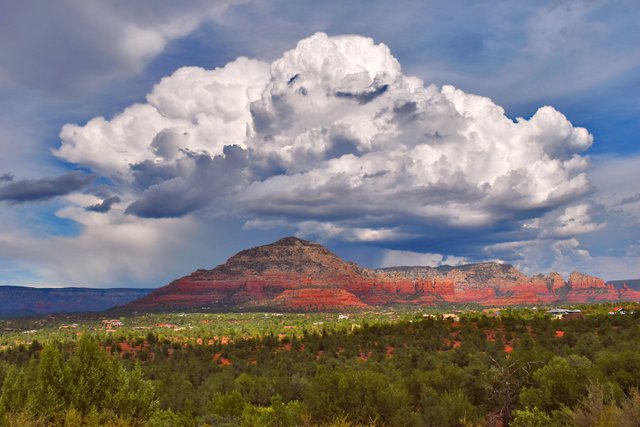 This image was captured on 9-16-2019 in Sedona Arizona USA. And is being entered in @czechglobalhosts 7 World's Continents Photo Challenge - North American Friday week #107.
@axeman landscape/seascape contest #050.