Traditional Fishermen's "Tarek Pukat" Procession (six photos)
Hi ... steemians ...
Geographically, Kota Lhokseumawe, Aceh Province, Indonesia, is located directly adjacent to the Malacca Strait. Therefore, some of people become fishermen. For those who have big capital, they might buy big boat, to catch fish in modern way. But for small communities, they are forced to catch fish traditionally.
One way to catch fish traditionally is done by number of fishermen in Lhokseumawe, namely "Menarek Pukat". That is, technique of fishing for fish using long nets.
Initially, around two fishermen, using small boats, spread nets in sea which were about 30-50 meters from beach. After net has been spread half-circle (the left and right ends of the net, already on beach), then, dozens of men divided into two groups, start pulling simultaneously at end of net to left and right.
This continues to be done, until the net is all attracted to the edge of the sea. That's where, it can be known how many fish are netted. If there are fish caught, they will sell to market. The money from sale will be divided, especially for owner of the net.
Next, I show six photos, the process of "Tarek Pukat" from beginning to get caught fish :
---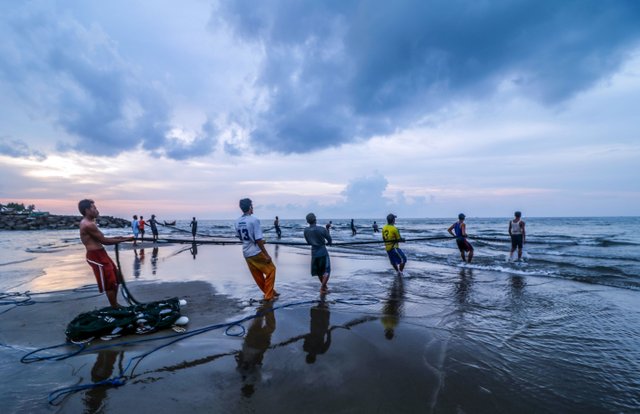 Click on image to view full screen
---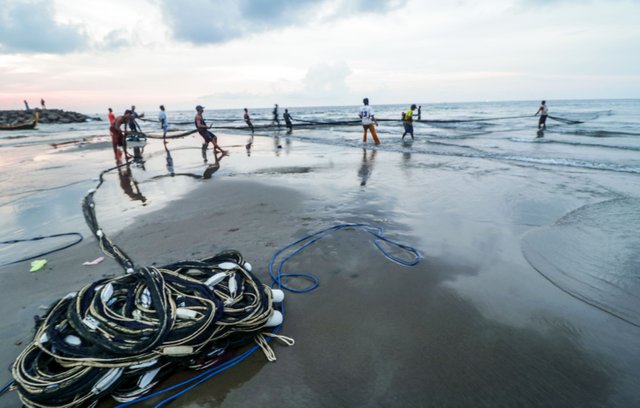 Click on image to view full screen
---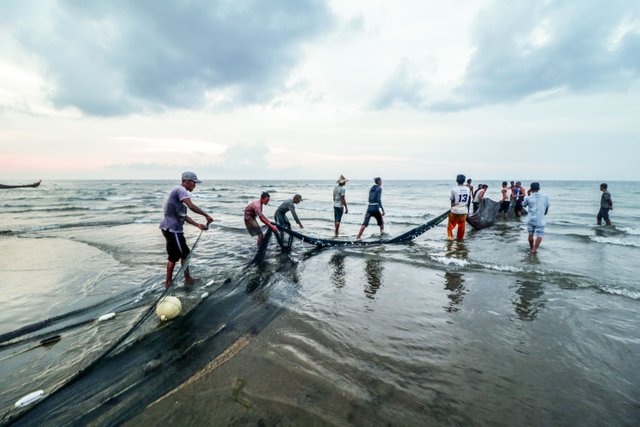 Click on image to view full screen
---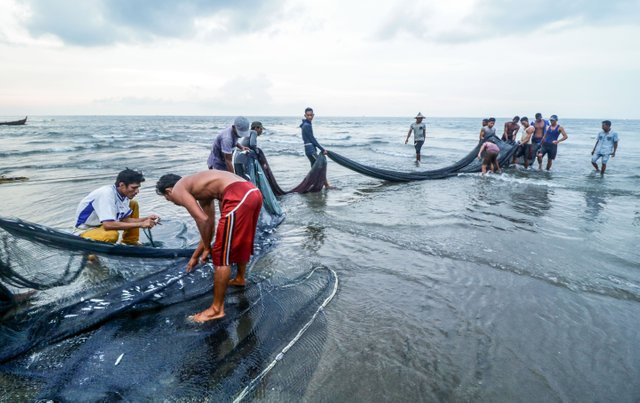 Click on image to view full screen
---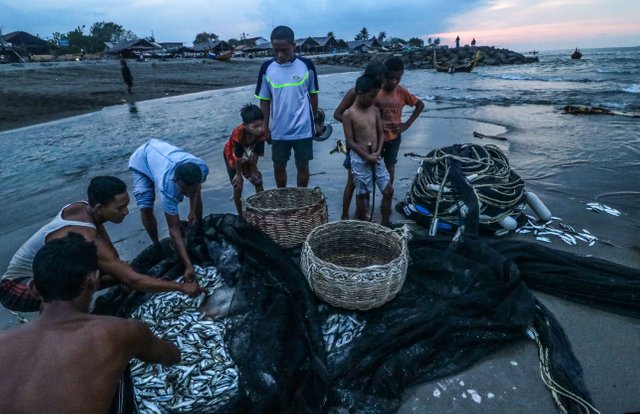 Click on image to view full screen
---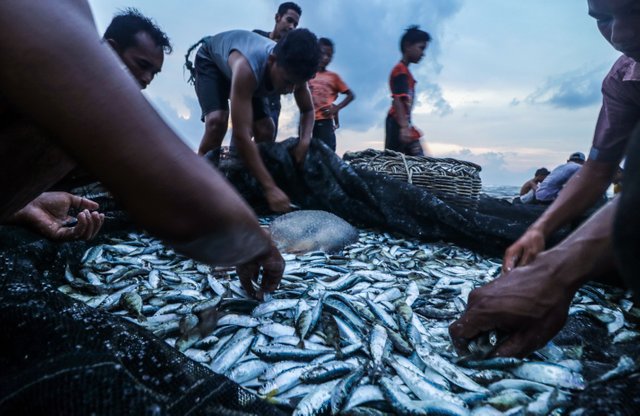 Click on image to view full screen
---
Camera : Canon EOS 760D
Photograph : @saifuelbahrie