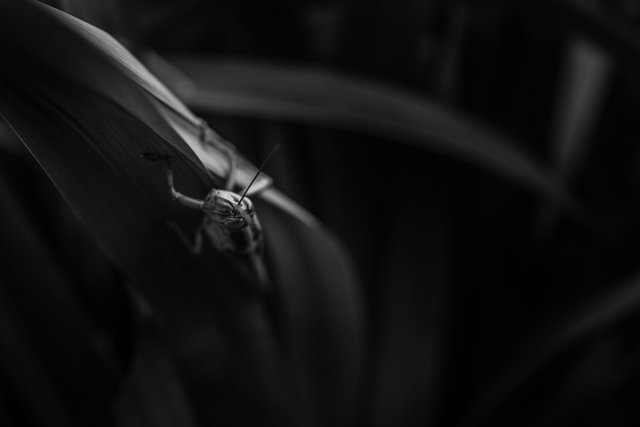 "Grasshopper"
Let me share this awesome quote from Douglas Hourton, it goes this way.
"The art of simplicity is a puzzle of complexity."
It's been my inspiration for creating the Macro-Art series. A series that will feature my macro photography work. This shot will be the start of it. Feel free to share thoughts about it.

Thank you for viewing my post.
Cheers!
@funtraveller
To learn more about the new project feature, please click on the quest image below.
---

---
All original photos by author