Monochrome Monday - The Relics of the Past

It was a busy day, as will be all days of this week. I'm tired but I do not want to go over this day without posting a photo for Monochrome Monday contest hosted by @photochallenge. It's a photo I have taken at the "The Royal Court" National Museum Complex, Targoviste. This is part of the ruins of the Royal palace.
That is all for today!
Thank you for stopping by and for your support.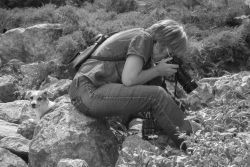 I'm with QURATOR


Feel free to upvote, resteem and follow @ileana56