It's Week #4 of the Photo52 2020 Challenge, hosted by @wwwiebe via the @photo52 account 😄 and the prompt for this week is -- black!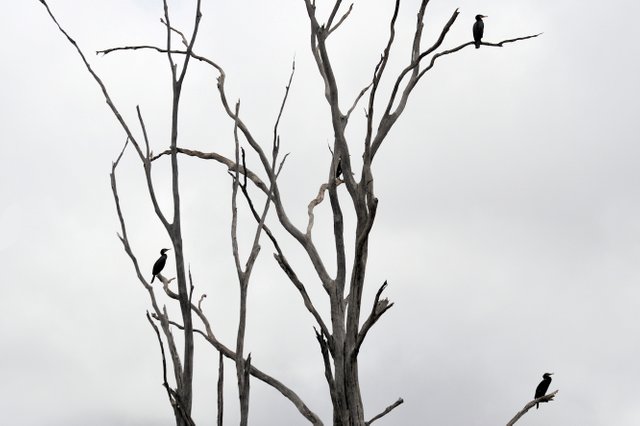 Last week during my Wednesday Walk on the Rail Trail, we came across a long-dead tree with large black birds seated upon the branches. I spent about ten or so minutes hovering around them, trying to get some nice shots of them while my partner and son waited impatiently and did little arm-waving stompy dances to shoo away all the flies.
Guess it's what we get for wandering through the midst of farmland. 😆
It wasn't until I got home and did some investigating that I discovered the birds were Great Cormorants, the first I've ever seen in this area. 🙂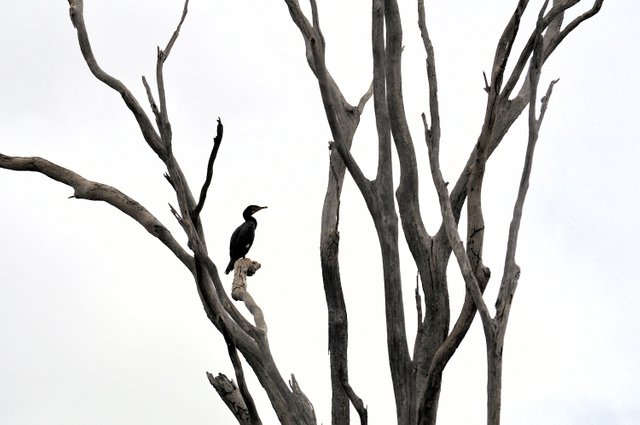 When I was going through the photos, I was tempted to use them for last week's white prompt simply because the background was so white, but because the subject was black I thought it better to use them for this week.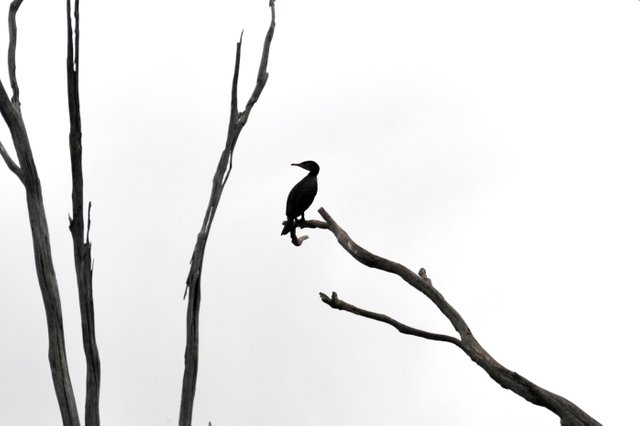 They're lovely birds and were the highlight of my Wednesday Walk. I was lucky I came across them when I did because on the way back home they had all flown away and I'd have never known they were there. 😮
Good timing! 😁
---
This is an entry for the Photo52 2020 Challenge and you can find further details at the following link:
https://steempeak.com/photography/@photo52/photo-52-2020-challenge-week-number-4
Until next time,
Thank you for stopping by! 😊
---
Photos courtesy of me, @kaelci, using a Nikon D5000 with 55-200mm lens.