Rainbow on gloomy day and birdsnest
Yesterday I was pruning in the vineyard and it was a gloomy rainy day. Very overcast and damp, a kind of day that you dont really want to be out in.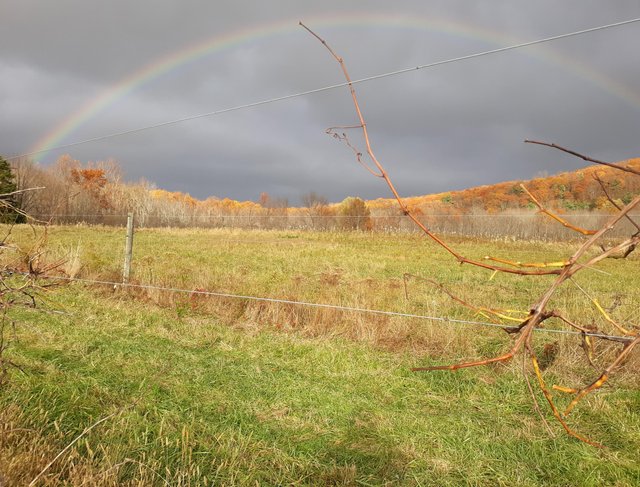 I looked to the East and there was this rainbow. It was pretty and made the day not so bad. As I prune I occasionally come across birds nests in the vines. Some bird are helpful and some are harmful to the vineyard. I dont know the difference so I leave all nests alone. I saw this one and thought it was interesting so I snapped 2 photos of it.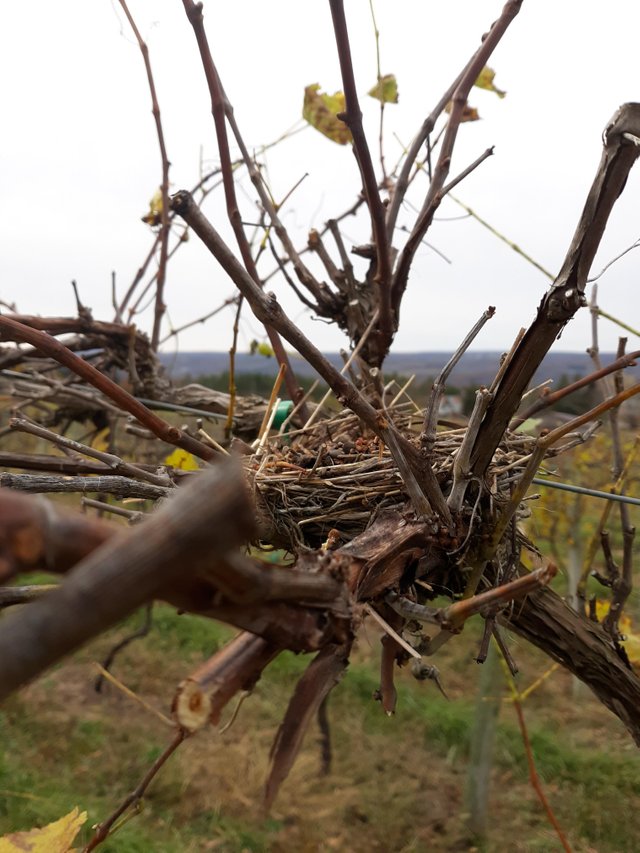 It was nicely nestled right into the vines. I also shot a picture of the inside of the nest.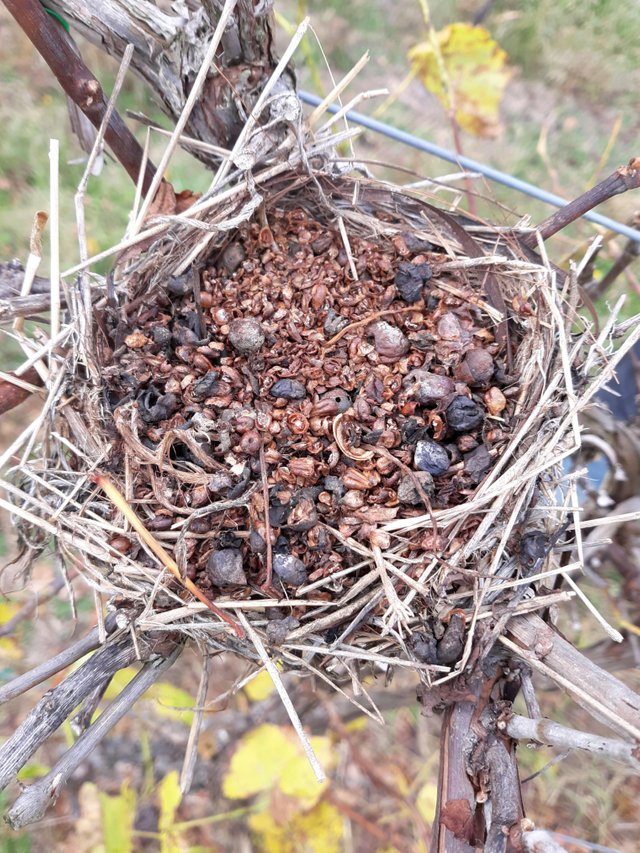 By the looks of the things in this nest I probably should have knocked it out of the vines. It looks like this bird was eating more grapes than insects.