Landscapes from the vineyard
Today I am pruning in the vineyard and it is a colder overcast day. There is some amazing views from up here in the vineyard. This is the hill behind me to the east.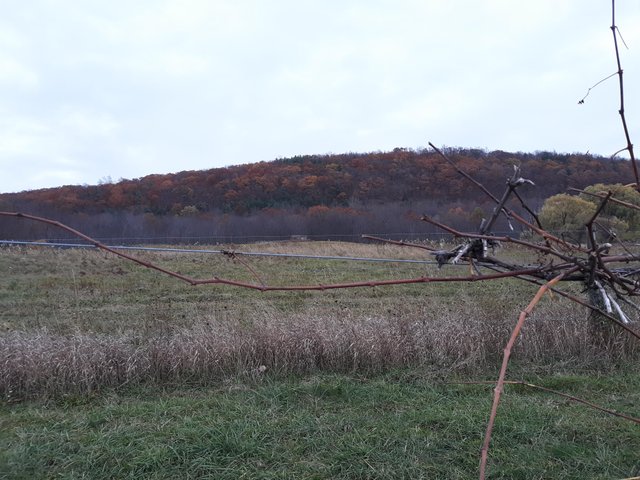 Lots of fall harvest colors. Here are some views to the west. First the south west.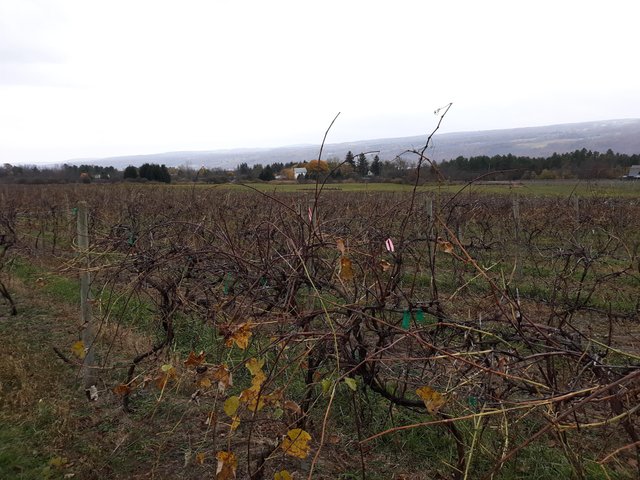 The foggy hill is on the other side of Seneca Lake. It's starting to sprinkle and the clouds are rather low. Here is another picture of the other side.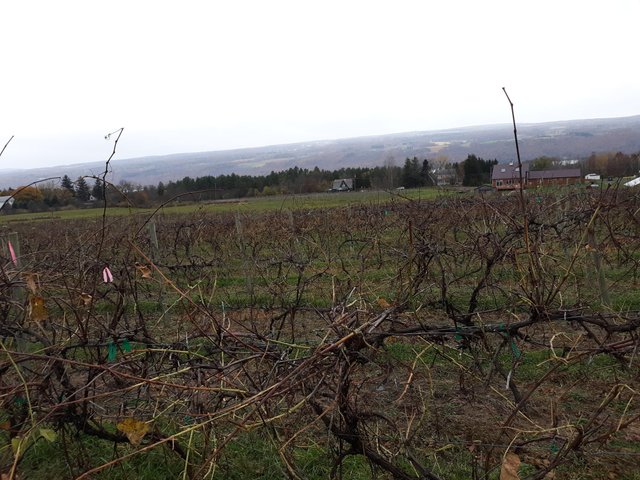 This last picture is to the north and there is a brief glance of the lake in the picture if you look you will see it.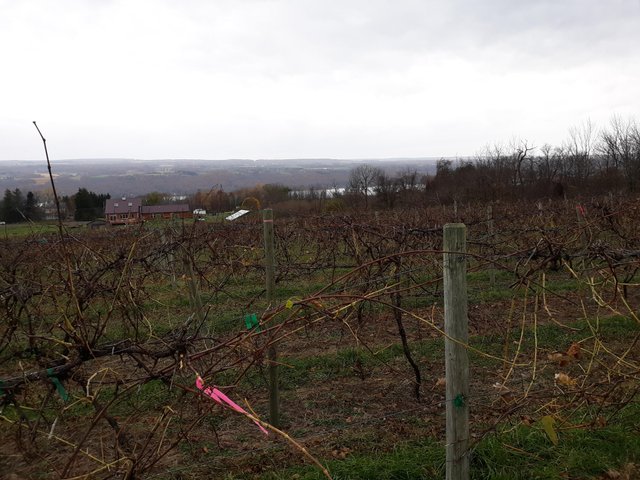 I hope you enjoy your day. Tomorrow I will write about pruning the vines today.