"My past is everything I failed to be." - Fernando Pessoa, The Book of Disquiet
The Arch of Peace (Arco della Pace, in Italian) is a Triumphal Arch in Porta Sempione, a city gate of Milan, Italy. The Arch dates back to the 19th century but its origins are to be found back to a gate of the Roman Walls of the city. It is part of the many Neoclassical elements of Architecture in Milan.
The Arch of Peace in a modern image - source: Pixabay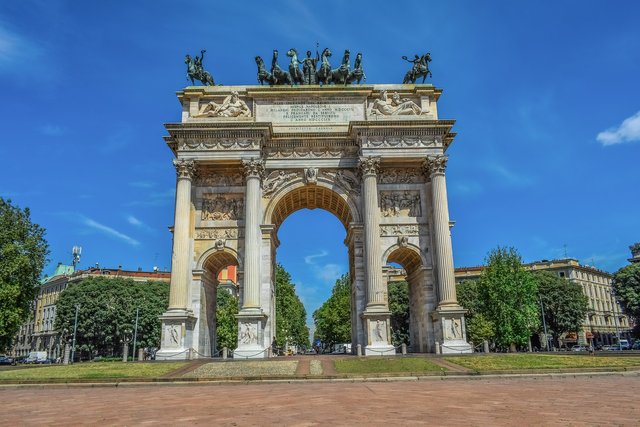 This postcard was probably issued at the beginning of the 20th century and it has not travelled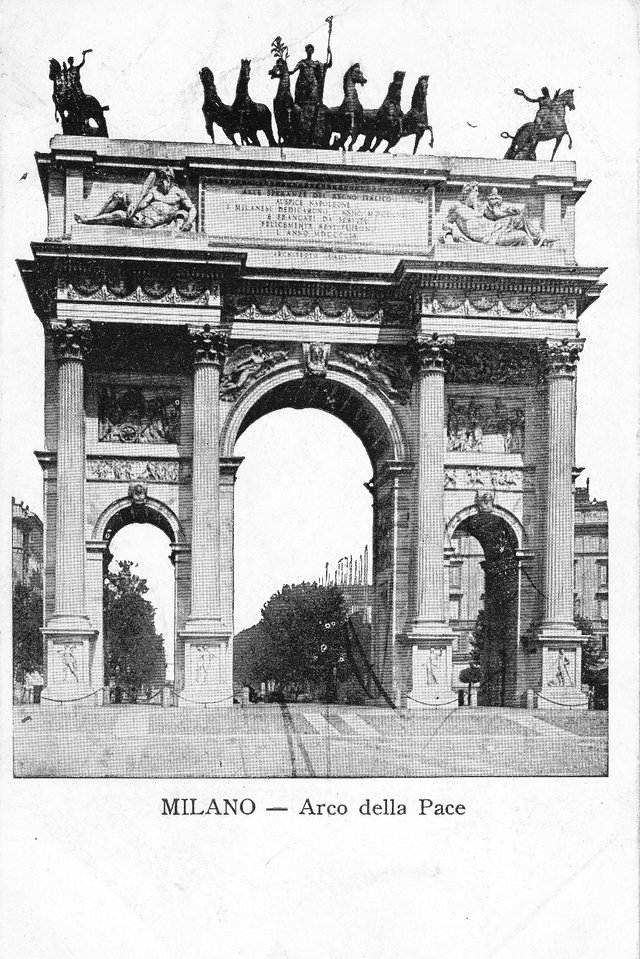 Coordinates: 45°28′32.51″N, 9°10′20.67″E
black and white postcard from my collection, not travelled
dimensions: 14 cm x 9 cm
In 1861, John P. Charlton, an American printer, produced the first postcard, later copyrighted with Hymen Lipman (who is also credited with the copyright of the first pencil with an eraser, in 1858).
After more than 150 years, all kinds of postcards were produced all around the world.
Nowadays they seem a thing from the past and probably they are a vintage view on what the world once was. Those willing to actually pay attention can find a full universe in a single postcard.