Pillow Fight in New York
My dear steemit friends, I would like to walk you though a really fun event from New York City: Pillow Fight! Yes, this is a real event, happens every year in Washington Square Park, Manhattan!
今天我想向大家介绍一个纽约的传统节日:枕头大战。嗯,是真的。美国人脑洞真大。。。
The path to pillow fight.
一路向北,呃,向枕头大战。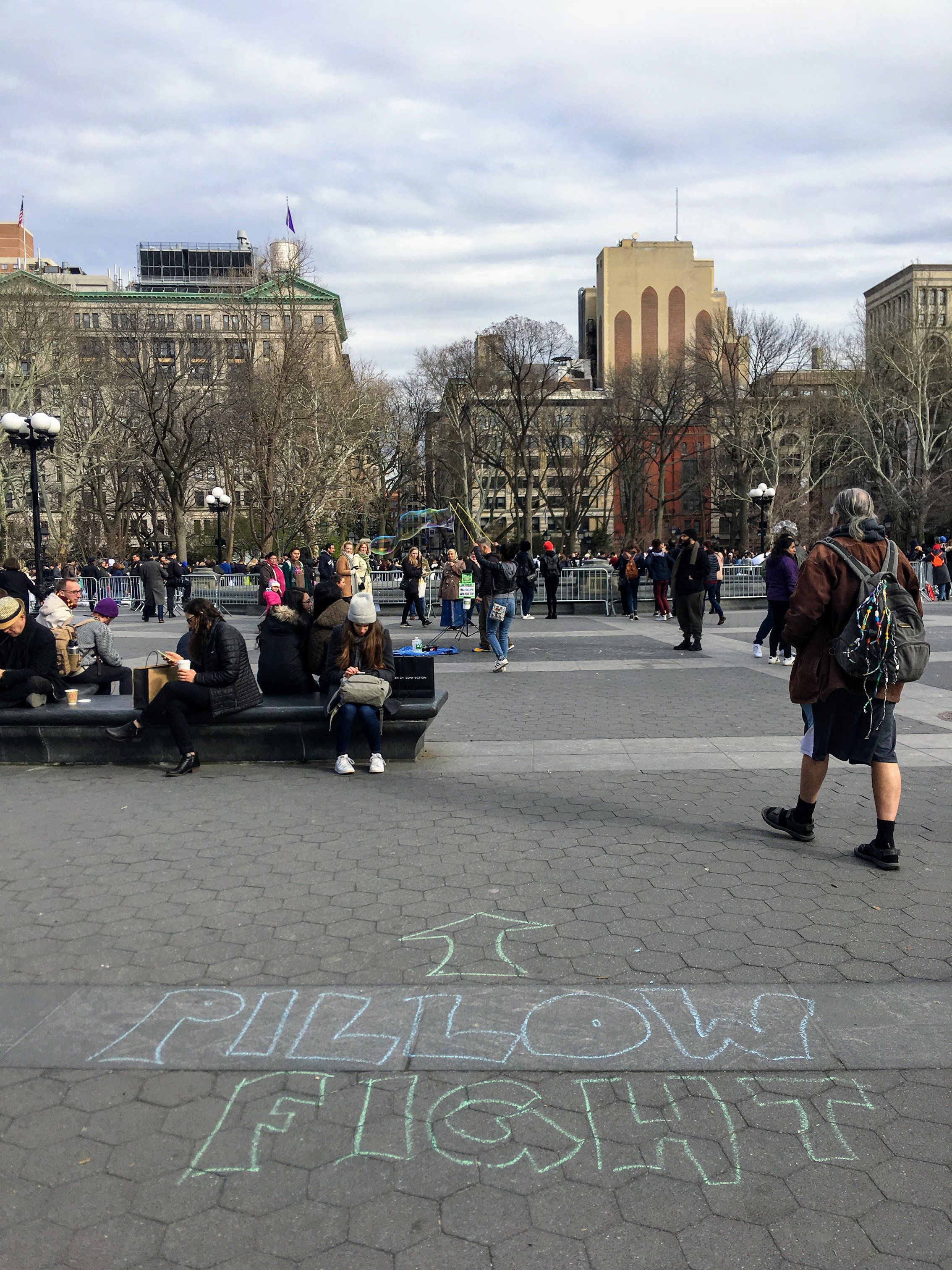 It's a fun and, contradictory, peaceful event :-)
此活动真可谓老少咸宜,其实更像嘉年华。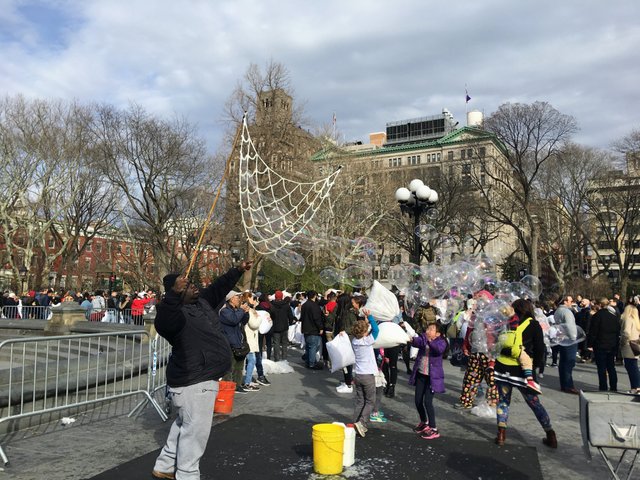 People are fighting with pillow. If you forgot to bring one, no worries, $5 then you can get one.
战况相当激烈。不记得带枕头?不要紧,没什么是钱买不到的,如果有,那就多花点。。。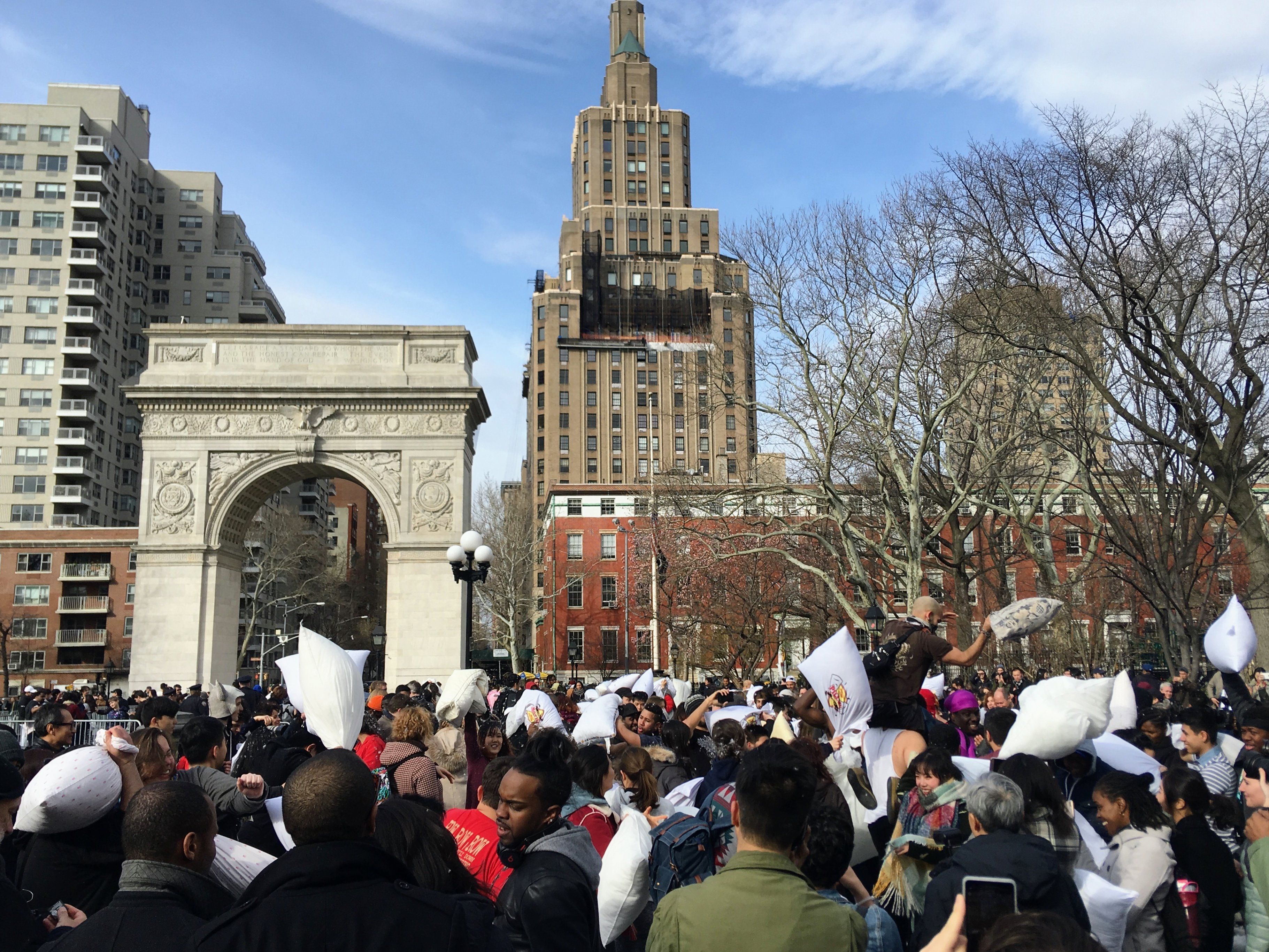 People come and go. This is the celebration after a session.
每一段时间有一阵小高潮,走之前大家都把枕头扔向天空,嗯,有点像毕业时大家扔毕业帽。。。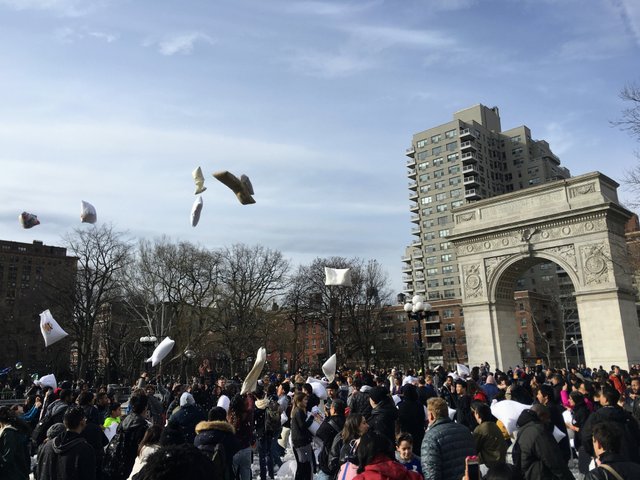 This is one of the events that makes New York City unique: lovely, energetic, and inclusive.
总而言之,这是一个很好玩的活动,也让人情不自禁地爱上纽约这个可爱,充满活力,而又包容的城市。
Thank you for reading. Your comment, upvote, and resteem are my biggest motivation to post :-)
谢谢您花时间看这篇帖子。您的点赞评论和转发是我持续发帖的动力 :-)
Please follow me https://steemit.com/@leftbank !
You might also like following:
https://steemit.com/cn/@leftbank/pic-of-day-4-12-2018
https://steemit.com/photo/@leftbank/pic-of-day-4-10-2018
https://steemit.com/photo/@leftbank/pic-of-day-4-8-2018